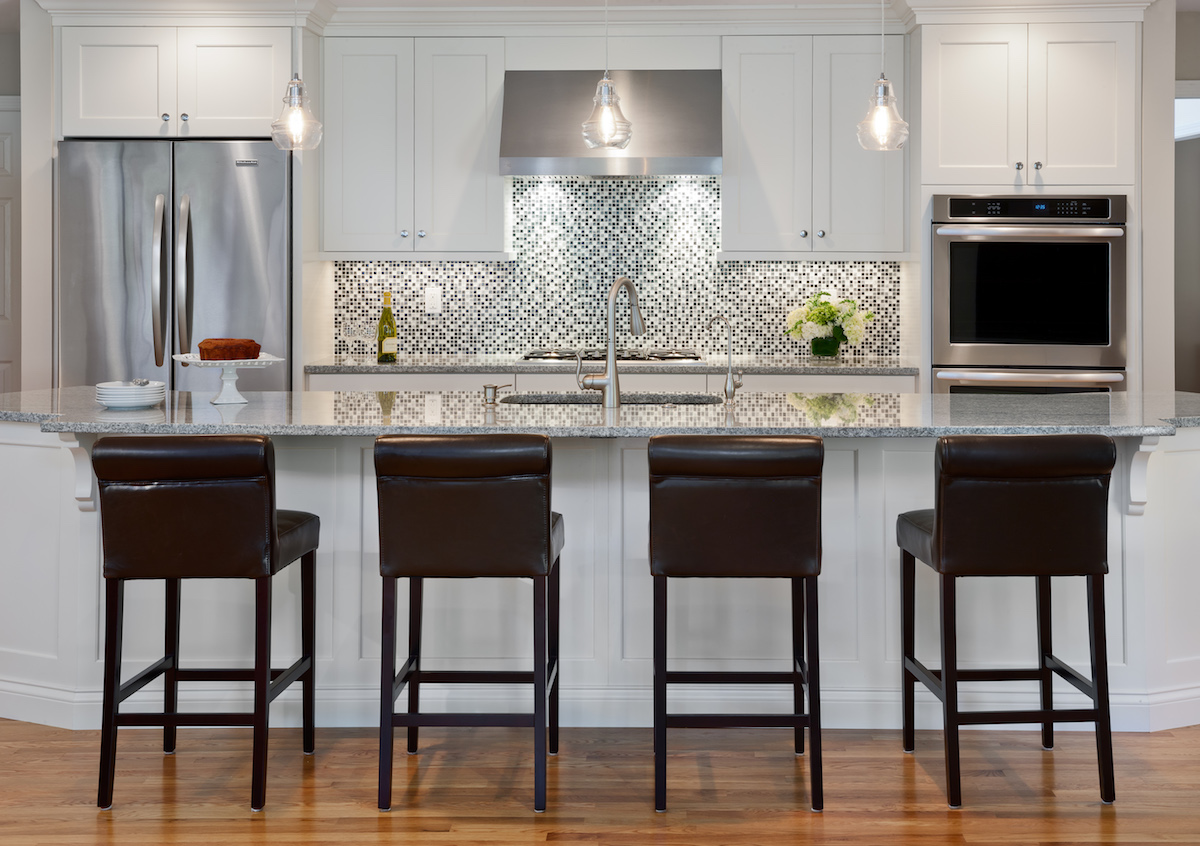 Your home is a reflection of you. Its form and function say a lot about you and your family – what you do, what you like, and what you use and find useful. Your home's design, materials, colors, and textures all combine to create a visual representation of your life. As a result, any consideration of
making any major – or even minor – changes to your home can be an exercise in excitement, optimism, and anxiety. Everyone considering a renovation or remodeling project is eager to make improvements, hopes that their decisions are good ones, and is anxious about the outcome. No one wants problems.
The best way to avoid bad decisions and unnecessary risk is to work with an experienced, expert design/build team. A collective of the talents needed to help you imagine and implement the ideas you might already have rattling around in your head. A group of professionals focused on making your
dreams come to life in a way that is achievable, effective, and cost-efficient.
But selecting that kind of team is just part of the process. Equally important is your willingness to embrace other possibilities, prioritize, and listen to alternative ideas that may reshape your initial concepts for the better.
The purpose of this eBook is to help you better understand the role of the design/build team and how your relationship with it will shape the outcome of your renovation project and help you improve the form and function of your home.
Download your personal copy of this eBook.
Complete the form to receive your copy.
Different People, Different Views: The Importance of Visualization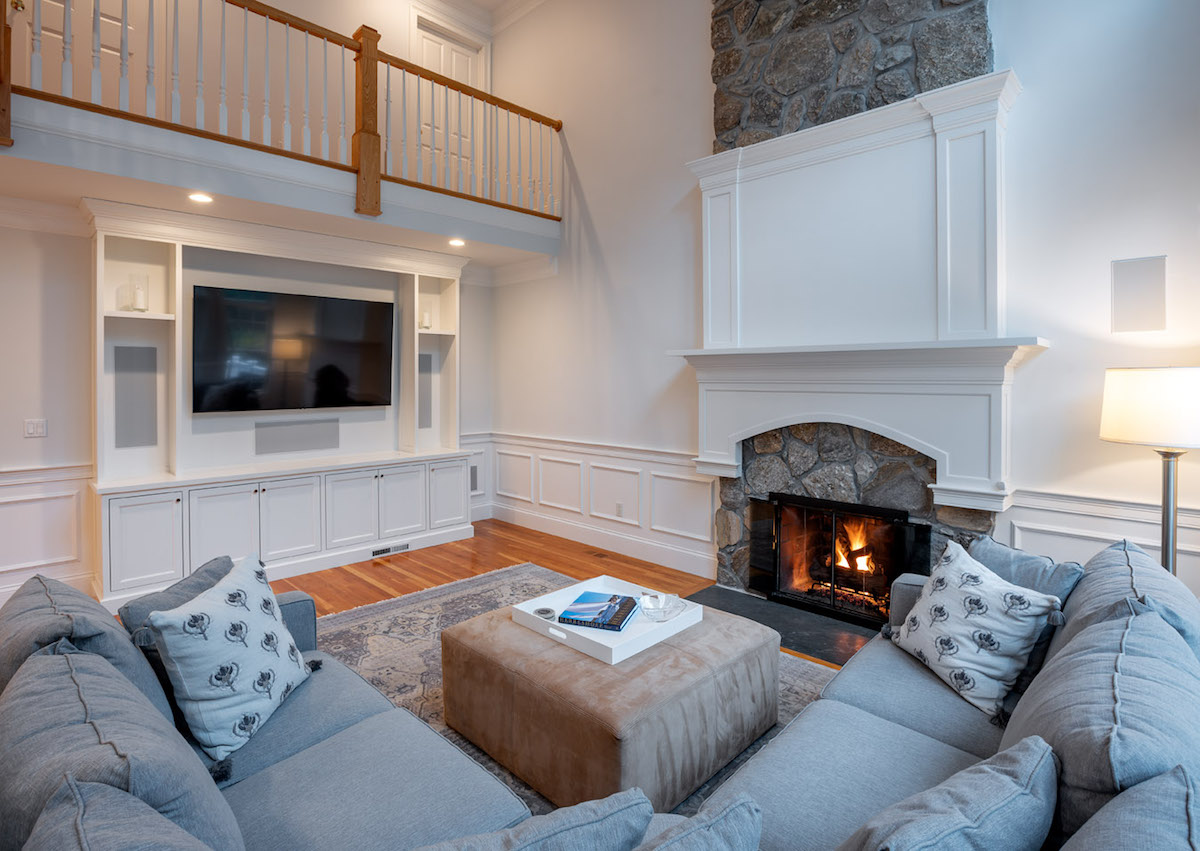 For many homeowners, simply visualizing what they'd like their renovation or remodeling project to look like is difficult. Couples may have different ideas about what the final product should look like, or how to achieve it. Add input from various designers, contractors, and others – all with different tastes, experiences, and preferences – and the picture can become even more confusing.
Even the process of visualizing is different for different individuals. Some might be able to read a floor plan and picture it perfectly in their mind. Others need to see something more realistic or concrete – a 3D digital rendering, actual samples of materials and products, even a virtual experience with a VR headset that enables them to "walk" through a room and see their surroundings.
Homeowners who choose to be their own general contractors and hire individual professionals for different aspects of the project need to be careful when they seek advice because that particular specialist often operates solely in their own environment, with little or no understanding or consideration of any other aspects of the project. For example, here at the Mitchell Construction Group, we had a client who was consulting an interior designer about their renovation. That particular designer was excited about the project and offered a number of recommendations for each room. Unfortunately, they had not listened closely to the client nor considered the feasibility of what they were suggesting with regard to the budget and other work being done, resulting in a client who was less than satisfied with the input and deemed the designer's ideas "silly." What the designer visualized did not align with what the client visualized.


Good visualization of your project is central to reducing anxiety, risk, and delay. Without being able to really visualize your project, it's difficult to gauge progress and feel true satisfaction, increasing the risk of producing disappointing results.

What's needed is collaboration between designer, homeowner, and the production team to ensure that the design being visualized addresses all goals: from fitting within the budget, to having the capability to produce it, and its ability to fulfill the desires and goals of the homeowner.
There are several elements to effectively visualizing a renovation or remodeling project:
A project goal, for example, updating and enlarging a kitchen to make it more useful and efficient. Give some thought as to why you want to renovate and what you'd like it to accomplish. Gather ideas from design publications, other homes you've seen, and other input sources to begin the visualization process and sharpen your focus on a specific goal you'd like to achieve.


Initial concept and design discussions between the homeowner and design/build team to begin fleshing out original homeowner ideas and develop alternatives as needed to accomplish the goal within established parameters, including available space, budget, preferred materials, and time.


Visualization renderings by the design team, produced in a format preferred by the homeowner that enables them to "see" the design as effectively as possible.
Good visualization of your project is central to reducing anxiety, risk, and delay. Without being able to really visualize your project, it's difficult to gauge progress and feel true satisfaction, increasing the risk of producing disappointing results.
What's needed is a solid design/build team that listens carefully to your ideas and concerns, is committed to achieving your goals, and determined to produce successful results for you.
What a Good Design/Build Team Looks Like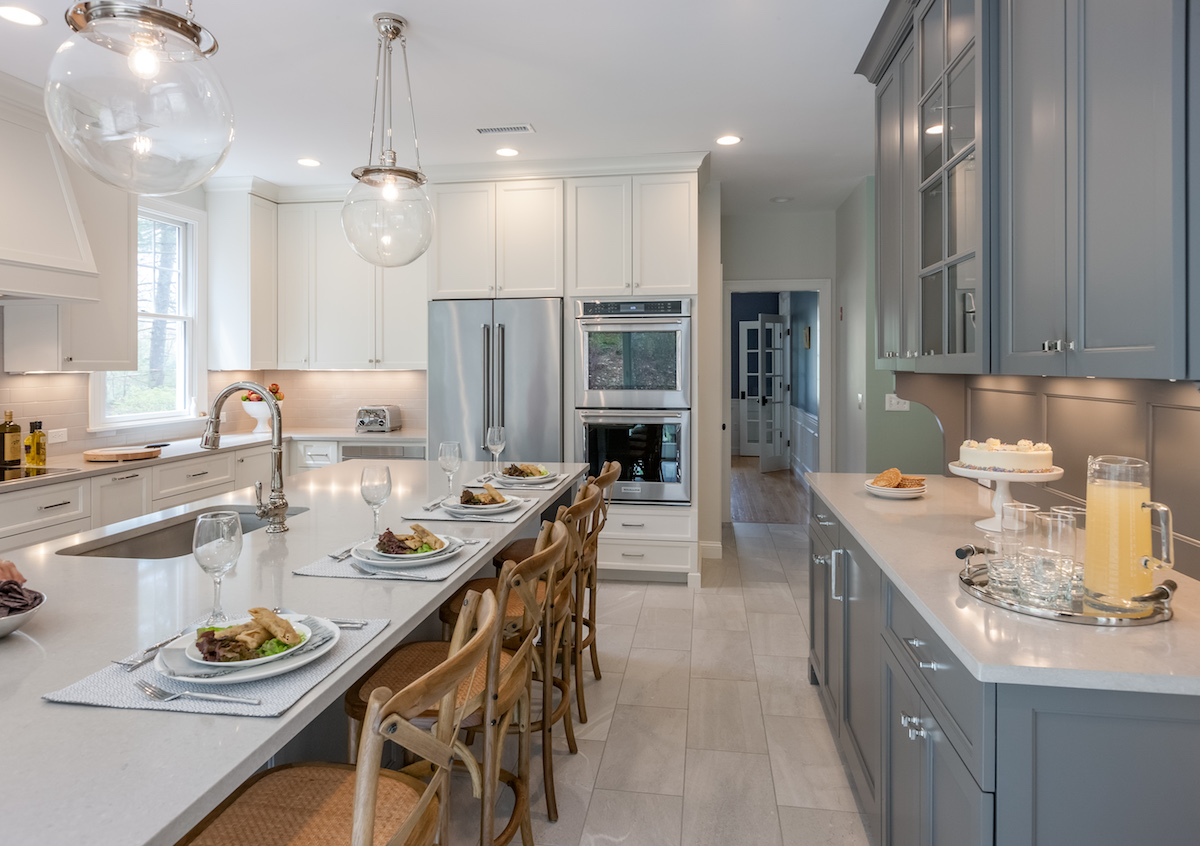 A good design/build team centralizes all aspect of a project and utilizes a proven approach based on the "three Cs":
Communication. Clear, concise, and comprehensive communications are the foundation of any successful renovation/remodeling project. Informative, accurate, and timely communication substantially reduces the risk of misunderstandings and mistakes, which in turn reduce costly errors and delays. Good communications help create positive, long-term contractor/client relationships and result in projects that are truly enjoyable experiences for all parties.


Collaboration is another key to success. Homeowners working with an integrated team of architects, designers, and builders can look at more appropriate design options informed by a variety of experiences and expertise for greater value and efficiency. The result? A better, more
comprehensive project plan with a much greater chance of success. The Mitchell Construction Group even takes it a step further by offering good/better/best plan options so our clients can make educated decisions based on comprehensive team input, their budget, and their preferences.


Comprehensive universal plans that result from the collaborative team effort add value and efficiency to the renovation by taking into account the ages, abilities, and changing needs of everyone who will be using the renovated space. This long-term vision maximizes the homeowner's return-on-investment.
Some homeowners will waste time and money working with designers and contractors eager to tell them what they want to hear. This often results in unrealistic plans that cannot be approved or poor quality work from contractors who under-performed because they over-promised.
A good design/build team takes the time and makes the effort to listen to your ideas and understand what you are trying to accomplish to provide you with an appropriate and affordable plan. The best team will tell you what need to hear, not necessarily what you want to hear. This approach often leads to fresh,
innovative ideas and successful projects that exceed client expectations.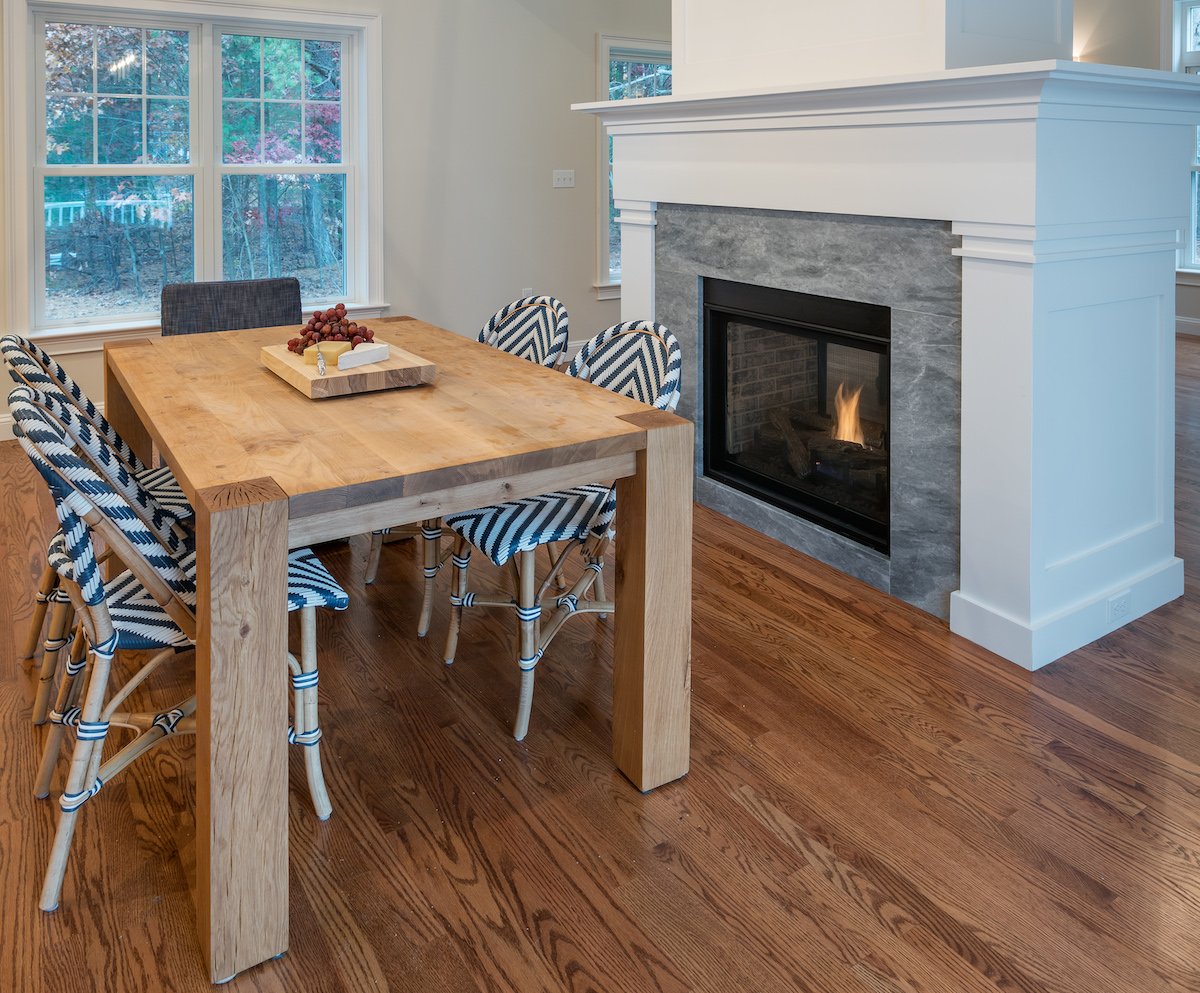 Improving the Form and Function of Popular Spaces
The most popular renovation and remodeling projects are for spaces that get the most use as well as those that are under-utilized. And it's no surprise that COVID-19 has affected home renovation as the pandemic forced many to adapt to a new reality and change how they use their homes. Many families found themselves living with multiple generations under the same roof, putting a strain on existing space. Others began preparing meals and eating at home a lot more, exposing inefficiencies and shortcomings in how their kitchens really function. And these are just a couple of examples of how the form and function of our homes evolve to keep pace with our changing lifestyles.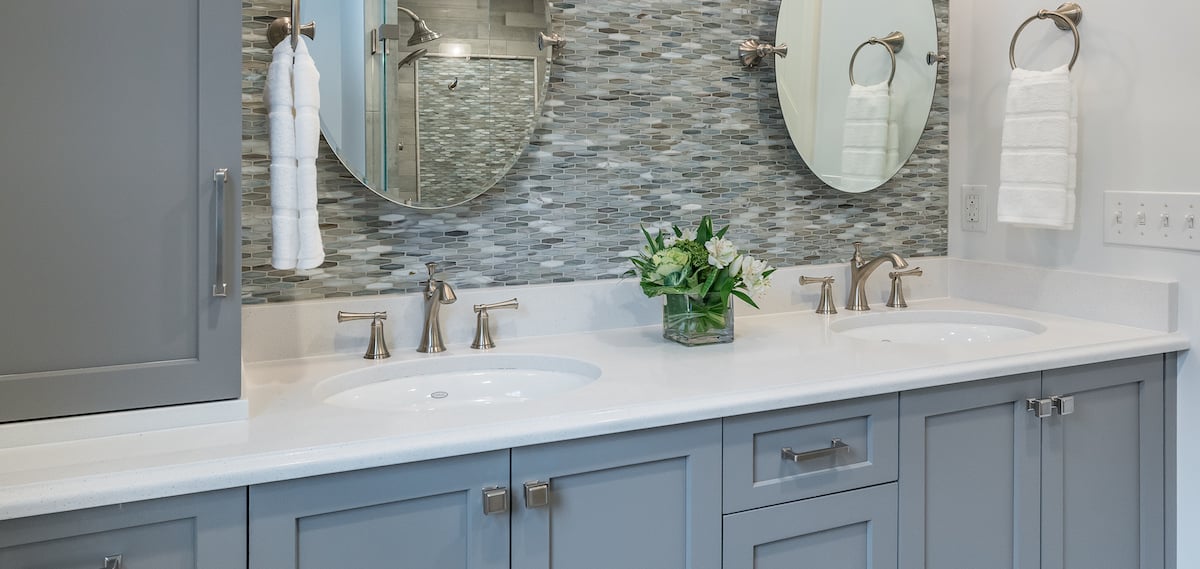 Repurposing Areas of Your Home to Meet Your Changing Needs
Renovating and remodeling homes is popular in the US in large part because over 50 percent of Americans live in homes built prior to 1945 and a third live in homes built in the 19th century. In Massachusetts and much of the Northeast, homes tend to be older than the rest of the nation. The National Association of Home Builders (NAHB), based on the U.S. Census data, found that the median age of the state's housing stock was 54 years old, the second-oldest among all 50 states. In other terms, half of all owner-occupied homes in the state were built before 1962. In short, most of us live in older homes that lack many of the modern features and functions we've grown to enjoy and expect.
Even relatively newer homes – those built in the past 20 or 30 years – can seem surprisingly old. Think of it this way: the Web was unknown until the mid-90's and wireless technology did not not gain traction until the early 21st century. No wonder so many people are eager to upgrade their homes.
One of the biggest constraints in older homes – whether they're 200 years old or 20 – is room design. Older homes in general were not built with intent. Rooms were not necessarily designed for a specific use and homes were compartmentalized. Many were almost interchangeable; a room could be a living room, dining room, or study.
The most fundamental and functional change you can make is to open up your floor plan. If you live in a two-story house in which the first floor is given over to daily activities – meal preparation, entertainment, and school- or home office-work – removing barriers such as non-weight-bearing walls instantly adds flexibility and versatility to your space. You can partition off areas with screens
and furniture to create fluid, functional spaces depending on your current needs. Got a big family event coming up? Enlarge your space more by moving furniture back and making room for activities. Want to have a quiet dinner with your partner? Screen off part of your dining area to create more intimacy.
Even if reconfiguring your floor plan is a little more than you want to tackle, you can still repurpose existing, under-utilized rooms. Do you have a study that's not used for school or office work? Turn it into a craft or exercise room. Convert it to something more functional that supports your current interests and activities.
Many homes still feature a formal dining room that a lot of families don't really use. It may contain a dining table and chairs, but the room is really used for schoolwork or "desk space" for your own work-related documents and laptop. So why not turn that space into a home office with dedicated work areas for the entire family, including document storage systems, connectivity and charging ports for digital devices, and a "command center" for family notes, notices, and schedules?
Modern living requires a modernized home.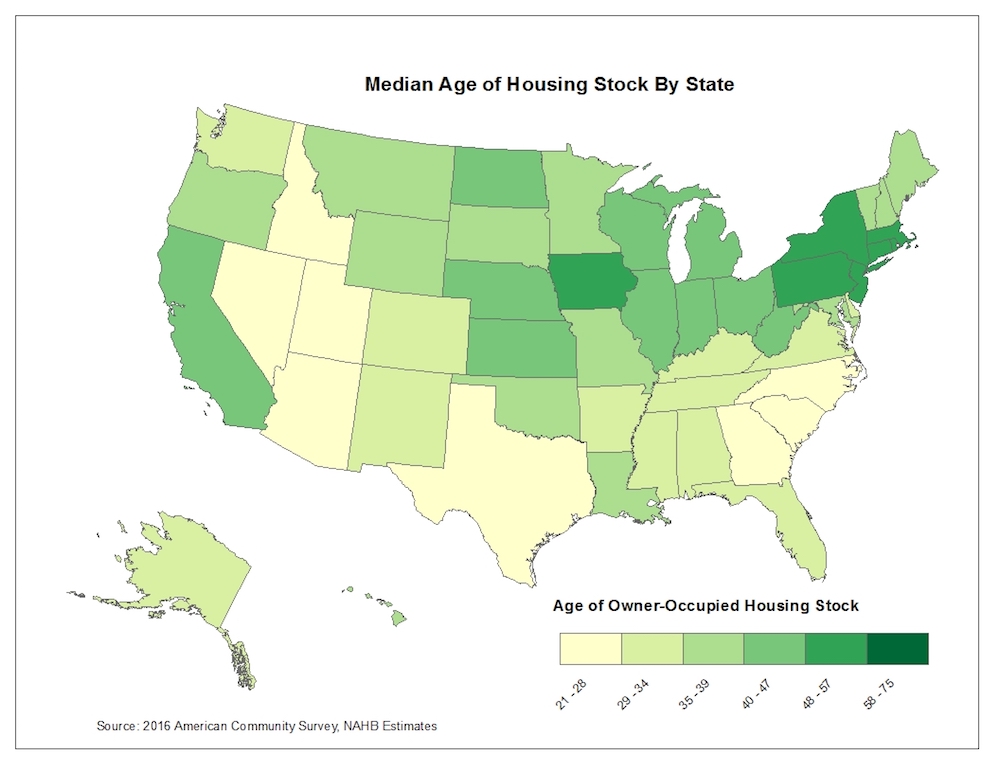 Even relatively newer homes – those built in the past 20 or 30 years – can seem surprisingly old.
Renovating One Home to Serve Several Generations
These days, many homes accommodate multi- generational living. Adult children move back in while finishing school or looking for work. Homeowners take in their parents who are no longer capable of living on their own for a variety of reasons. Whatever the circumstance, the space in many homes is being stretched beyond its intended use. Fortunately, there are a number of options to consider that can increase the versatility and functionality of existing space or add new space.
The key to accommodating multi-generational living is to maximize the flexibility of space through a concept known as "universal design." This is an
approach that favors designing all products and the built environment to be aesthetic and usable to the greatest extent possible by everyone, regardless of
their age, ability, or status in life. Universal design is manifested in architecture by features such as easy space access for people with disabilities as well as cabinets and other storage systems with pull-out shelves, kitchen and workspace counters at different heights to accommodate different tasks and postures, and other features designed to make daily life safer, easier, and more enjoyable.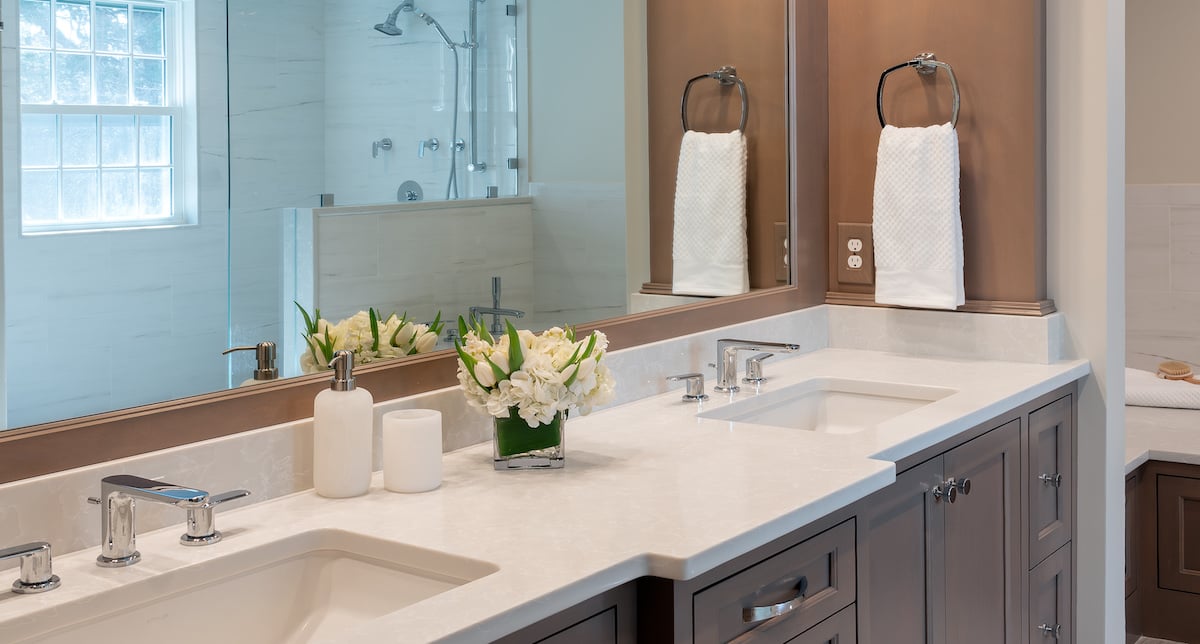 Universal design takes into consideration all ages and conditions while providing flexibility to adapt functionality to changing needs. For example, an in-law apartment provides the opportunity to create living space that doesn't feel like a nursing home, yet includes subtle features such as slightly wider
doors, different ceiling heights, and entries that allow for future needs such as wheelchairs, hospital beds, and therapeutic equipment.
Universal design also accounts for how various generations can use the same space. Homes with toddlers and grandparents can turn the traditional family or living room into an area designed with surfaces, materials, lighting, and other features that enable small children to safely play and aging parents to exercise and engage in activities without risk of injury.
If your home needs to be renovated for multi-generational living, it's important to start by understanding the zoning and building codes in your community. Many homeowners are now incorporating such elements as elevators into their
homes that may require a variance for special use – something you need to know before you start your project.
If you're a homeowner who is middle-aged or older living in a home you love, it's also important to consider aging in place. Any renovation you make should take into account the stages of life you will eventually go through: "go-go, slow-go, and no-go." While you may be highly active now, time and physiology will catch up to you sooner or later and you want your home to be able to accommodate the changes in your abilities. While you may be planning right now for adult children moving back in or elderly parents needing assistance, any changes to the form and function of your home should also meet your needs – now and in the future.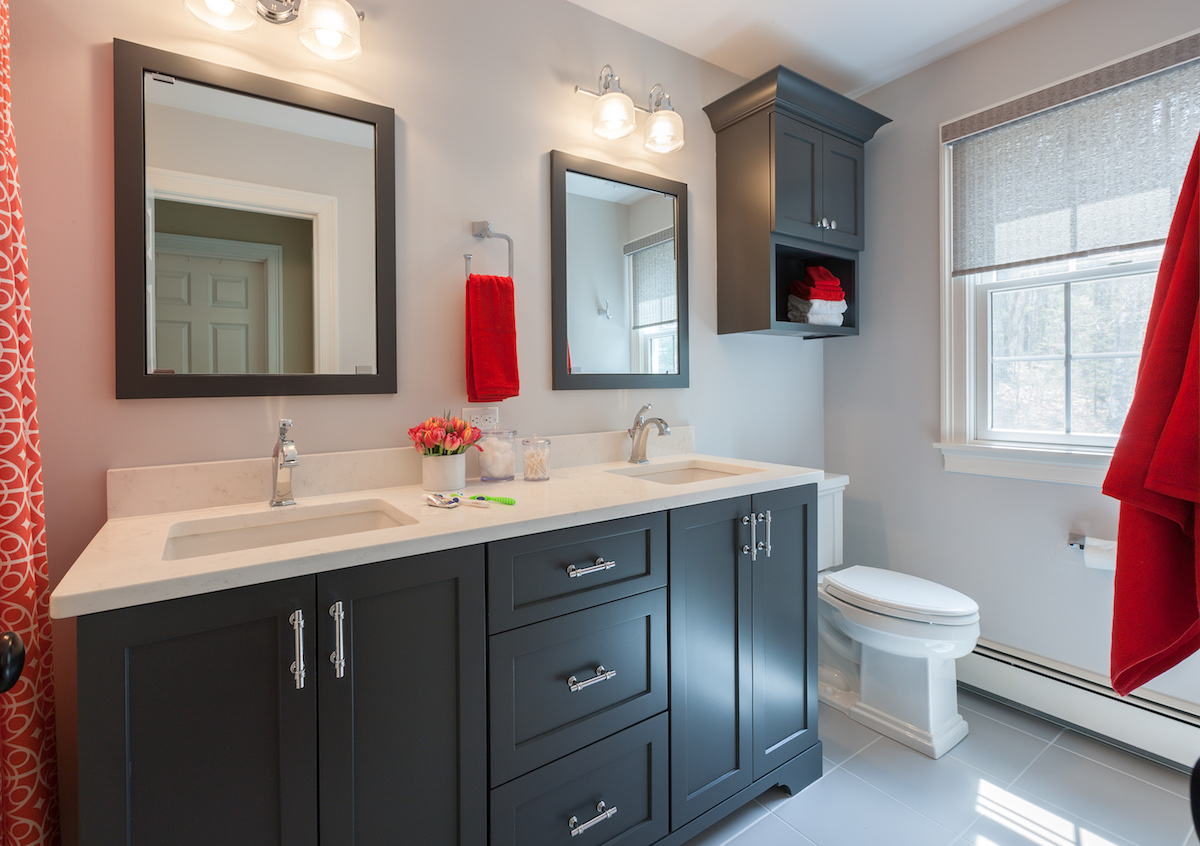 The key to accommodating multi-generational living is to maximize the flexibility of space through a concept known as "universal design."
How Can I Make My Kitchen More Functional?
Unfortunately, many kitchens are poorly designed, with inefficient and too little storage, disruptive traffic flows, awkwardly-placed appliances, and a host of other issues that make a kitchen less than optimal. This is why the kitchen is one of the most popular targets for remodeling in houses of every size and style. It's one of those projects that easily lends itself to creativity, thoughtful design, and the chance to make a statement about your home and lifestyle.
To add functional and ease-of-use to your kitchen, consider these five elements that can significantly change the usability of your kitchen, making the activities that take place there more pleasant and even fun:
Storage and counter space: what kind of space do you really need and use and where is it located?


Traffic patterns: how do you move throughout the kitchen when you're doing different tasks?


Lighting: how well are things lit for working and entertaining in the kitchen?


Workflow: where do most activities take place and why?


Room relationships: what areas border the kitchen and how do those spaces interact?
By using these five elements as project guidelines, you'll be able to maximize the positive impact of your kitchen renovation.
Taking the "Basement" Out of Your Basement
Mention the word "basement" to most people and the image that comes to mind is a dark, damp space filled with cardboard boxes, seasonal decorations, and old toys. Some make their basement marginally more functional by putting
their washer and dryer there, but the space still goes largely under-utilized.
Finishing your basement and creating flex space down there adds valuable square footage to your home and opens up a world of possibilities. The single most significant change you can make is to cut in a window to let in natural light and help alleviate the underground feeling of the space. Consider versatile lighting to accommodate activities and provide accents. A small kitchenette and bar area can significantly increase entertainment possibilities for family and friends. Properly designed, your finished basement can still provide discrete, useful storage while feeling like another actual floor in your home and an extension of your daily living space.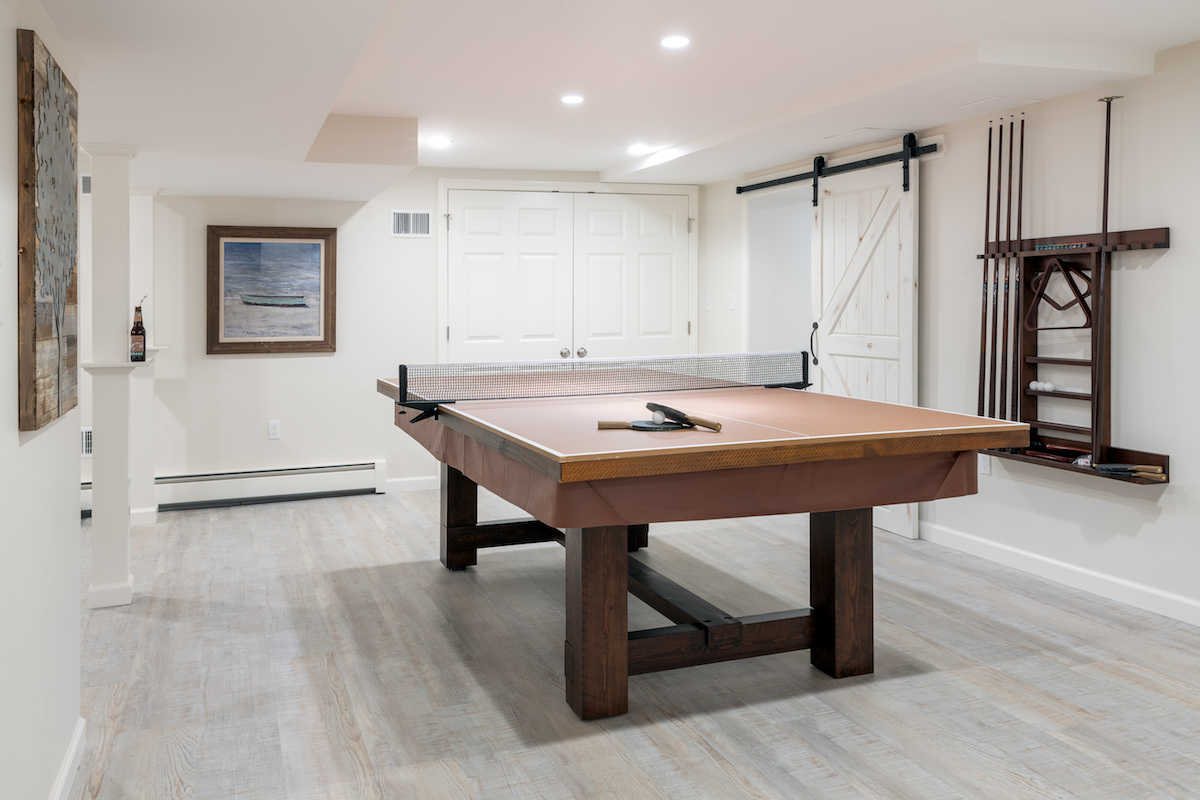 The key is to work with a contractor who will listen carefully to what you're trying to accomplish and then provide you with the right answers to help you get there.
Bringing the Inside Outside
Many families enjoy time in the great outdoors and one of the best ways to maximize family fun is to create functional, enjoyable outdoor entertainment
areas. Creating the backyard of your dreams means putting some thought into ways to connect the inside with the outside, such as seamlessly integrating features and hardscape elements with wood or synthetic lumber decking. Blur the lines by adding traditional indoor features such as sinks, ovens, countertops and other classic kitchen products to an outdoor environment, creating an open air kitchen for cooking and entertainment.
Create an outdoor oasis by adding a conversation area and firepit with comfortable seating and privacy screening or fencing, if preferred. A water
feature can add tranquility and encourage family and friends to sit awhile and relax.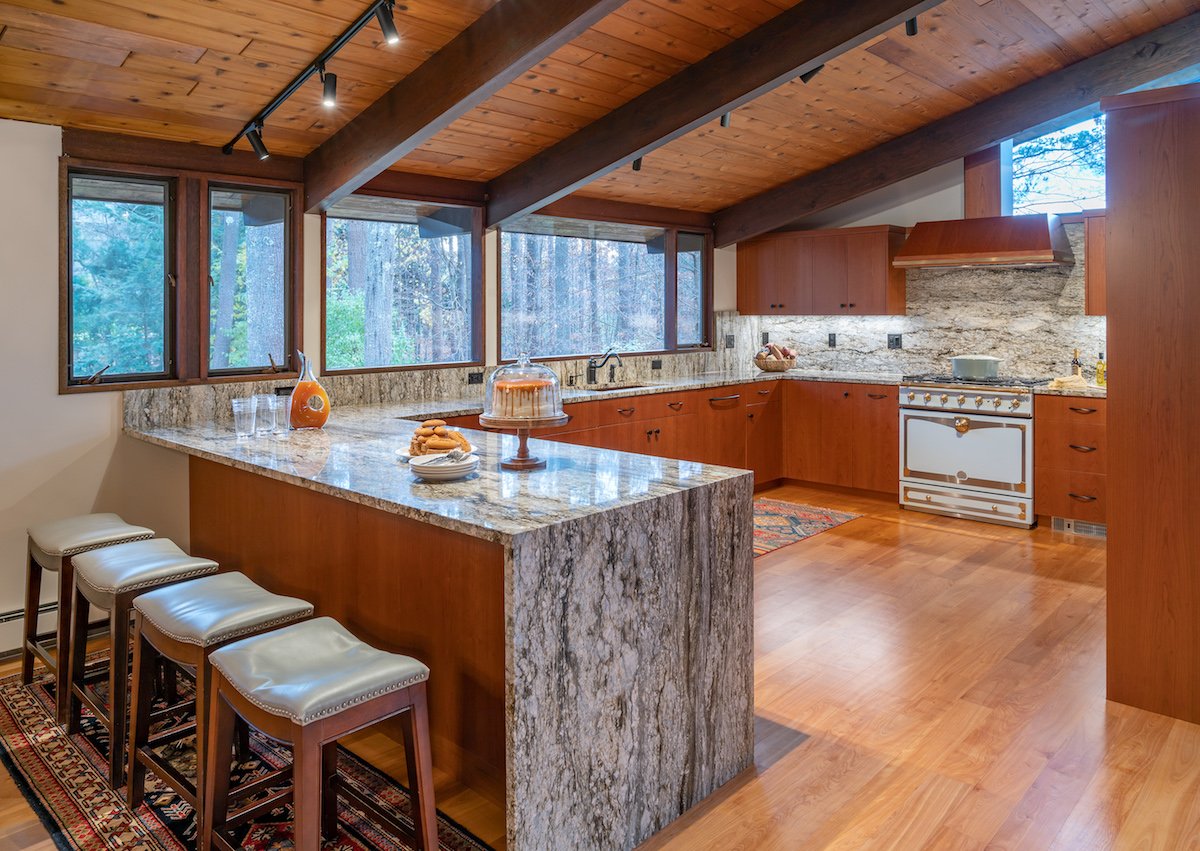 At the Mitchell Construction Group, we've developed a proven approach to design/ build construction that produces outstanding results, time after time. Each step of our highly-disciplined process is designed to produce demonstrable results that keep projects moving forward in a reliable and
predictable manner.
Here's a brief look at how it works:
We schedule an in-home introductory meeting
Take initial measurements and photos to begin the preliminary planning process
Develop a presentation with 3D renderings, elevations, and material samples
Schedule a presentation to review findings and options
Receive your feedback which is incorporated into design development
Make final decisions on materials
Obtain permits and set start dates for construction
Detail out a daily schedule for the project, from start to finish
Begin construction
Provide weekly check-ins to review work performed and to come, and your level of satisfaction
Complete construction
Perform a quality assurance follow-up one year after completion
Our highly skilled team of designers and builders has a depth of experience and firsthand knowledge of construction that enables them to understand
every facet of a renovation/remodeling project and what's involved in every phase, so our clients avoid unnecessary surprises and expenses.
We understand that peace-of-mind and confidence come with knowledge and trust, so we make sure you have all the facts about your project – before,
during, and after completion. We can help you visualize the space you are planning to renovate or remodel, understand your options, and make remodeling decisions grounded in fact so that your project will succeed just as you envisioned it.


If you have a dream about improving the form and function of your home, we would like to hear about it.
Download your personal copy of this eBook
Complete the form to receive your copy.