If the pandemic has taught us anything, it's how to relax at home and get outside more. The popularity of outdoor living has grown leaps and bounds over the past year and a half or so, and for good reason. Homeowners have discovered how investing in outdoor living can expand your family's space, create entertaining areas and relaxation options, and add quality family time to your day.
Backyard entertaining is all about creating a useable space to fit your lifestyle and preferred activities. It helps to think of your outdoor area as a literal extension of your home. And just like your home, your backyard space can have a kitchen, a living room, a fire pit area, a play area – whatever you and your family and friends enjoy.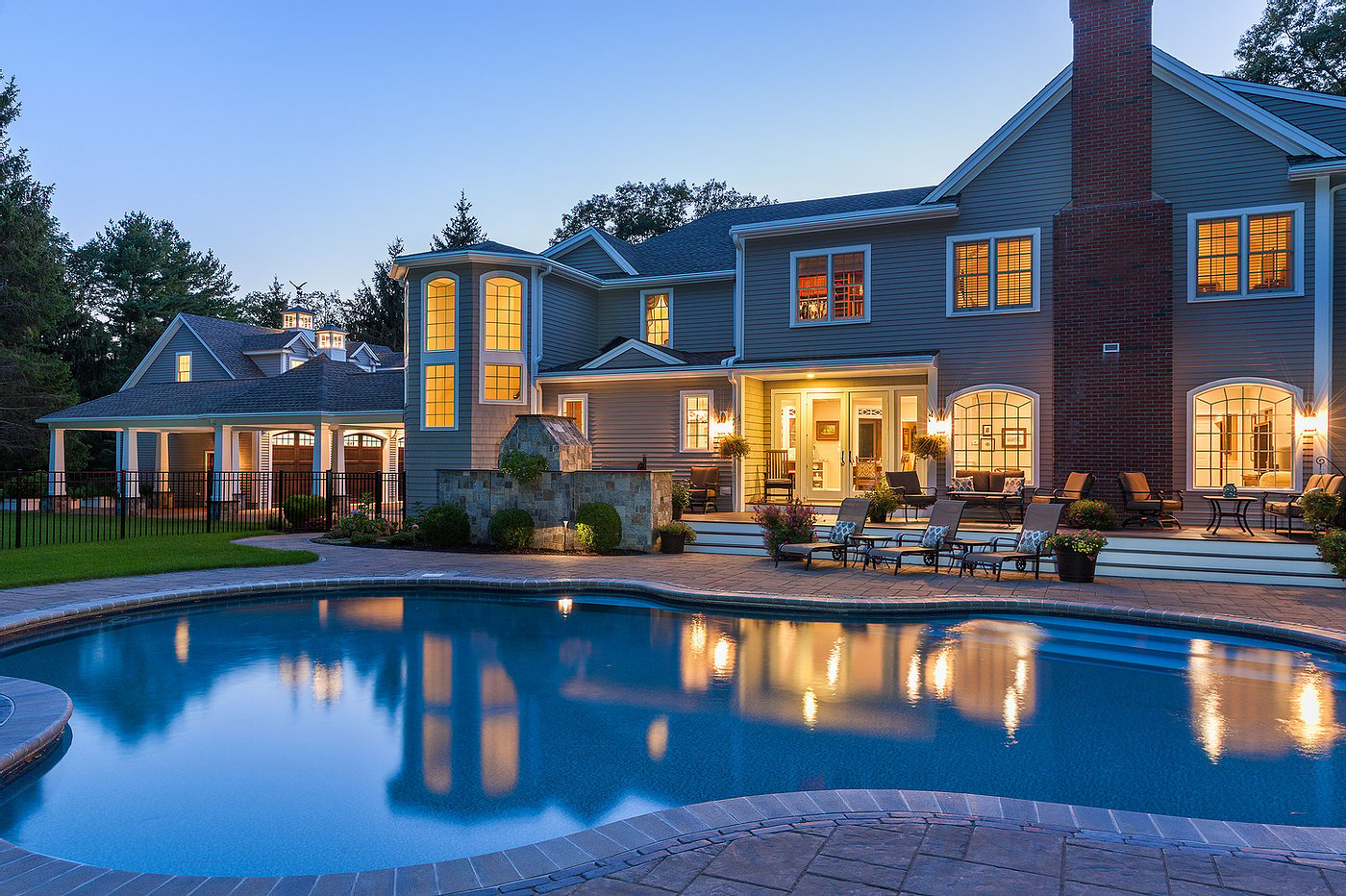 Planning your "outdoor home"
When planning your backyard space, it helps to make a list of areas you'd like to include. Think of these as rooms in a house— each a dedicated space that has one main function. Do you want a kitchen? A "game room" (entertainment and recreational space)? There is a surprising number of activities you do indoors that can be readily transferred outdoors – even things such as watching TV or a movie.
But just like the floor plan of a house, you need a "floor plan" for your outdoor space. Start with a plan that lays out to scale any existing structures and topographical features such as rocky outcroppings, potentially wet areas, slopes, and other details that will affect what goes where. How does the landscape and existing structures such as a pool meet the house? Do you enter the backyard from the first floor or through the basement?
A detailed floor plan will help you properly organize features and spaces; for example, you wouldn't want your stove right next to the sofa in your house. The same idea applies outdoors—you want your seating area separated from your outdoor grill. Each backyard space is unique to the property and community, including the site topography, landscape features, and any adjacent properties. In many cases, zoning or conservation issues may limit what you, as a homeowner, can or cannot do.
A thoughtfully designed floor plan not only takes into account the activities you'd like to enjoy outdoors, but how to effectively transition from outside to in to minimize disruption and mess. For example, if a pool is a central component of your outdoor activities, you may not want swimmers traipsing through your house to use the bathroom or get changed. Consider using part of your outdoor space for a shower and changing area or even including a pool house or cabana that can also include storage space for pool toys and supplies.
Will family and friends be entering the house directly from a potentially wet or dirty area? You might want to include some sort of mudroom or other transitional entry space that enables people to shed wet and muddy footwear, hang up outerwear, and dry off wet dogs. A simple space in which to clean up is always a good idea when outdoor activities are involved.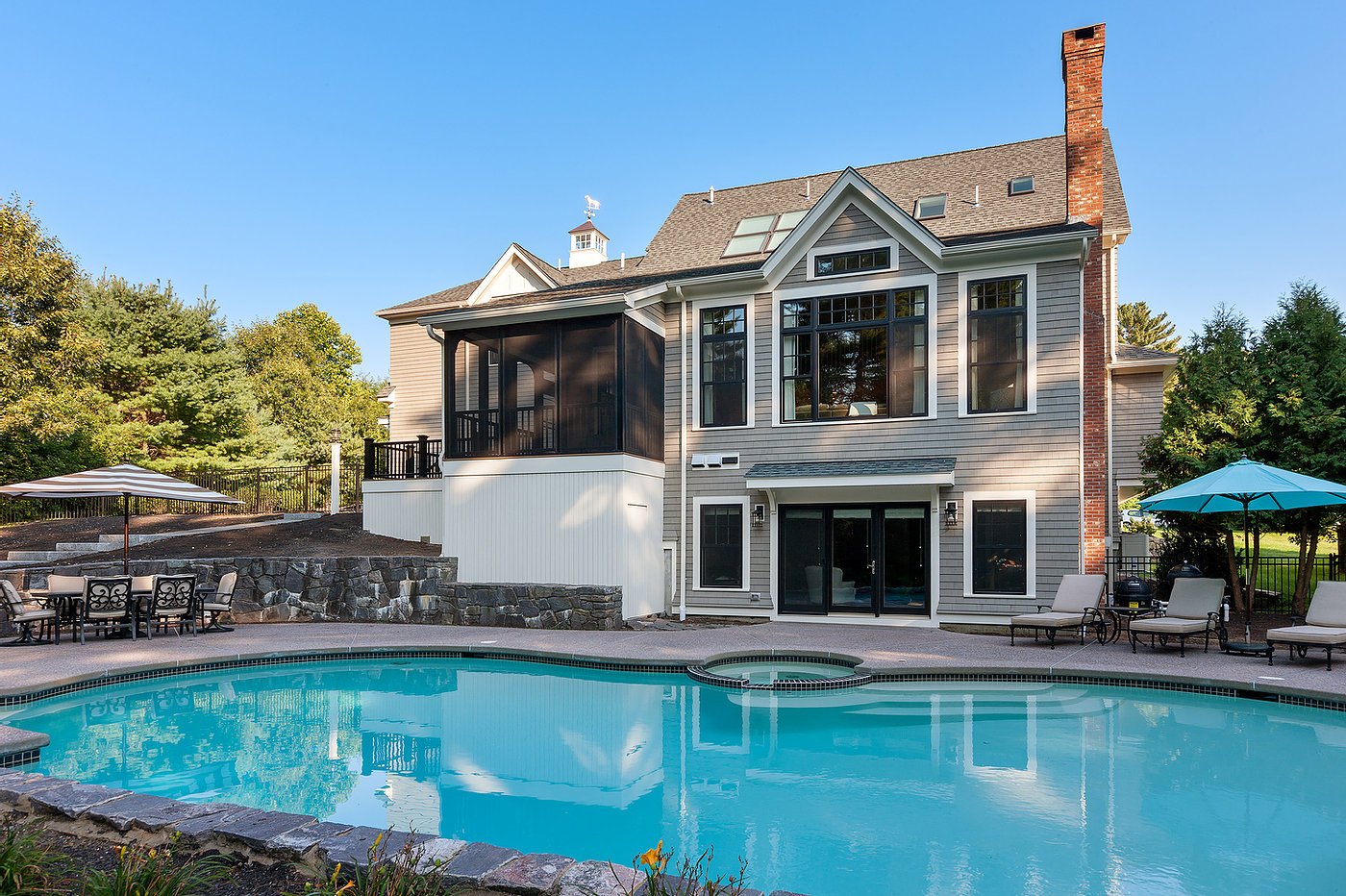 Now that you're ready to get started, here are some ideas to help you fill up that outdoor floor plan:
Decks - The most fundamental of outdoor spaces (along with patios), a deck needs to be large enough to accommodate furniture for relaxing outside and, in most cases, provide enough space for cooking, whether it's on a grill or in a complete outdoor kitchen. Will the deck be exposed to the hot sun? Consider a screen porch or a pergola to escape it. If possible, choose low maintenance materials such as synthetic lumber to minimize maintenance and avoid regular re-staining or sealing. For a unique look, opt for traditional but decorative wood railings and accents or choose something more modern such as a wire cable railing system or glass for the banisters.
Patios - These are the outdoor workhorses of entertainment space. Built at ground level, they integrate seamlessly with the rest of your yard and can handle a wide range of features and activities, such as wood or gas fire pits, hot tubs, and your dream outdoor kitchen with a gas range, grill, smoker, pizza oven, refrigerator, sink, and anything else you need to prepare and present food like a pro. Your design and layout can be anything from an elegant, carpeted, and furnished space with a fireplace for gracious entertaining to a more rustic and charming look with natural stone and wood elements surrounding a cozy fire pit.
Farmer's porch - Are you a little tight for space? How about adding on a spacious, airy porch that runs the length of your home. A place where you can create relaxing sitting areas with Adirondack chairs, cocktail tables, and lamps or installed lighting – perfect for conversation with friends or curling up with a book.
Do you have a great view you don't want to waste? Think about a roof deck or second story porch to gain more outdoor space with the same seating and entertainment capabilities as a ground floor space. These high-up entertainment areas can be dramatic, especially with views overlooking a lake, ocean, or mountains.
Pools and hot tubs - Water is attractive to just about everyone. If your family is active and likes to swim, a pool is an obvious choice, made even more versatile with slides, waterfalls, and other features. Don't forget the small pool house, cabana, or discrete shower/changing area to keep everything outside.
Not so energetic? How about a soothing hot tub to relax in? Placed in the right spot, it can extend your outdoor activities throughout the year. There's something thrilling about relaxing in comfy warm water on a starry winter night.
Gardens - Shrubs and flowers are a great way to soften built edges and add a touch of color and greenery to areas that are primarily constructed of stone, wood, and metal. Vegetation attracts birds, butterflies, and pollinators for environmentally-friendly visual interest.
Designated play areas - From fenced-in space to keep toddlers safe, to challenging play ports, swing sets, and climbing gyms that keep older children active and interested, play areas are a great way to keep everyone outside. Pets like their own play areas, too.
Golf - Work on your short game with a putting green or challenge your kids to a round on a miniature golf course. They're fun and unique, making your backyard the go-to place in the neighborhood. Got a little more space? You can even put in a short par-3 hole or two and really up your backyard game.
Outdoor innovations - Modern technology has added numerous options for outdoor activities and quality of life with wireless controls for lighting, sound, heating, pool operation, and irrigation. Install outdoor Bluetooth speakers to bring your music outside and enhance movie night outdoors with a widescreen TV. Powered, retractable screens and awnings protect you from sun, rain, and insects to extend your time outside with family and friends. Whatever your preferred activities and interests, there's an app and device for that.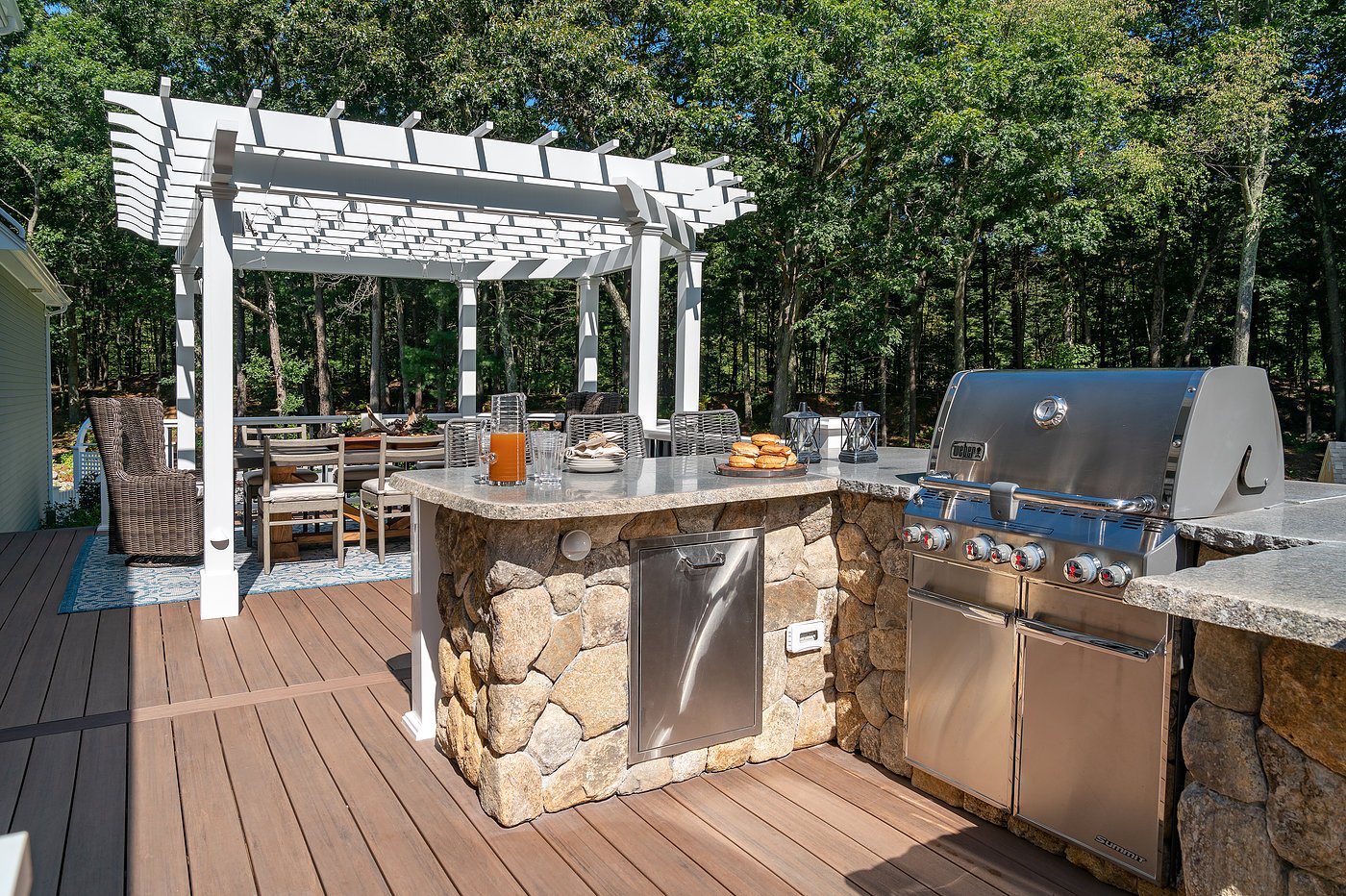 The options and opportunities to get outside, get active, and do the things you love are almost endless. By carefully analyzing your available space, budget, and preferences, then developing a floor plan to accommodate them, you'll be well on your way to optimizing your outdoor experience.
To learn more about the home renovation design process, please read our eBook, "Expert Design Tips to Improve Your Home's Form and Function." And if you are ready to speak about your next renovation, please schedule a home renovation discovery session.