"This space just does not work for us anymore."
That statement is one of the main reasons homeowners come to us for a renovation project. To fix an unworkable space, designers take a step back from paint swatches and quartz countertop samples and start at the beginning with space planning.
Space planning is the canvas on which the updated finishes and materials of a home renovation will be placed. If the space is not planned well, the design details will not matter, because the space is still not laid out for how you and your family live day to day. A home remodel must first address your needs for better functionality so the beautiful finishes can be enjoyed to the fullest.
What is space planning in interior design?
Here is how interior design professionals define space planning:
"Space planning is the process used to translate programmatic needs and broad design concepts into a physical plan of the space by organizing major rooms and areas, determining circulation systems, and laying out furniture." — David Kent Ballast, Interior Design Reference Manual, 6th Edition
It is an in-depth look at how a space will be used in order to design most effectively around the use or uses. What is the purpose of this room? How will people or activities flow from one space to another? What is happening in adjacent spaces? When you are scrutinizing the layout of a home, you are engaging in space planning.
At this stage, the design is not about deciding details about colors, finishes, or materials to be used to build and finish the home.
4 major considerations when developing a space plan
Existing conditions
Space planning starts with the space you have now. Your designer will want to draw a layout of the current stairways, walls, doorways, windows, etc. This is the existing condition that needs to be taken into account. Moving or removing a wall may be fairly simple, but if it is load bearing, removing that and placing a beam in its place is an added expense and may or may not be practical. Where are the windows currently located? Will they accommodate a new space plan? What about plumbing and electrical? It's important to understand what you are working with, the benefits and limitations, in order to optimize the renovated space.
Ideal circulation patterns
After existing conditions are accounted for, a space plan looks at ideal circulation patterns. What activities are done in adjacent spaces or rooms? How will people best flow between those spaces? In one recent renovation (example #1 in the layout drawings and photos below) we looked at the first floor common space, with kitchen, living room and a study. The configuration had too many walls, and the kitchen area was separated from the rest of the space. The clients wanted a better flow, and were not really using the study, so we removed a wall separating the kitchen from the living room, built a large island that was easy to navigate around, and turned the study into a breakfast nook. In the new plan, circulation patterns fit the way the family wanted to use the space.
Placement of furnishings
Another aspect of interior space planning is to account for the placement of furnishings. In a bedroom, where will the bed likely be placed in relation to windows and doorways? In a living room/dining area, where will couches and chairs be placed?
We recently worked with a family who were the fourth generation to inherit a grandfather clock — eight-and-a-half feet tall. We needed a space plan where the clock could be set where it looked like it truly belonged.
Building codes
A professional interior designer working as part of a design-build firm will understand local code restrictions and factor them into the space planning process. For instance, how close are windows to the cooktop? What are the limitations for how close the new addition can be to the property line?
A well-prepared designer will contact the local town or city or building department to obtain the necessary documents and ask all the right code related questions before beginning the design during the preliminary phase.
Bottom line: It's not great space design if it is not meeting code.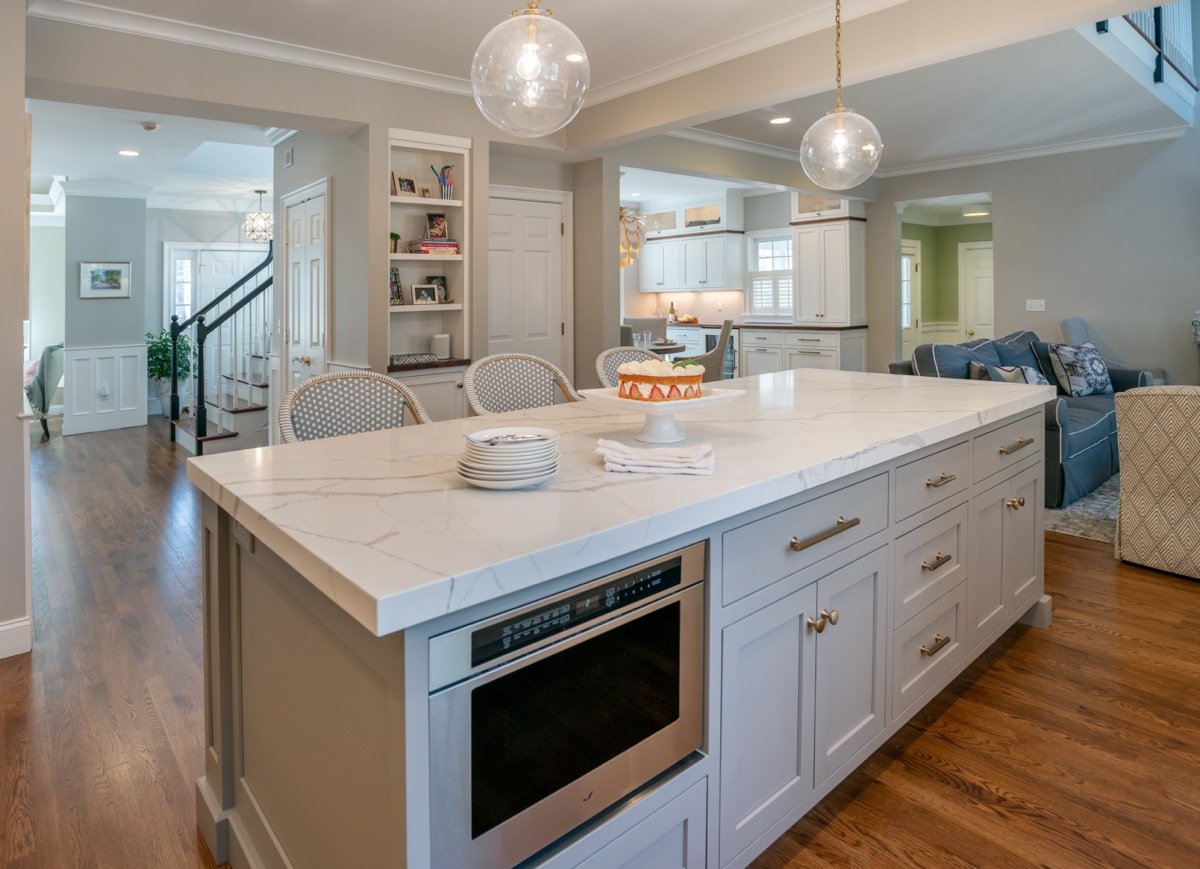 What is the best process for space planning?
Space planning is part of an overall design and build process, and can be broken into three distinct phases.
Preliminary Design
Program intake — a client meeting where needs, wants, and wishes for the space are discussed
Existing conditions — thorough research of codes and existing structural details
Schematic design — this is where space planning and initial layout of the renovation are first put down on paper
Design Development
Fine-tuning — details about the space are finalized
Design and layout of the space are completed
Materials and finishes are selected
Construction
Subcontractors are lined up
Renovation design is built
Here is an idea of what the process looks like in the designer's sketch pad: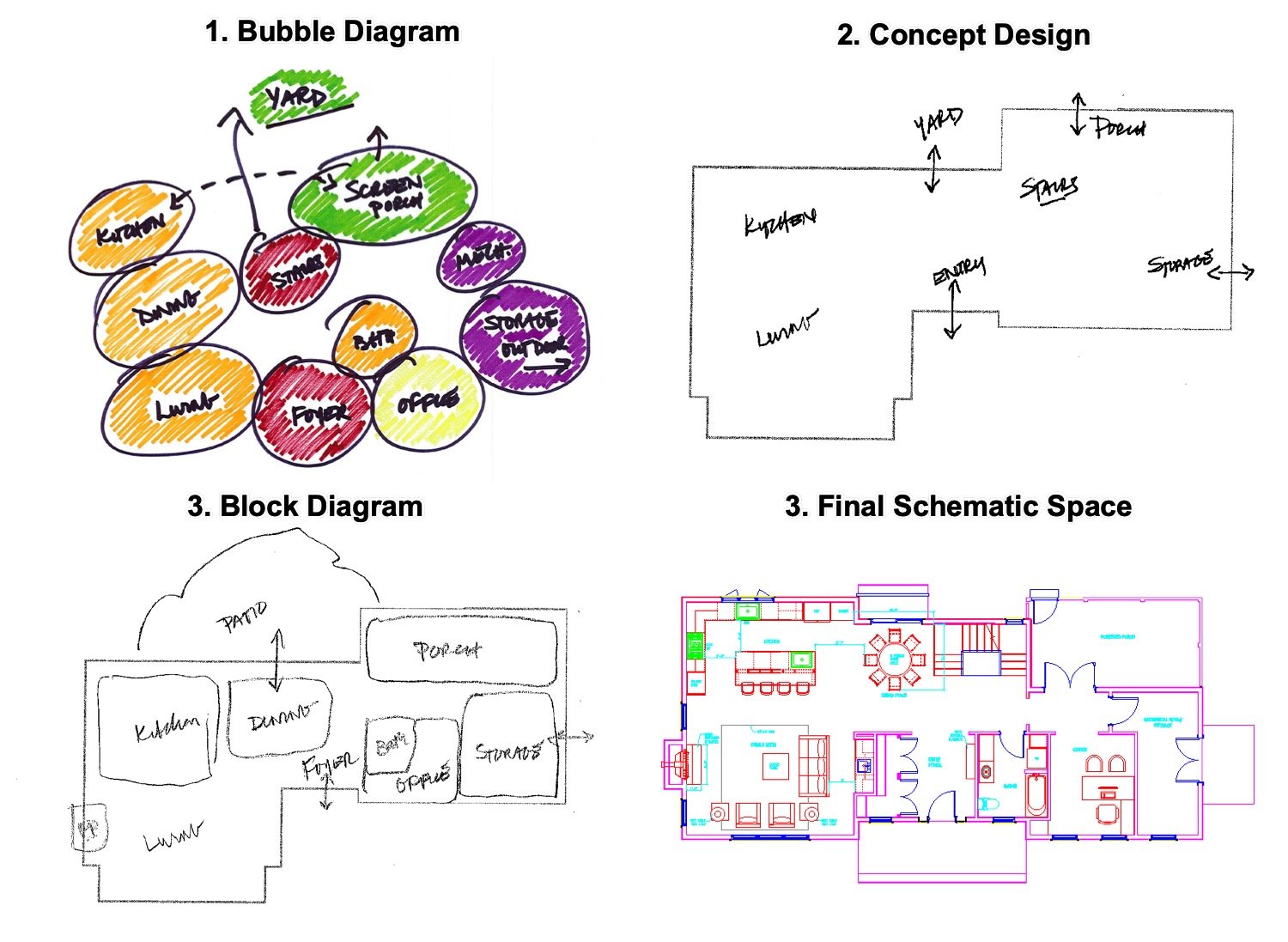 Interior space planning before and after examples
Below are two Before and After examples of how space planning examines all of the existing conditions and the needs and wants of the clients to arrive at a well planned space.
Example #1 — Before: First floor plan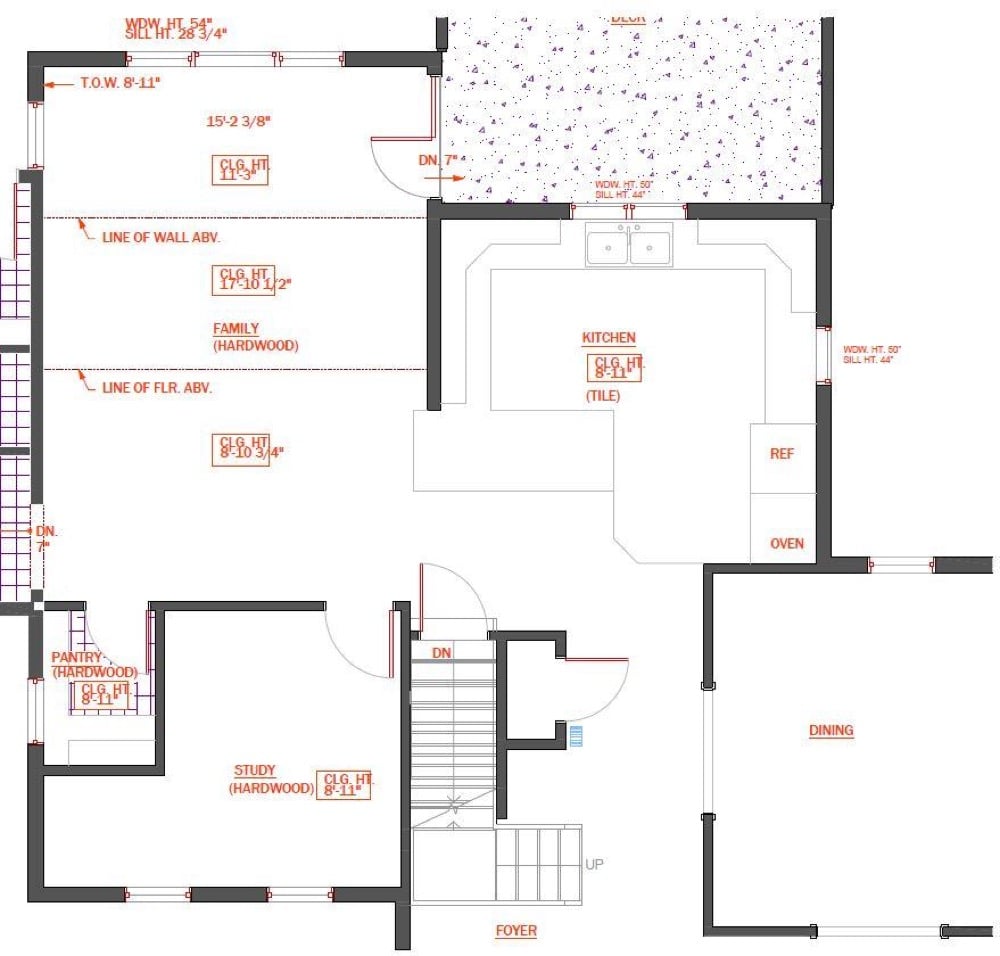 Example #1 — Kitchen before space plan and renovation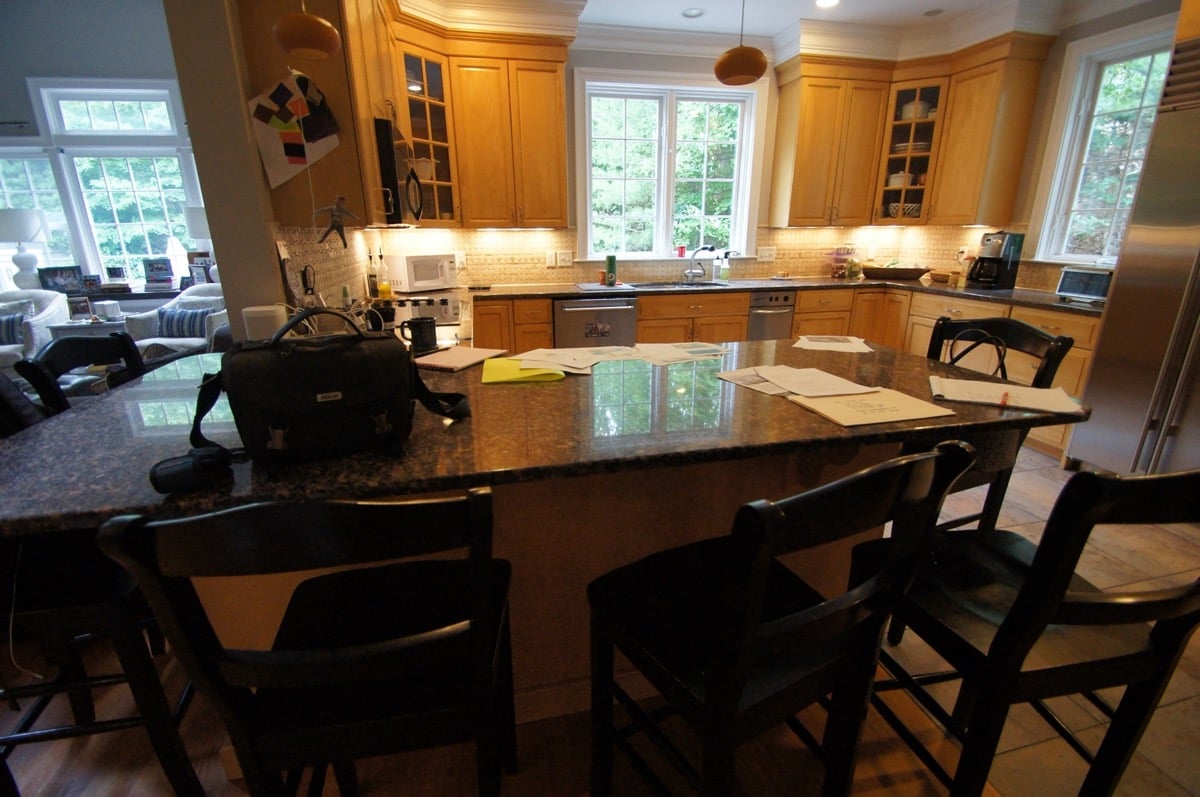 Example #1 — After: First floor plan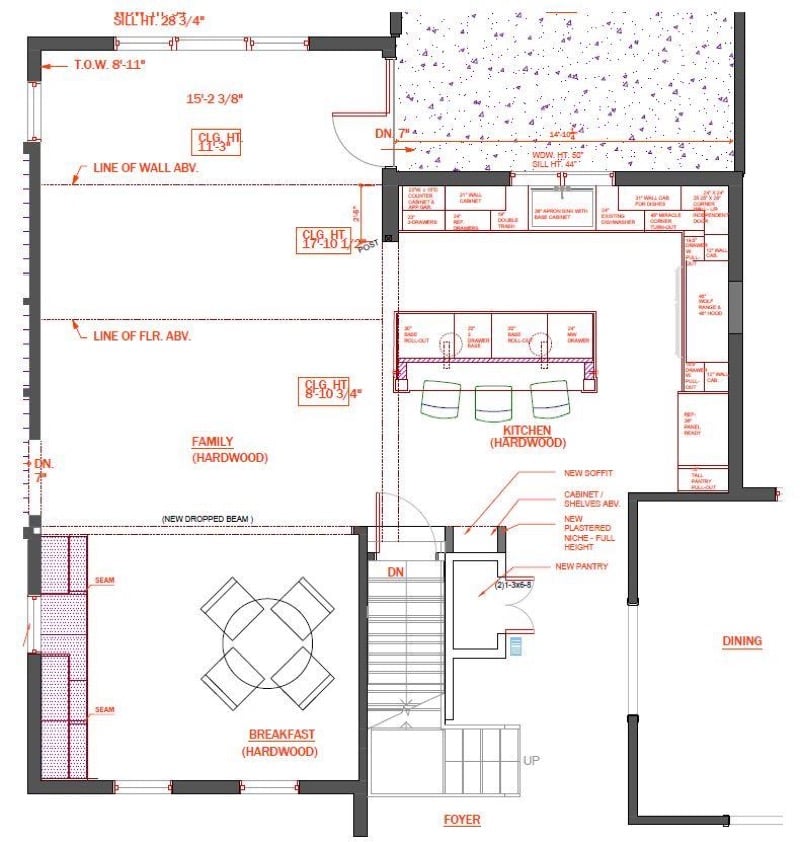 Example #1 — After: Results of thorough space planning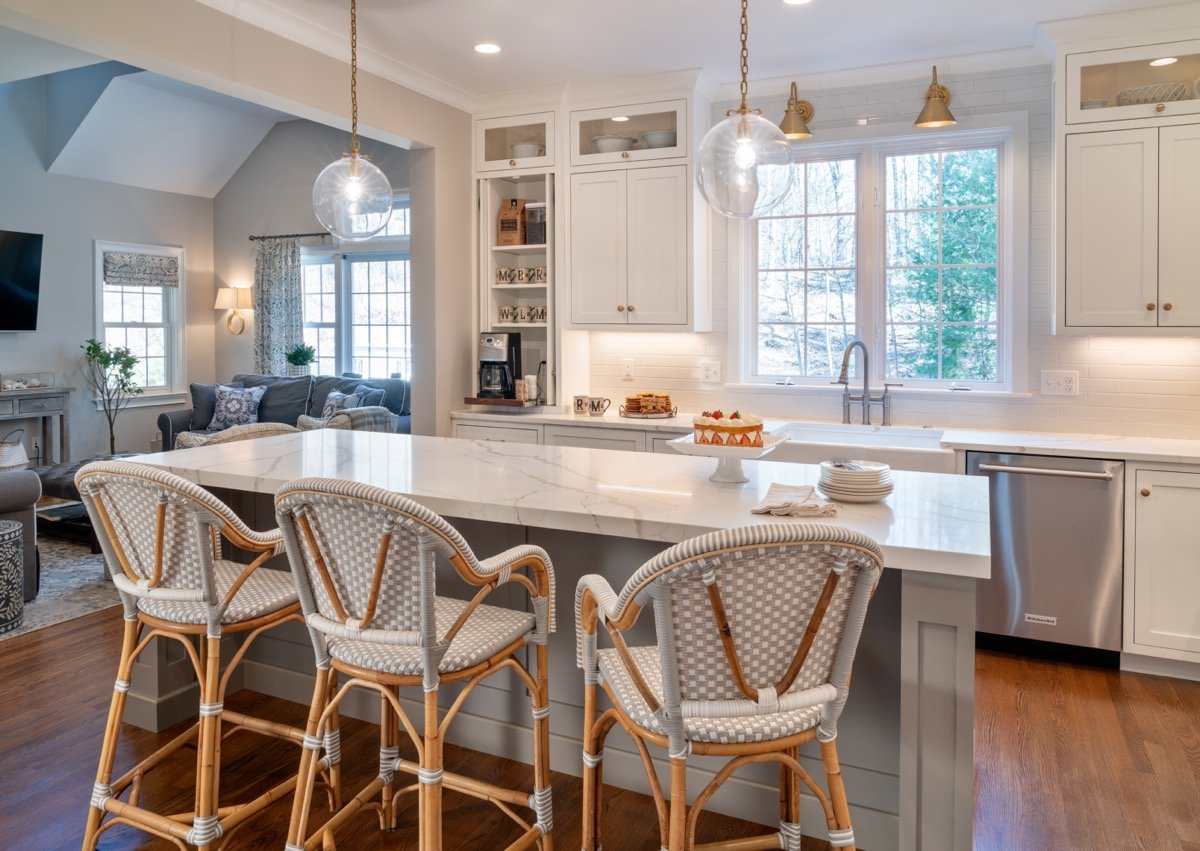 Example #2 — Before: First floor common areas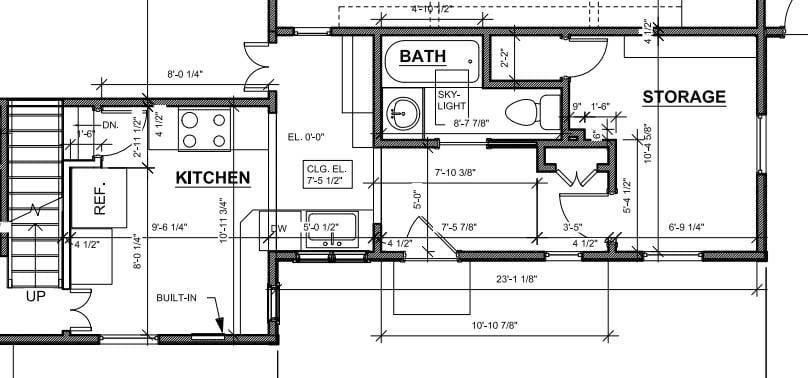 Example #2 — Before: A kitchen space that was very much "not working for us"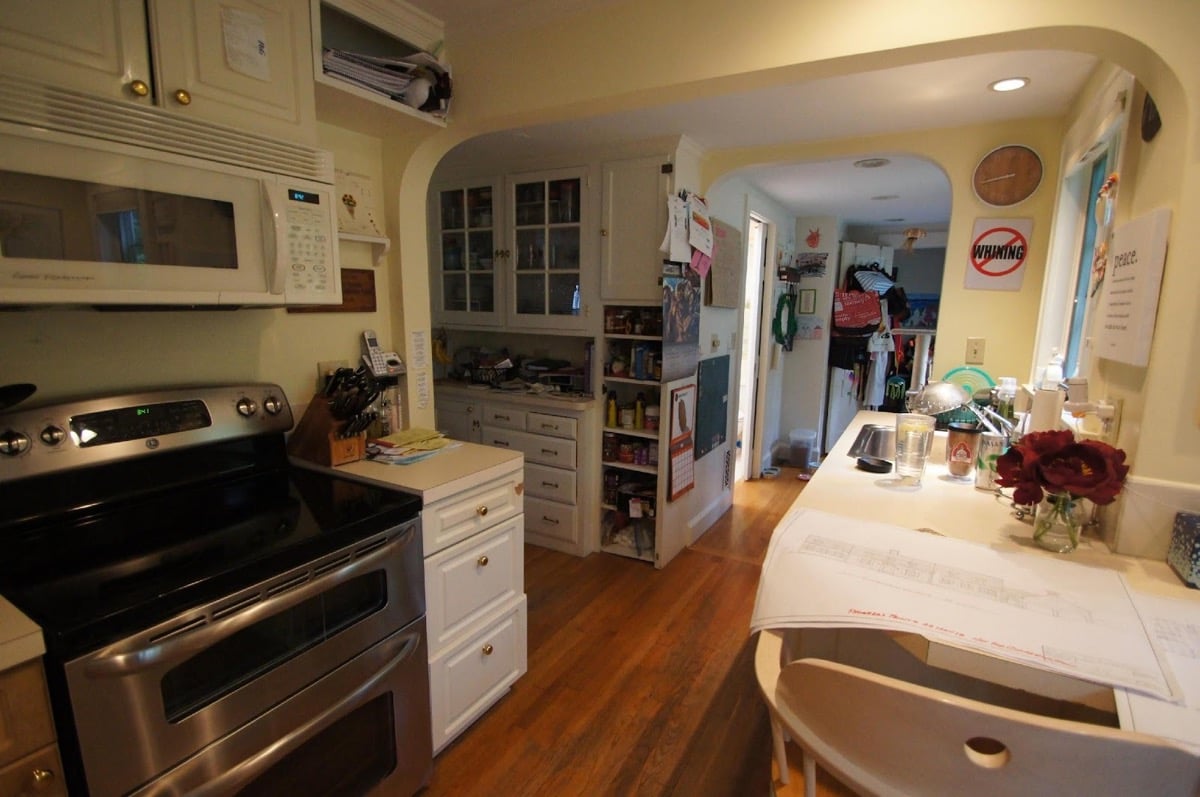 Example #2— After: First floor common areas

Example #2 — After: Beautifully usable kitchen space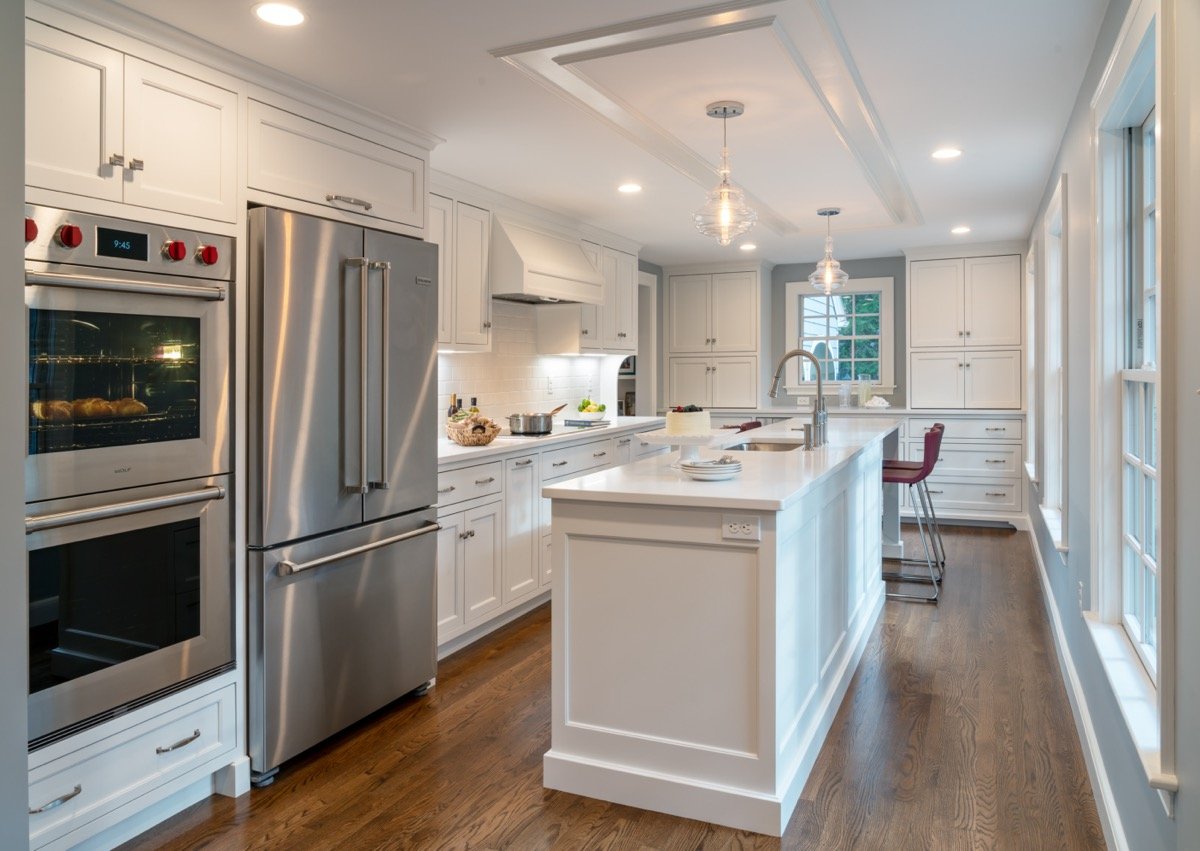 Interior design needs space planning
A beautiful interior requires forethought. When the space is examined ahead of time, activities and foot traffic patterns accounted for, you will enjoy the renovated space that much more.
Space planning, when done well, delivers an end result you may not think much about, because you'll be living in a space that just works and you will enjoy.
To learn more about the home renovation design process, please read our eBook, "Expert Design Tips to Improve Your Home's Form and Function." And if you are ready to speak about your next renovation, please schedule a home renovation discovery session.