There's nothing exactly "wrong" with the primary suite/kitchen/living room (take your pick) in your home. But nothing is exactly right about it either. You know it needs a refresh, but what does that mean? Maybe you just need a spirited clean-up and declutter montage ala Mrs. Doubtfire. Maybe there is more to be done.
Sometimes you move in, knowing the home reflects the previous owner's style. Sometimes you have design ideas that never quite make it past the conversation stage. Life happens and before you know it, you've learned to live with it without really loving the space you are in.
A small fix might be the right choice, or you might need a bigger solution: Renovate the old and tired rooms to revitalize them and make them a joy to spend time in. By improving the experience of the rooms in your home, you improve your emotional well being. The space you live in should be a space you look forward to spending time in. Here are five ways to turn tired, outdated space into a habitat where you love to live.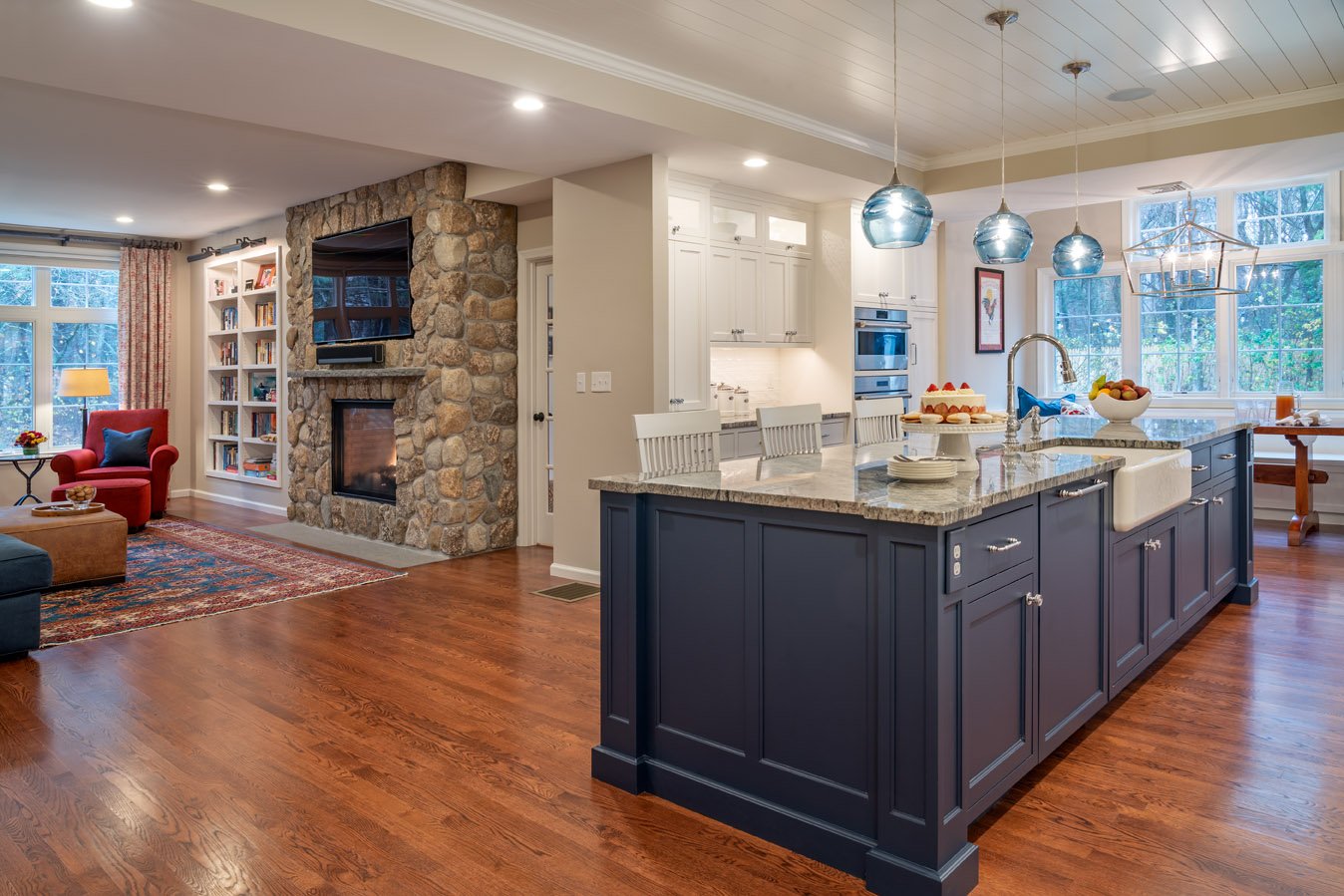 1. A fresh coat of paint
One easy way to update tired rooms is to paint them. New England homes of a certain age have a lot of stained wood trim and flooring. It might be time for a change of pace there. Paint on the walls or trim chosen by someone else long ago may not reflect the taste and style of anyone in your home. Stained cabinets in the kitchen, bathrooms, and elsewhere can be just too much stained wood. All of the above can be made new again with fresh paint. A light bright crisp color on multiple surfaces can make the room feel new.
Yet, choosing the right paint color can be tricky. The choices are very nearly limitless. Find inspiration from paint suppliers like Benjamin Moore and Sherwin Williams. Understand the psychology of color to create the mood you are looking for in a given room. When you know what you are looking for, new paint colors can go a long way in updating your rooms.
2. Update trim work and built-ins
Hot, humid New England summers are no friend to old, stained woodwork. It gets yellowed and tacky to the touch. And if trim is painted, sometimes the shade of blue or dusty rose that was popular years ago has not aged well.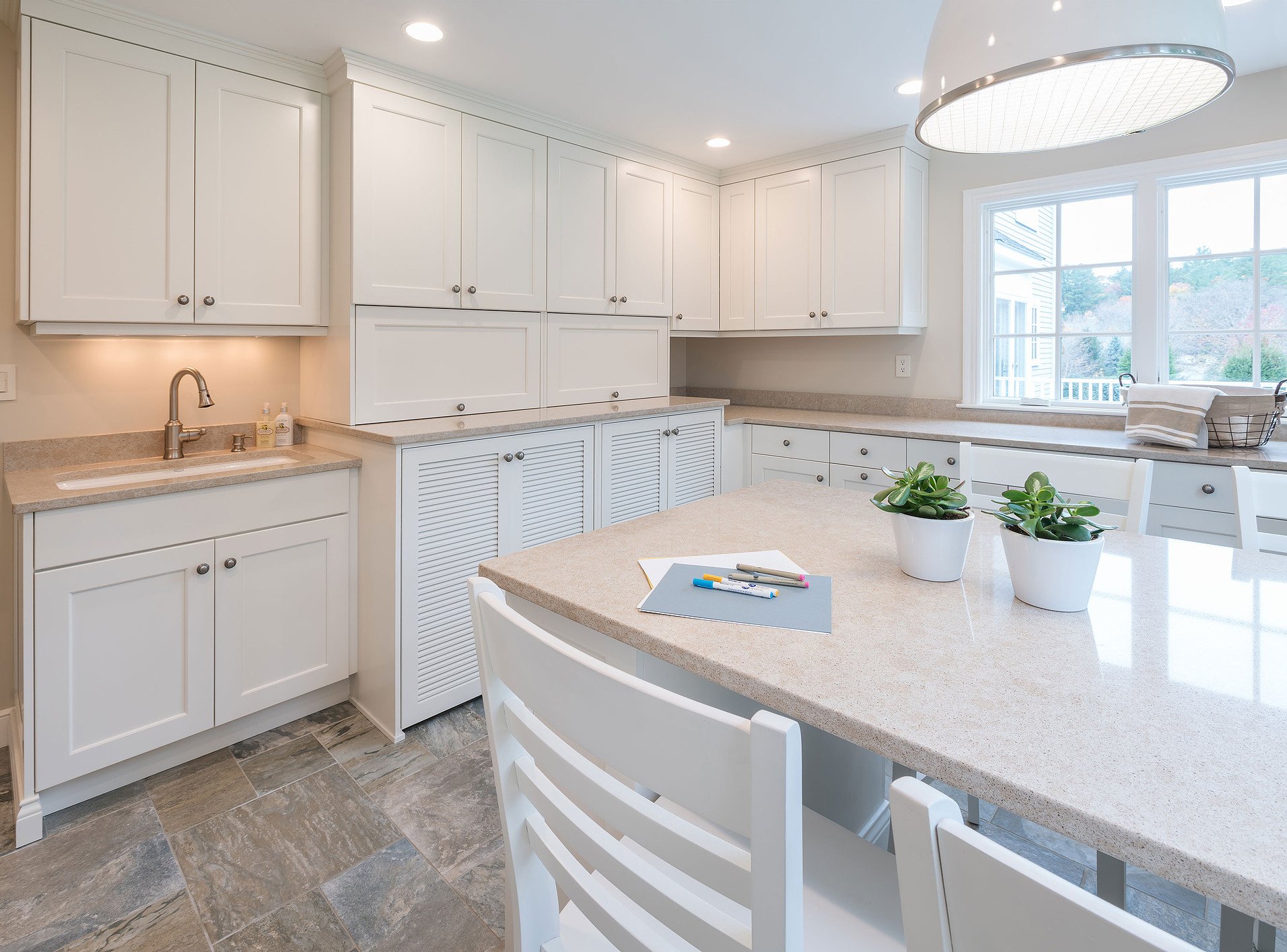 Maybe it's a matter of addition or subtraction. It could be time to add crown molding in the living/dining area. Or get rid of the crown molding that never quite met at the right angle in the corners.
Older homes often have corner cabinets built into a living or dining room. Removing under-used cabinets can add space for other uses. Or it might be time to install a wains panel on the bottom of the wall with either paint or wallpaper above it, giving a new look to a dining or bathroom. It may seem like a little thing, but refreshed trim work can make a big impact on the look and feel of a room.
3. Switch up the furnishings
Maybe none of this is the fault of the room itself. A new couch, accent table, or set of matching tables (instead of the stuff you inherited from your parents and just never got rid of) can do wonders to make a space feel updated and your own style. Do not underestimate the power of pops of color and your own personal style represented in the items that fill your home.
4. Does this spark joy?
Another potential problem: clutter. It might not be the design of the home, flow between rooms, or the style of the furniture that is the problem. Your rooms just might have too much stuff. Decluttering and then rearranging whatever makes the cut can go a long way in livening up a room. One of the most therapeutic you can do is to rent a dumpster and throw the old stuff away and replace only what is essential.
5. Time to remodel
If the flow, function, and aesthetics of a space, or multiple adjoining spaces, just doesn't work, it may be time for a renovation. For instance, if you've moved into a home and the primary suite has a bathroom from the 1950s, complete with green tile and robin's egg blue bathtub. Your eyes hurt just thinking about it! Or maybe the bathroom has a massive soaker tub from the nineties that takes up space and does not get much use.
The problem may be downstairs, in the tiny kitchen tucked in the back of the house, not to mention the lack of flow from the kitchen to other common spaces. The point is, sometimes there's not enough paint and rearranging to make any of these spaces work for you. That's when it's time to remodel.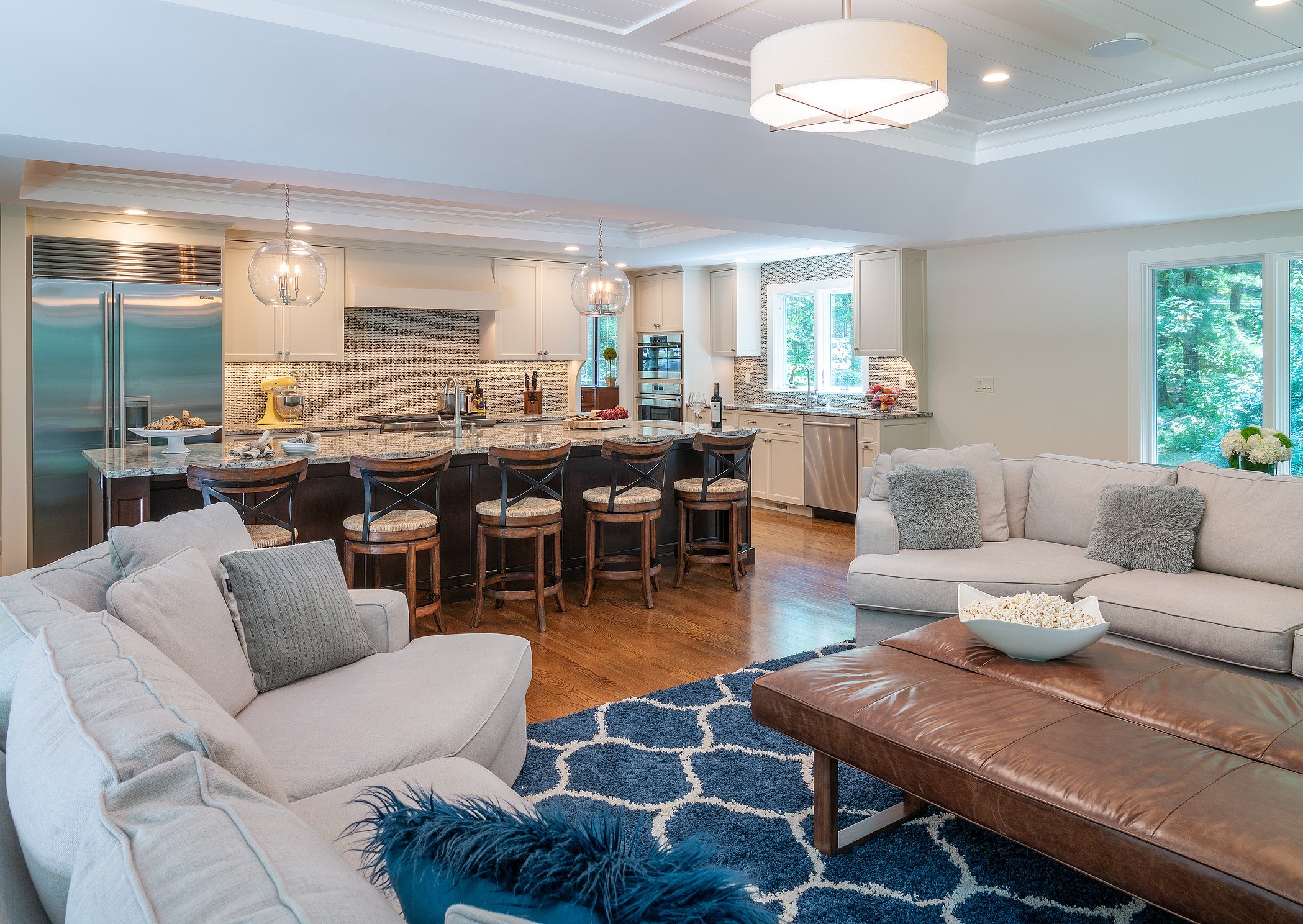 Renovating tired spaces can be truly transformative. While it represents a larger commitment than new paint and furniture, the results will be more dramatic. In effect, you are taking all four of the prior, smaller steps to declutter, update furniture, and improve the functionality to get the most out of the spaces in your home.
Deciding which step to take
Sometimes little things can go a long way to improving your home. If a few tweaks can make the space more updated and functional, that is great. But depending on the outcome you are looking for, a full remodel may be the best choice. For a fuller, longer lasting result remodeling will bring outdated, tired spaces in your home back to life.
To learn more about the home renovation process and how revitalizing old and tired rooms can make a real impact on your life, please read our eBook, The Homeowner's Guide to Creating the Dream Home You Love. And if you are ready to speak about your next renovation, please schedule a home renovation discovery session.