One of the most popular home renovation questions we get asked all the time here at Mitchell Construction Group is "What home improvement will have the greatest impact on us?" The honest answer is "That depends on you."
By that we mean the project that will provide the greatest impact will be the one that offers the greatest improvement in your quality of life. If you're a young and growing family, then it might be a new or enlarged family room that provides more play room and relaxation space. If your household has one or more working professionals who find themselves working more at home, then it might be a dedicated workspace or separate home office. If you're retiring and planning on staying right where you are, then it might be a change in floor plans that enables you to age more easily in your home, with fewer or no stairs, more accessible facilities, or whatever else is necessary to make your daily life easier and more pleasant.
In short, whatever will significantly improve your quality of life and make your home more efficient and enjoyable for you and your family is the best renovation idea for you.
Nevertheless, there are some basic and highly-popular home improvement and renovation projects at each stage of living that many families and individuals consider at some point. With that in mind, let's take a closer look at the various stages of life in a typical home and some improvements that can be made to enhance them: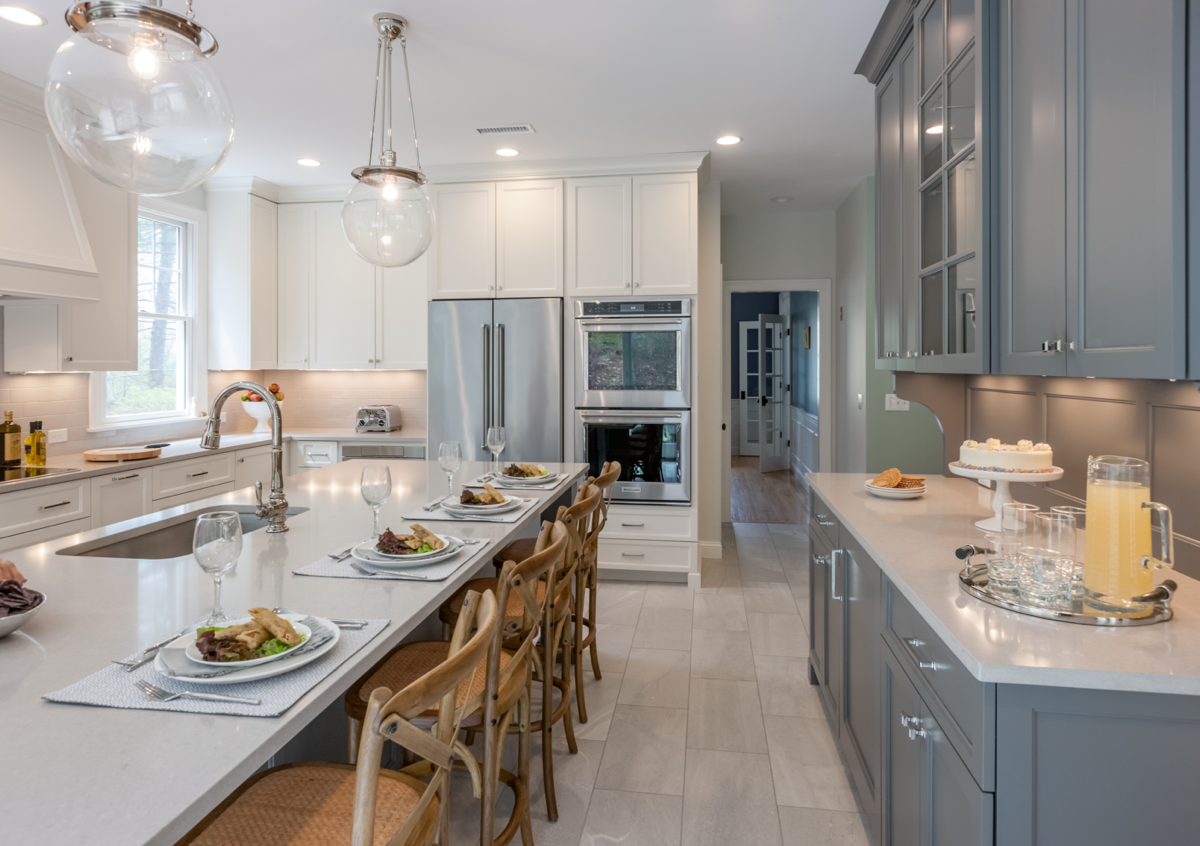 Stage 1: The young and growing family
There is no question that as your family grows, your need for space and flexibility grows along with it. If you're currently living in a single-floor house and have a strong desire to stay there, one of the best improvements you can make is to add a second floor. A second-story addition enables you to build a master bedroom suite as well as additional bedrooms upstairs and turn the newly-available space downstairs into a new or enlarged family room.
You can also remodel the kitchen to add more efficient storage, create more efficient space, or enlarge it to provide more dining and socializing room – after all, what family or group of friends doesn't like to gather in the kitchen for snacks, drinks, and chatter while meals are being prepped? To keep all the dirt and mud out of your new kitchen, a mudroom is a highly-effective and convenient solution that adds space for that growing collection of outerwear, boots, shoes, sports gear and other clutter that often ends up piled up by the back door.
Stage 2: The older home syndrome
Now that you've been in your house for some period of time issues are beginning to pop up that raise a fundamental first question: "Do we stay or do we go?" This question comes up because of two main concerns – does this house provide the functional and/or aesthetic value we're looking for?"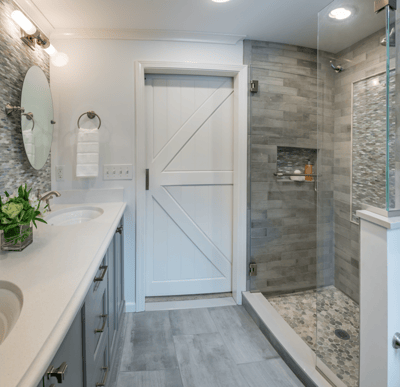 Perhaps there are some deferred maintenance issues that are becoming increasingly pressing – there's a new roof or siding in your near future, for example. The kitchen or bathrooms are outdated and need work. Or maybe it's a lack of relaxation and entertainment functionality – you'd like a better deck, a patio, or even a pool.
The concept of "universal design" is growing in popularity because appropriate, flexible planning and design offers benefits for everyone and can be especially attractive for multigenerational households with a wide range of needs. Open floor plans can accommodate everyone from small children to young adults to handicapped seniors. Versatile, open spaces can be created from smaller rooms to blend functionality and enable furnishings to be moved around easily as needed.
Basements present all kinds of opportunities for home improvement. Put in that game room the kids have been asking for. How about a wet bar for entertaining adults? Many basements are ideal for creating dedicated homework or office work space out of the way of main floor traffic and distractions.
Often the best strategy – especially if you like where you are – is to make improvements to your existing home. It already has the advantage of being in a place you like, with people you know. If the community offers most, if not all, of the things you need and like, then adding quality-of-life value to your existing home makes all the sense in the world. You already have a pretty good thing, now you have the opportunity to make it even better.
Stage 3: Anticipating aging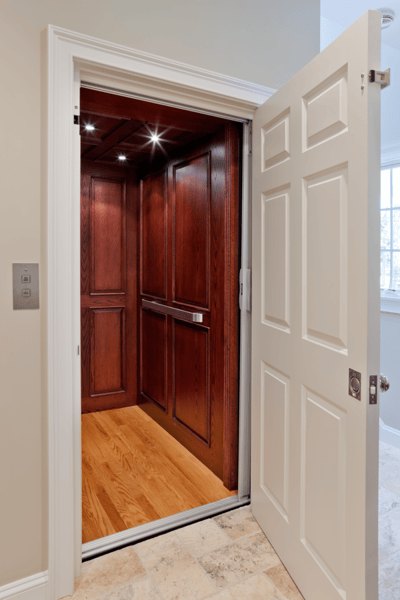 Let's face it – nobody wants to be forced out of their home because of age, infirmity, or lack of functionality. We'd all love to stay in our homes if we could – or at least as long as possible. One way to do that is to make improvements to your house that anticipate aging and provide functional convenience that enhance your daily living.
For example, laundry facilities are often located in the basement or some other out-of-the-way place because that's not a problem for a young adult who can easily lug a laundry basket. But as we age, that gets harder and harder to do, so a good idea is to locate a laundry room on the same floor as most of the daily living activities to eliminate a lot of stair-climbing.
A master bedroom suite with a bathroom on the first floor is another great solution for seniors who find stairs increasingly challenging. If that's not possible, even an elevator could be a cost-efficient solution if it keeps you in your home – they're not just for the wealthy. When you consider the cost of moving into a senior-living facility, even some major home improvements like these can be very cost-efficient alternatives.
Your home is what you make it.
Your home is the center of your family life and anything you do to it to improve interaction and enjoyment has a significant impact on quality-of-life, which compounds each and every day you enjoy it. It's not just an investment in resale value that matters, it's the investment in you that is important. Regardless of the renovation, it is important to focus on what's important for you and not so much what is important for the next person who owns the home might want. A design/build team willing to listen carefully will be able to help you make the right home renovation project decisions to accomplish both.
To learn more about the home renovation process, please read our eBook, "The Homeowner's Guide to Creating the Dream Home You'll Love." And if you are ready to speak about your next renovation, please schedule a home renovation discovery session.