It's a familiar conversation. The kids are growing up and they don't want to share a room anymore. Plus, there is just not enough room for entertaining indoors with that cramped kitchen and small doorway to the living room. Or maybe there are parents who are ready to downsize and you need to find space for an in-law suite.
There is just not enough room in the right places in your home. It's starting to get frustrating. An addition must be the only solution, right? Not so fast. You may be thinking about an addition for any number of reasons. The rapid rise of work (and sometimes learning) from home has accentuated the need for adequate, well-designed living space. An addition may be the best option for home renovation, but there are several considerations in the decision making process.
A good home addition process will answer three important questions:
Do regulations allow for us to build an addition?
Will the added space meet our evolving needs?
And, can we afford this addition?
Will Zoning Make a Home Addition Possible?
Every township and hamlet in New England has a unique set of zoning laws. Before going too far down the road of considering an addition, it's important to know what is possible on your particular parcel of land. What are the setbacks — how much space is required between your home and the edge of the front, back, and side yards of your lot?
A related question: how much of your lot can be covered by impervious surfaces? That would include things like the existing footprint of your home and any outbuildings on the property. Will an addition add too much impervious surface according to local regulations?
A certified plot plan needs to show the setback requirements, the location of the home, the size of the lot, and in some cases a calculation called FAR (Floor Area Ratio). Certain towns will have criteria for the allowable coverage of the lot. Even if you have a one-acre lot and what seems like plenty of space for an addition, it does not mean the town will allow it without a variance.
Here in New England, we have new construction down the road from homes that are 100 or even 150+ years old. If your home is an older one, zoning and other regulations have most likely changed since it was built. Before you engage in a home addition project, it is important to know the current zoning laws. If you are looking at purchasing a home with an addition in mind, you will want to understand the town's building regulations beforehand.
Will the Additional Space Meet Your Needs?
Before drawing up those plans for a home addition, you need to determine if your budget can support it. An addition is a bigger undertaking than remodeling within the existing footprint of your home.
Additions are generally more expensive because you are adding square footage, plus all of the systems needed to support the addition. This could mean not just added plumbing or electric lines and HVAC ducts, but added electrical service or a second HVAC unit to handle the added demand. There will be excavation and added landscaping. In other words, there will be a lot going on and it all adds up quickly.
The use and resale ROI on the addition may well be worth it. But how do you determine that? Don't underestimate the quality of life improvement an addition can represent, but it all has to make sense with your current budget. The best approach to know the cost of an addition is to work with an architect-design-build company to help you address your needs and improve your quality of life while also meeting your budget.
Home Addition Examples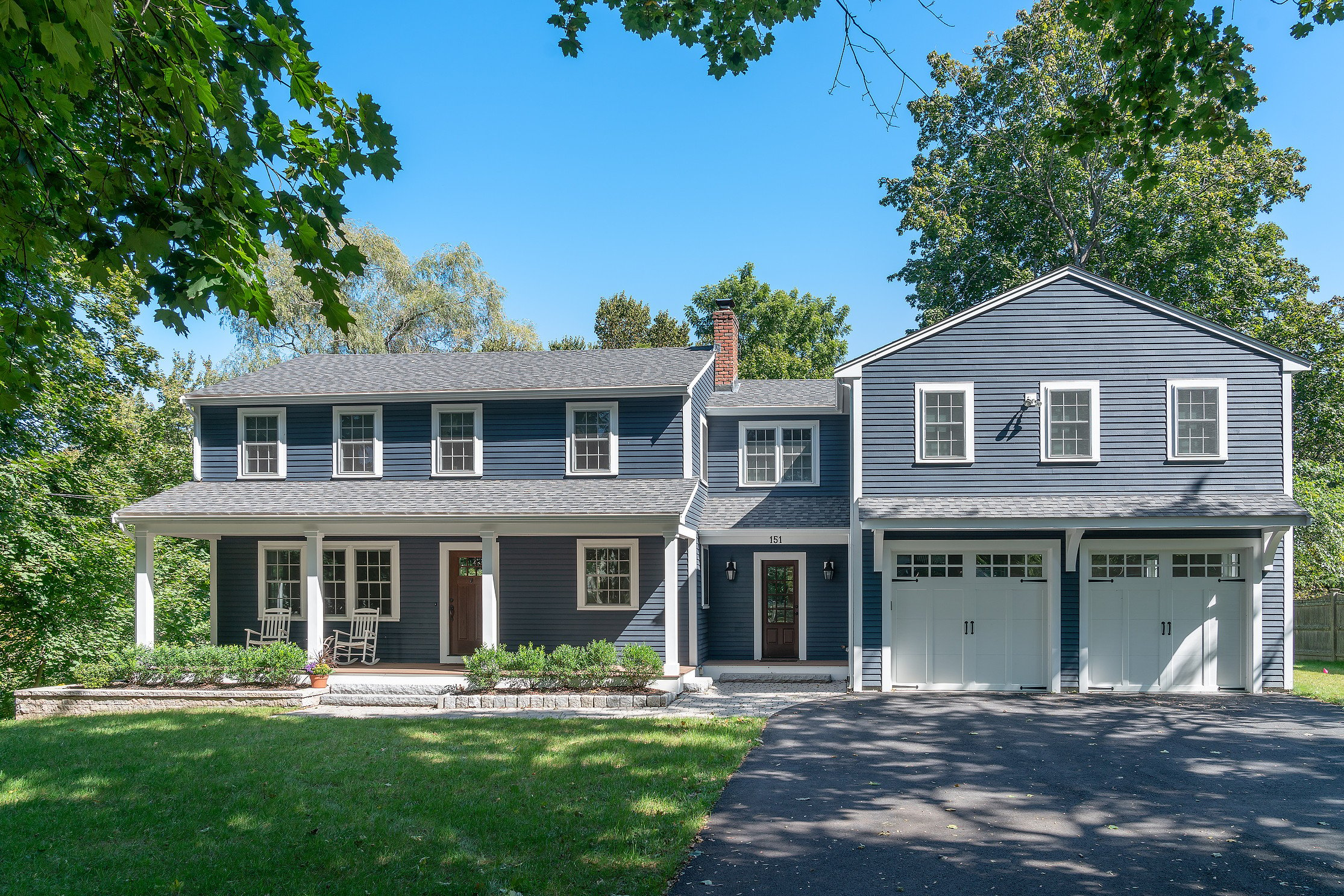 A growing family needed to add bedroom space so they added a master suite over the garage which increased the value of their home and allowed them the extra space to live in their home as the family grew.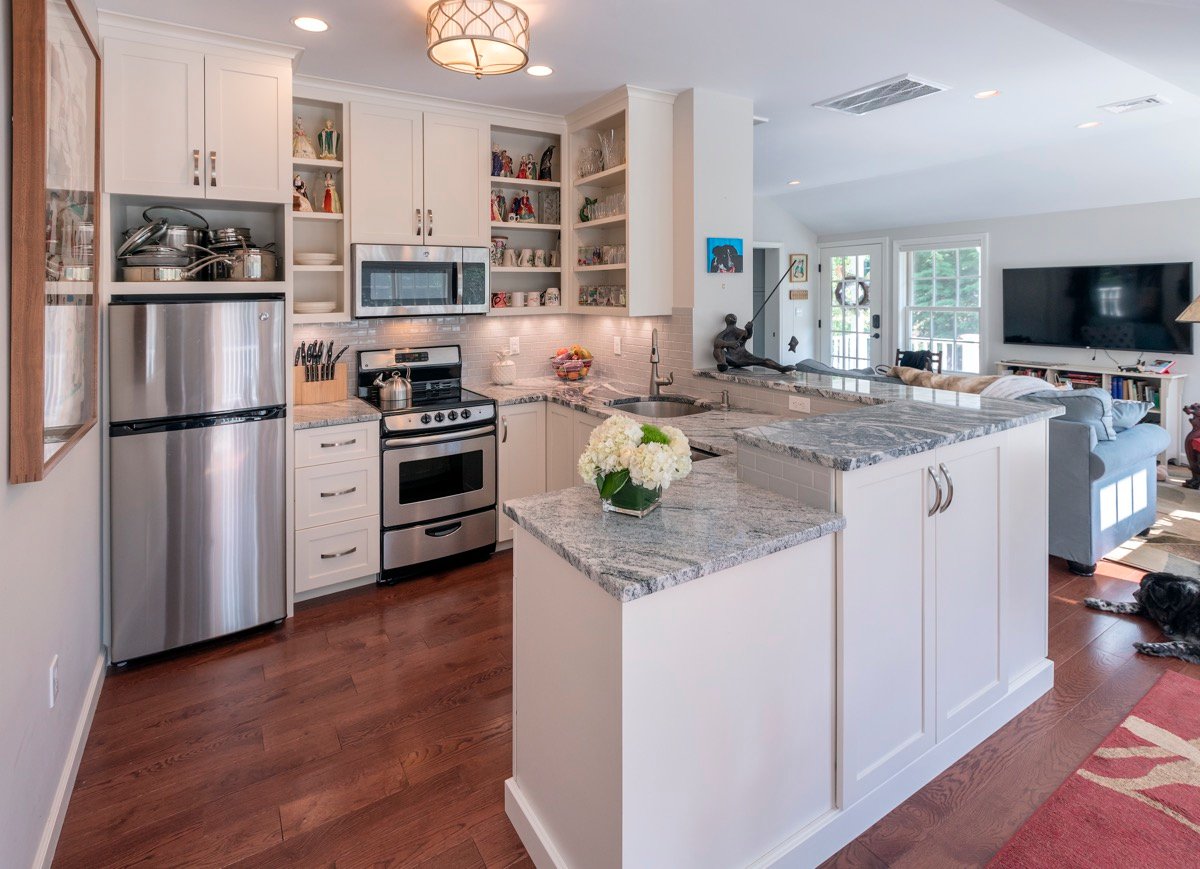 Another family's mother needed to move from her home in Wellesley. They created an in-law space (above) in the child's home and built Mom an apartment that was separate from the main home. This allowed her to age in place safely and be with her family. This is a prime example of the changing need for multi-generational living. Regulations vary from town to town, so it's important to know if this option is available.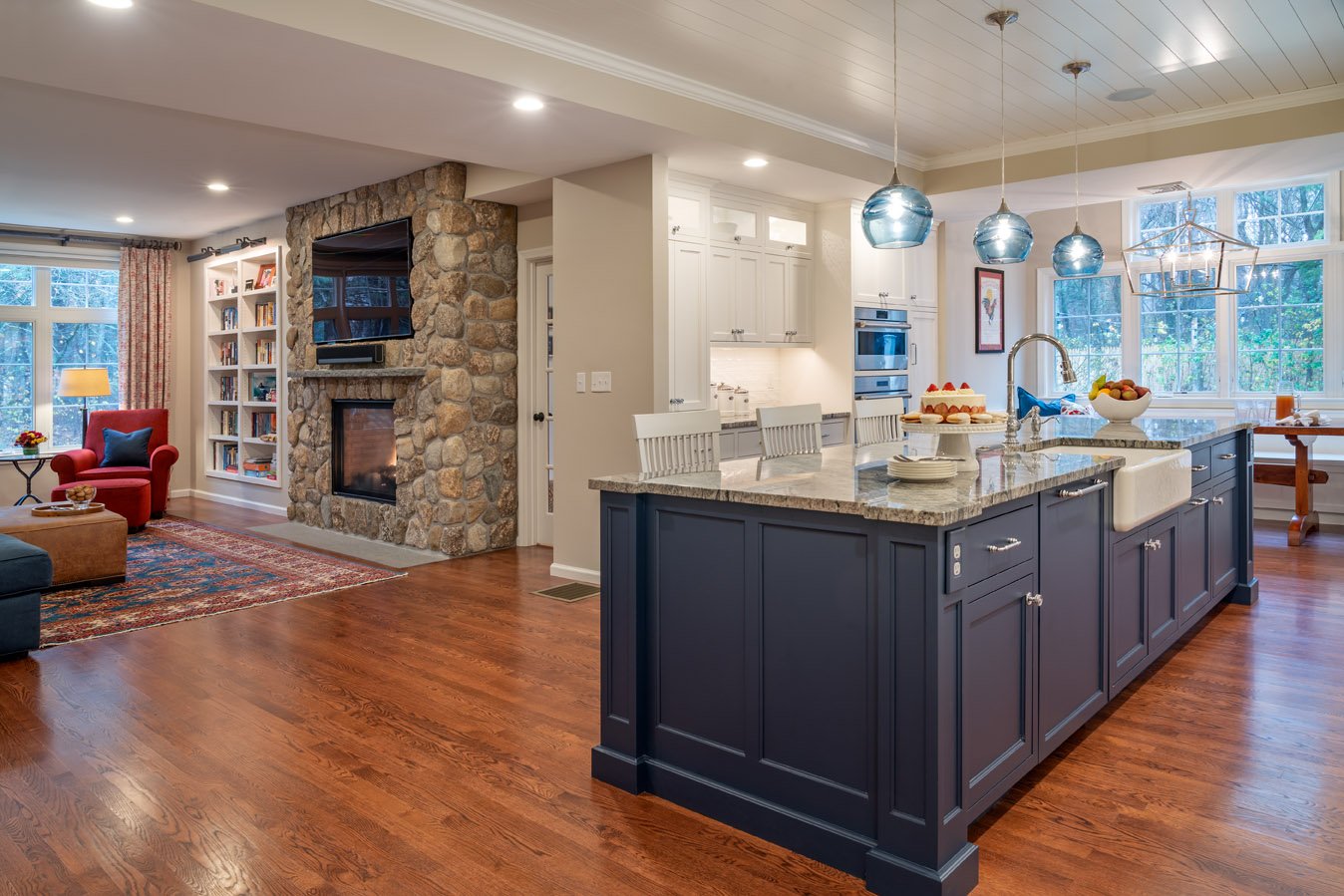 Above, the family's living space – kitchen, dining, and family room – were awkward, outdated and did not meet the family's needs. This addition allowed them to expand the space while providing them with a larger eat-in kitchen, a more welcoming family room, and entertaining space.
Knowing When an Addition Is the Best Option
Sometimes an addition is the best solution to your family's changing needs for space. But many times, you can address needs by reconfiguring the existing space of your home. The best option might become a mix of both addition and reconfiguration.
These details and decisions can be overwhelming if you don't have the building and design experience to tackle them properly. Determining if an addition is possible and the best solution, you'll want to find the right design-build partner to address these questions and help you create the home that is best for your family for the foreseeable future.
To learn more about the home renovation process, please read our eBook, "The Homeowner's Guide to Creating the Dream Home You'll Love." And if you are ready to speak about your next renovation, please schedule a home renovation discovery session.