You may see home renovation as a seasonal activity — something that's got to be done between spring and fall here in New England. The truth is, the right time to start is when you and the contractor are ready. Whatever time of year you choose to start, you'll want to make a plan. There will be financial decisions to make. You may have a sense of the scope of the project, whether it's expanding an owner's suite or a kitchen remodel and great room addition.
As the project progresses, there are always "while you are here, you might as well…" scenarios you will want to pose to the contractor. So budget for the project and contingencies.
Then there are the logistics. On a major project you might want to take a short-term rental or live in-home through the renovation process. The process should be fun but there are many factors to consider in finding the right time to start.
The best advice is to not rush into any home renovation project. A good rule of thumb is when you want your project completed, it is best to start discussions and planning with a contractor at least six months before.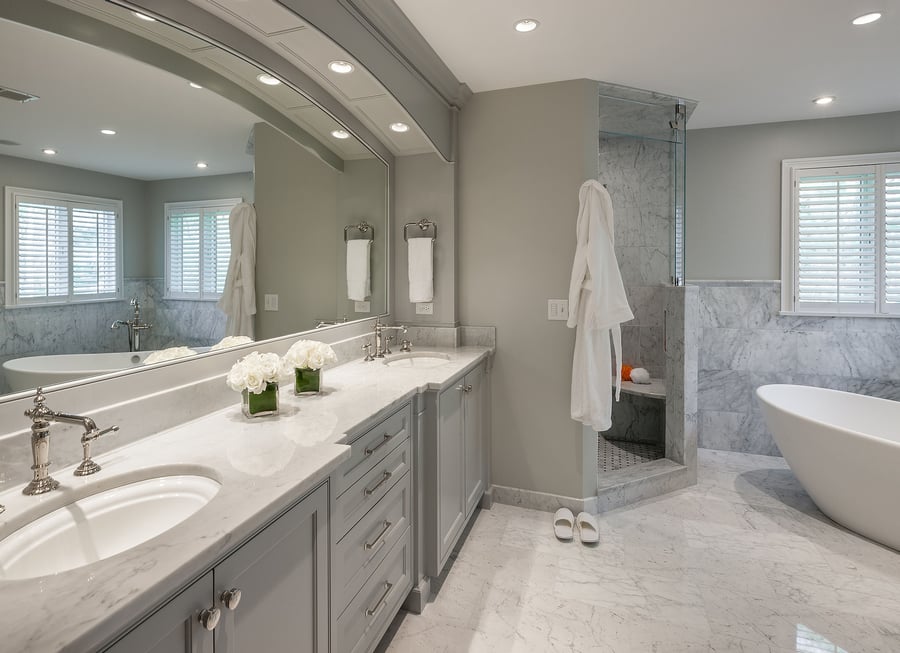 Planning for predictable results
It happens all too often. A homeowner wants to get a renovation project underway, but hasn't consulted with a design-build firm. They have a start and completion timeframe that is unrealistic.
That's why it is so important to understand the home renovation company's process and timelines to set your own expectations properly. If you are looking to start a project in the spring, don't wait until February to start contacting remodeling companies. How long will the project take to complete? You might have an expectation, but you'll want to share the scope of the project with the builder to get a sense of how long it will actually take.
Proper planning of the renovation project results in predictable results and the best timing of the project. Finding a contractor who is a good fit, and asking good questions is a crucial first step. Any home renovation is a significant investment and you deserve the best results and experience.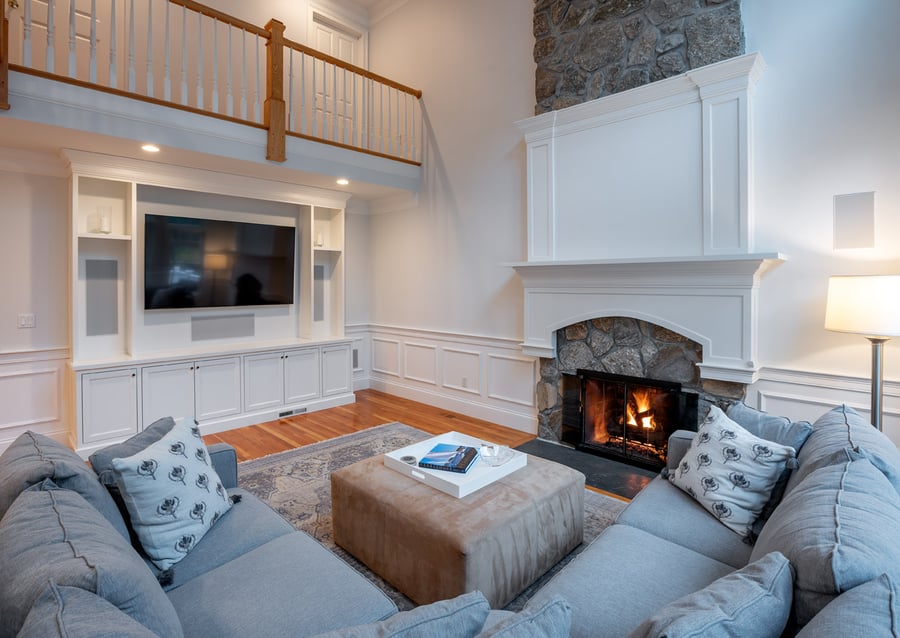 Home renovation in any season
A home renovation here in New England can happen year-round, but it is important to understand the nuances of construction in different seasons.
Construction in the Winter
Winter weather presents some challenges, but there is also plenty to do during those chilly months of the year. Generally, siding, windows, roofing, and all internal renovations can happen in the winter as shown in the image below. Of course, interior renovations are the obvious preference, but exterior work is possible as well.
What should you avoid in winter? Concrete needs temperatures above freezing, and asphalt companies shut down in November so you cannot pave a driveway. Exterior paint requires temperatures above 50 degrees for at least 48 hours. If you are building a new home, some of the utility companies will not run service to the home from the street in the winter. Here is where the planning you've done comes into play. As long as you make accommodations for these more fair-weather components of the renovation, winter is a great time to keep the process moving forward.
If you are considering a whole home renovation and have to move out during construction anyway, why not let construction occur through the winter so the project is complete by summer so you can enjoy your new home with your family? Winter in New England is the perfect time to renovate vacation homes so they are completed by Memorial Day. And if you are renovating for resale, winter is the perfect time to make your home ready for the spring housing market.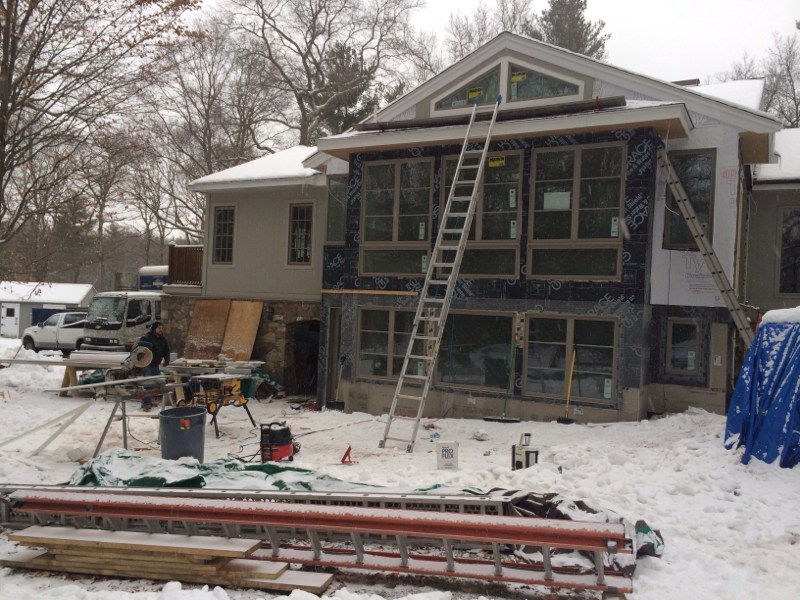 Construction in the Spring
If you can plan ahead wisely, this is a good time to get work done so it is ready for the summer. Spring is a busy time for homeowners and construction companies alike. Children are finishing school and you are planning for that summer vacation. For lengthy projects that will likely be completed for the school year in the fall, the spring season is the ideal time to start construction. And while New England springs are notoriously wet and muddy, construction can continue through those minor inconveniences.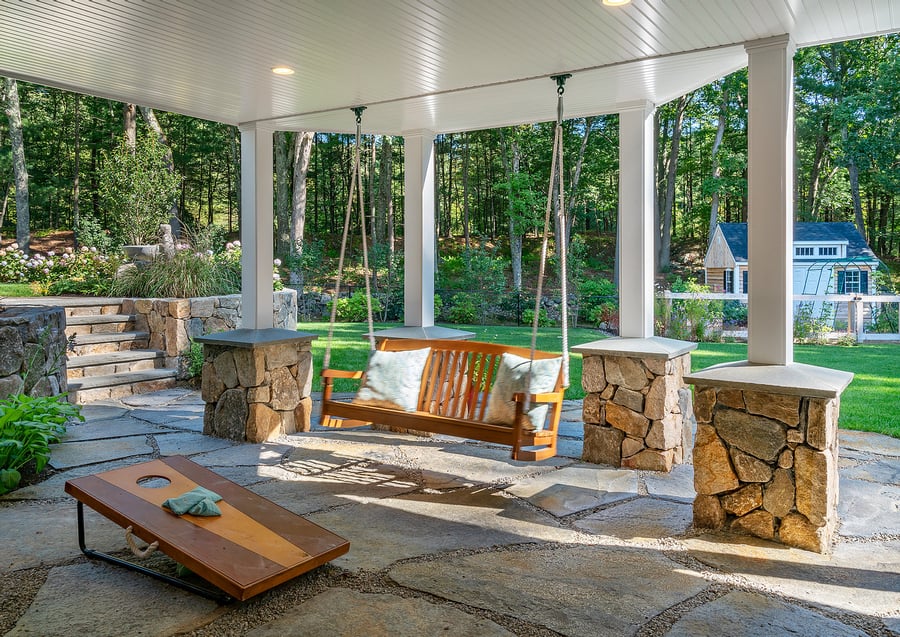 Construction in the Summer
Summertime and the livin' is easy, as the song goes. There are definitely fewer logistical complications in summer construction. If you have a vacation home, you can plan to settle in there during renovation of your primary residence. Or if you plan to live on site through construction, cooking outdoors makes especially a kitchen renovation less challenging.
Aside from heat, there are fewer weather constraints in the summer months. One additional planning consideration for summer is to determine if the construction will require the air conditioning to be turned off. Those "hazy, hot, and humid" forecasts are not going to stop just for your renovation.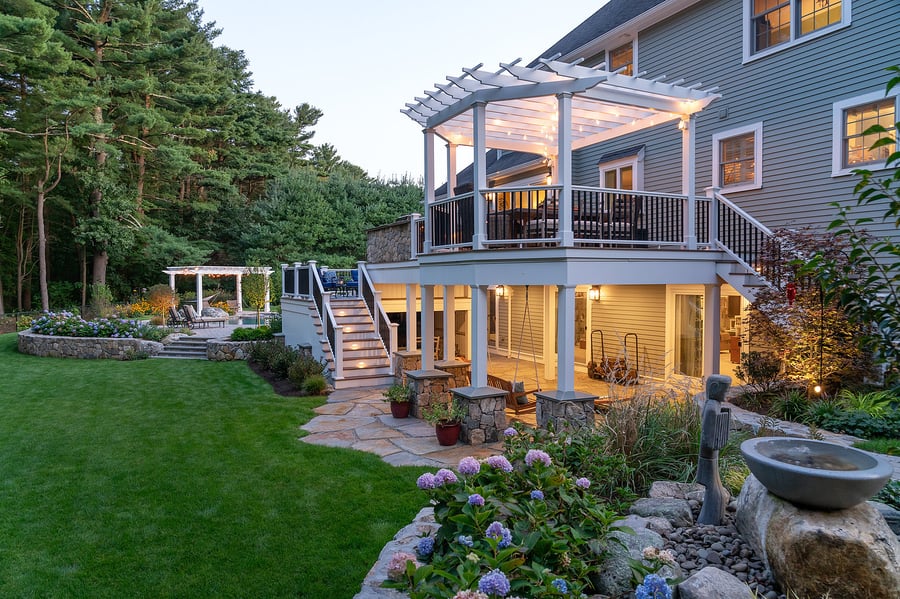 Construction in the Fall
This is the time to take care of remodeling components that must be avoided in the winter. Have paving and concrete work done during this season, along with exterior painting. If possible, get siding and windows done during the fall. It's better to have the home "buttoned up" and weather proofed so you can focus mainly on interior renovation in the winter.
Getting Financial Timing Right
A home renovation is a large investment. Due diligence should be done so you have a trusted design-build team to work with. Ask questions about the estimating process, timeline, and planning so you have a good understanding of the costs. You should be able to get a fixed price quote from a reputable renovation company. Settle on a budget you are comfortable with and find out as much as possible about what is and is not included in the budget proposed.
Home renovation and construction can occur any time of the year in every season so long as you follow good planning and make well thought-out preparations. Expand your ideas about when construction can occur and you will find the right timing for your family and the design-build company you entrust with the process.
To learn more about the home renovation process, please read our eBook, "The Homeowner's Guide to Creating the Dream Home You'll Love." And if you are ready to speak about your next renovation, please schedule a home renovation discovery session.