When you are considering a home renovation project, you may be thinking about negative experiences you, a friend, or family member have had in the past. You have heard the horror stories or experienced them first hand. Often, these horror stories could be avoided with a commitment to communication and a focus on the customer's needs.
What you definitely do not want at the end of this project: a job that cost more than expected and took much longer to complete. The financial and emotional toll can be devastating. It leaves you hesitant to move forward with a renovation, imagining something that starts off as an exciting adventure and turns into a house of horrors.
The antidote to this home renovation fever dream is to work with a design/build company with a proven and predictable method and long track record of success. You want to know from the beginning your home renovation partner has your best interest in mind with processes in place to ensure an exceptional outcome.
What is Customer Experience?
Too often, we understand customer experience by its negative expression; not being able to reach a human to resolve a problem, feeling invisible in a face-to-face setting where you are ready to make a buying decision. Or, on the other hand, feeling ambushed by pushy salespeople who see you as a commission and not a person.
How refreshing it is when you walk into a retail space, are acknowledged, and politely engaged and told to please not hesitate to ask questions. When you ask questions, the person in the store, on the phone, or in the online chat, is a real person with actual answers, not someone who wants to be somewhere else, or a bot who doesn't really understand what you are asking.
Customer experience at its best is to feel seen and heard, but not overwhelmed, from the first time you search the company online until the purchase is made or the project is completed and exceeds your expectations..
Foundation of How to Create a Good Customer Experience
When looking for a home renovation partner, your experience as a customer is especially important. These are people who will literally be in your home for weeks or months at a time. You expect the results–a beautiful and functional space in your home–to last for years to come.
But feeling good about the experience from start to finish doesn't just happen. Here are a few of the non-negotiable elements we feel make for a good home renovation: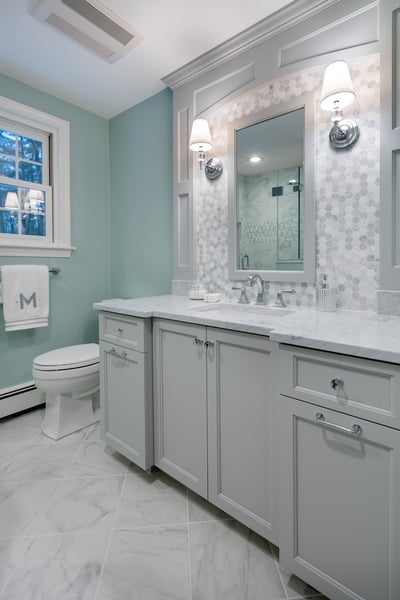 Customer First in Word and Deed - We never forget that you are inviting us into your home. While there will always be a level of disruption involved in a home remodeling project, a customer first approach means we do everything we can to keep disruption to a minimum and make the process as smooth as possible. How do we make that happen? Read on…
Setting Clear Expectations - So much of customer experience comes down to communication. We work to be transparent and establish clear expectations about things like budget and timeline. You will have a primary contact in the project manager, but we make sure that everyone on our team can answer your questions or quickly find the answer for you. At the end of the project, we want clear expectations and communication to result in delivering on the finished product you have been dreaming about.
Active Listening - Your initial contact with us might be to say, "I need a new kitchen." Our job is to listen and ask the right questions about what is missing from your current kitchen and what you wish for in the new kitchen. Active listening helps us get it right, and helps you get the most out of your home renovation project.
Culture and Values - When interacting with a contractor or design/build firm, the culture and values of that company become clear fairly quickly. The goal for us is that you would experience the values of honesty and respect from your first encounter to the last.
Process and Systems - Good communication needs to be backed up with results. Having good processes and systems in place ensures there is predictability in the renovation experience. A renovation can move along with proven and predictable, tried and true methods combined with a desire to continuously improve based on communication and feedback. Companies without processes in place may not be able to repeat success. We want processes in place so that when you share your positive experience, people you refer to us have the same positive experience.
What Your Home Renovation Partner Can Do to Ensure a Great Customer Experience
First Impressions - You likely don't have a lot of time and patience to wait for a good second impression after a bad first experience. Our name for the person who takes the initial call from customers is literally "first impressions coordinator." That first impression sets the tone for the whole home renovation process.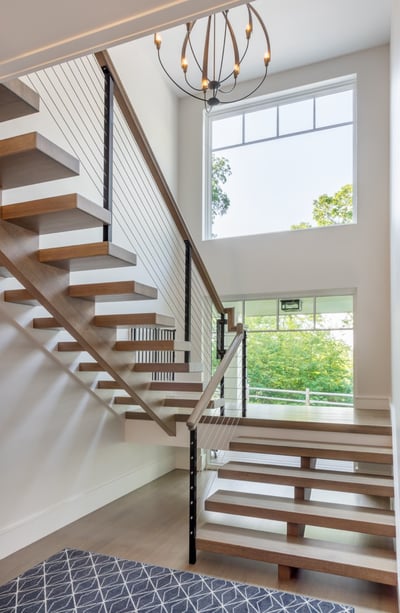 Importance of Design - Your building project is not only to get walls and a roof built, but to have a space that is enjoyable to be in and fits your lifestyle and aesthetic. When we first started, design was not part of what we offered. That meant customers had to work with someone else to choose and purchase finish materials. This created communication breakdowns and bottlenecks in getting materials on site when needed. Having design and build in one company means a seamless experience in creating the space you want, having it built correctly and in a timely manner.
The Value of a Production Team - Choosing your remodeling partner and finalizing design choices is just the beginning. It's not just that we have a production team with a project manager as your primary point of contact. The project manager leads the production team and you as the client in weekly update meetings. Some homeowners are initially skeptical about having weekly meetings but later say it was critical to the overall experience. These production meetings build on the initial trust you place in us. It is a scheduled opportunity to ask questions, address concerns, and learn details about progress to this point.
The production team includes the project manager as well as other team members and sub contractors. Our team members go through rigorous training, and contractors are thoroughly vetted and people we have worked with and have built trust with.
Review Satisfaction From Beginning to End - As we are progressing through a project, we use a client centric feedback form. What does that mean? The form is not generic, but tailored to the criteria most important to you and your remodeling project. We use this feedback to measure how we are delivering against expectations. We don't want to learn about problems or missed opportunities at the end of the project, but be able to exceed expectations throughout.
Knowing the Value of Customer Experience in Home Renovation
Being customer-centric is the only way I want to run my business, but having data to back up that conviction is always welcome. I recently came across an article in Forbes that provides stat after stat supporting the value of customer experience for any business. Here are just a few of them, and how they relate to what you should expect from your home remodeling partner.
Customer experience impacts loyalty.

The correlation is close to 100%. Fully 96% of customers say customer service is important in their choice of loyalty to a brand. Especially in the business of home design and renovation, to thrive, we need to make sure our clients are thriving during and after our work with them. This is a big investment in time and dollars for you. The end result should be something you are proud to show your friends and family. We know we are doing our jobs right when people return to us for the next project or refer their friends and family to us.
Employee experience impacts customer experience.

When employees are engaged and happy, you as a customer will sense that. Companies with engaged employees outperform the competition by 147%. When you have a good customer experience your employees are happier because their experience mirrors the customer experience. The culture in the workplace run with integrity and care will have employees that reflect that culture–and you will feel it as a client in every interaction.
The data on customer feedback speaks even louder.

77% of consumers view brands more favorably if they seek out and apply customer feedback. For us, we take this process very seriously. It is the bedrock of continuous improvement as we strive for excellence. When we hear from customers–what went right and what went wrong–it gives us the ability to make the changes necessary to make the experience even better the next time.
Choose a Renovation Partner Who Understands Customer Experience From Every Angle
Homeowners should work with a company that is doing everything possible to turn them into raving fans. The communication, systems, and processes are built to give you an experience you will rave about.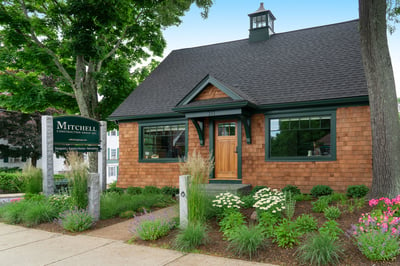 This experience should be the norm, not the exception. You've decided you want to improve your home and commit to invest the time and money to do so. When the process is finished, you are looking forward to inviting friends and family over for a big celebration in this new space. You are looking forward to the improved quality of life represented by this transformation in your home.
Getting there from that first idea is not automatic. That's why you want to find a design/build firm who will treat your project as unique and treat you with honesty and courtesy from start to finish. This is why customer experience is so important in the home renovation process.
To learn more about the home renovation process and how the customer experience is the center of it, please read our eBook, "The Homeowner's Guide to Creating the Dream Home You'll Love." And if you are ready to speak about your next renovation, please schedule a home renovation discovery session.