You've decided you are overdue for a significant renovation of your home. The immediate question: How will we finance the project? What kind of construction loan for home renovation should you choose? Your mind may go straight to a home equity line of credit (HELOC), which is certainly an option, but there are better fits for some major types of renovation.
By learning from local home loan experts, you can understand various loan instruments and may be able to tackle a more significant renovation than you first imagined. We've been working with local banks for years because they offer so many excellent options and have people who know their stuff and can help customers find the best financing for their situation. Let's dive into some of the options and tips we have discovered over the years.
Renovation Loan Options
Here is a quick overview of your options, followed by a deeper dive into the most mysterious of the four for most homeowners, the construction-to-permanent loan.
Home equity line of credit (HELOC) — This type of lending is based on the current value of your home, minus the debt you have on that home. Your mortgage lender offers a HELOC based on the loan-to-value ratio.
Construction to permanent — Such a loan is based on the future value of your home, allowing you to borrow above the current value of your home.
Self-finance — You can always use your cash reserves to pay for the home renovation without taking a loan.
State-subsidized loans — Mass Save offers loans for energy-efficiency improvements like insulation and heating upgrades.
Loans for Home Renovation When Not Adding Square Footage
You've decided on a renovation without an addition so that no square footage will be added to your home's footprint. A HELOC may be the best choice if you are doing maintenance and upgrades but not putting in an addition.
A HELOC might be used to update the exterior with new siding, windows, and a standing seam roof. It will look beautiful, increase energy efficiency, and keep your home safe from the elements for years to come. You can even use Mass Save for some of the energy efficiency improvements.
We would call this a maintenance renovation. You are not adding bedrooms or bathrooms or overall square footage. From a financial perspective, understand that this type of renovation will have less of an impact on appraised value. A renovation that does not add bedrooms, bathrooms, or square footage may not significantly increase the appraised value.
What about a new kitchen? Won't that raise the appraised value? No. There is a difference between marketability and appraised value. A livable home needs a kitchen. A new kitchen does not significantly change the value of the house. New bedrooms, bathrooms, and overall square footage change the home's value. A new kitchen or refurbished bathroom changes the home's marketability but does not measurably increase the home's value. This is the time to use a HELOC or self-finance with your cash reserves.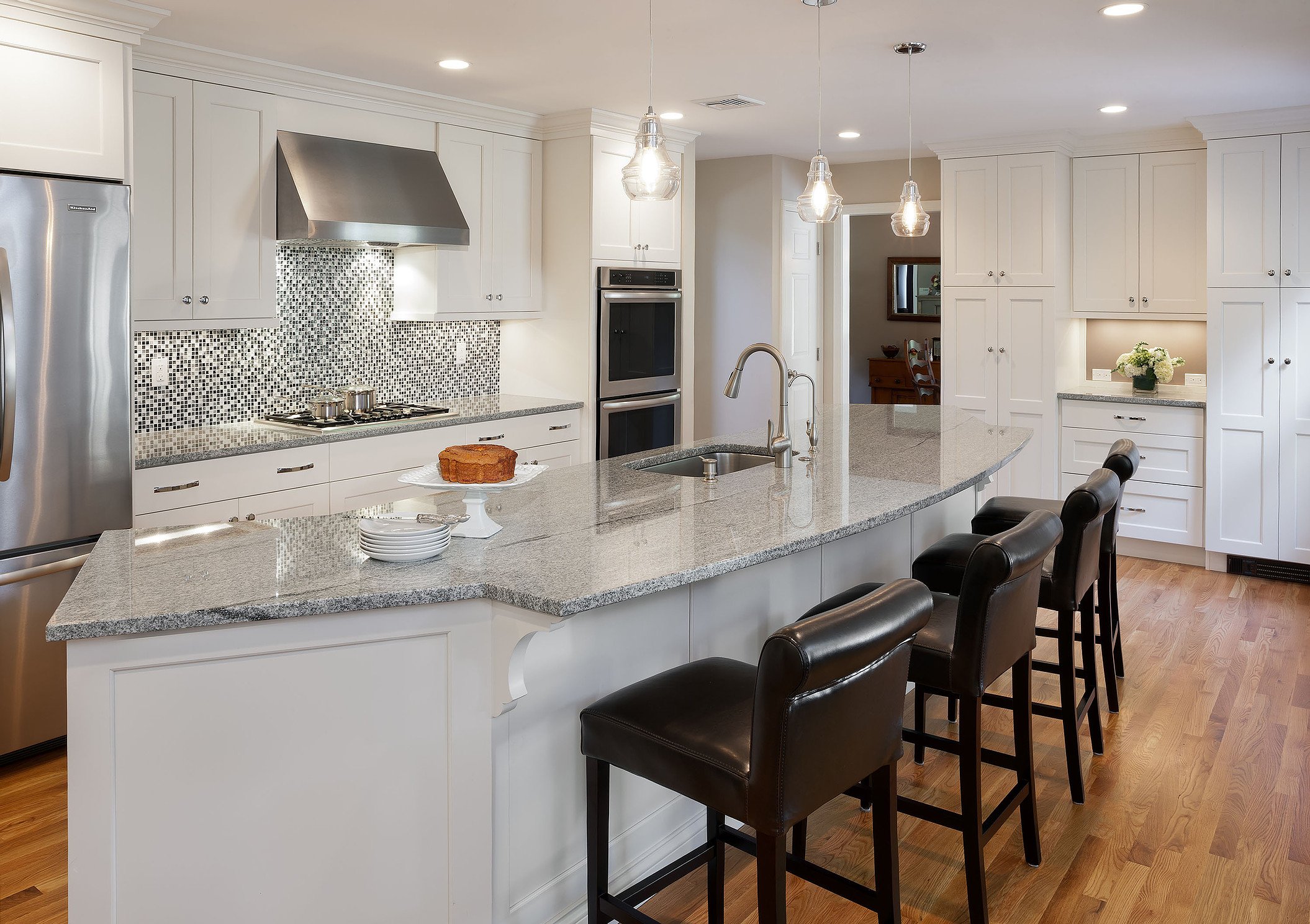 Let's say your home has an appraised value of $1 million. Most lines of credit will allow you to borrow up to 80% of the loan to value. If you own the home outright, a $1 million home could net you a renovation budget of $800,000. If you have $700,000 left to pay, the HELOC will be for 80% of the $300,000 in equity, so around $240,400. Just remember that what you spend on new siding, a roof, and windows — or even a kitchen — will not increase the value of the home by that same dollar amount.
Loans for Home Renovations When Adding Square Footage
It could be that refurbishing your home's existing footprint will not solve the lack of space you are contending with in your home. When adding square footage, the best lending choice will be a construction to permanent loan. This will provide funds for the construction phase and then convert to a traditional mortgage when the construction is completed. Let's look at what a construction-to-permanent loan would look like on a home currently valued at $1 million.
You've decided to add some significant square footage. You work with a builder on plans that will add value to your home, making its future value worth $2 million with a loan well under $2 million. How will all of this work?
Construction Loan Basics
The power of a construction loan is that it gives you access to the future value of the home. Adding valuable real estate to your home in the form of added square footage gives you access to more funds and a higher potential return on your investment.
How to Secure a Construction-to-Permanent Loan
You will need to do some homework to qualify for a construction loan. You can't just go to the bank with a price range you'd like to have for the project and come home with a loan in place.
To gain the lender's confidence, you need more than the dollar amount you have estimated for the project. You need to have the plans, specifications, and a budget from the builder. The bank will want you to have a detailed budget because things like cabinets and other materials and finishes can vary in price depending on the level of quality and availability.
To continue with our example of a home currently valued at $1 million, let's say you owe $700,000 on your current mortgage. You work with a builder to develop a detailed $900,000 budget for the home renovation. Your new total debt will be $1.6 million, but you have added an appraised value to the home of $2 million. Under this valuation, the bank could finance up to 100% of the construction budget, where the industry standard is around 70%.
How the Money Flows with a Construction-to-Permanent Loan
On day one, you finance the construction loan and pay off the current mortgage. This type of loan is not a second mortgage because it replaces the existing mortgage with a new loan. The new loan has a starting balance of the existing mortgage plus the budget for the remodeling project.
Payouts in the construction phase are based on milestones. As each project phase is completed, the bank will inspect that phase, then release the money to pay for the work. If the first milestone was framing in the amount of $100,000, the bank inspects and then provides the homeowner with the $100,000, increasing the mortgage by $100,000.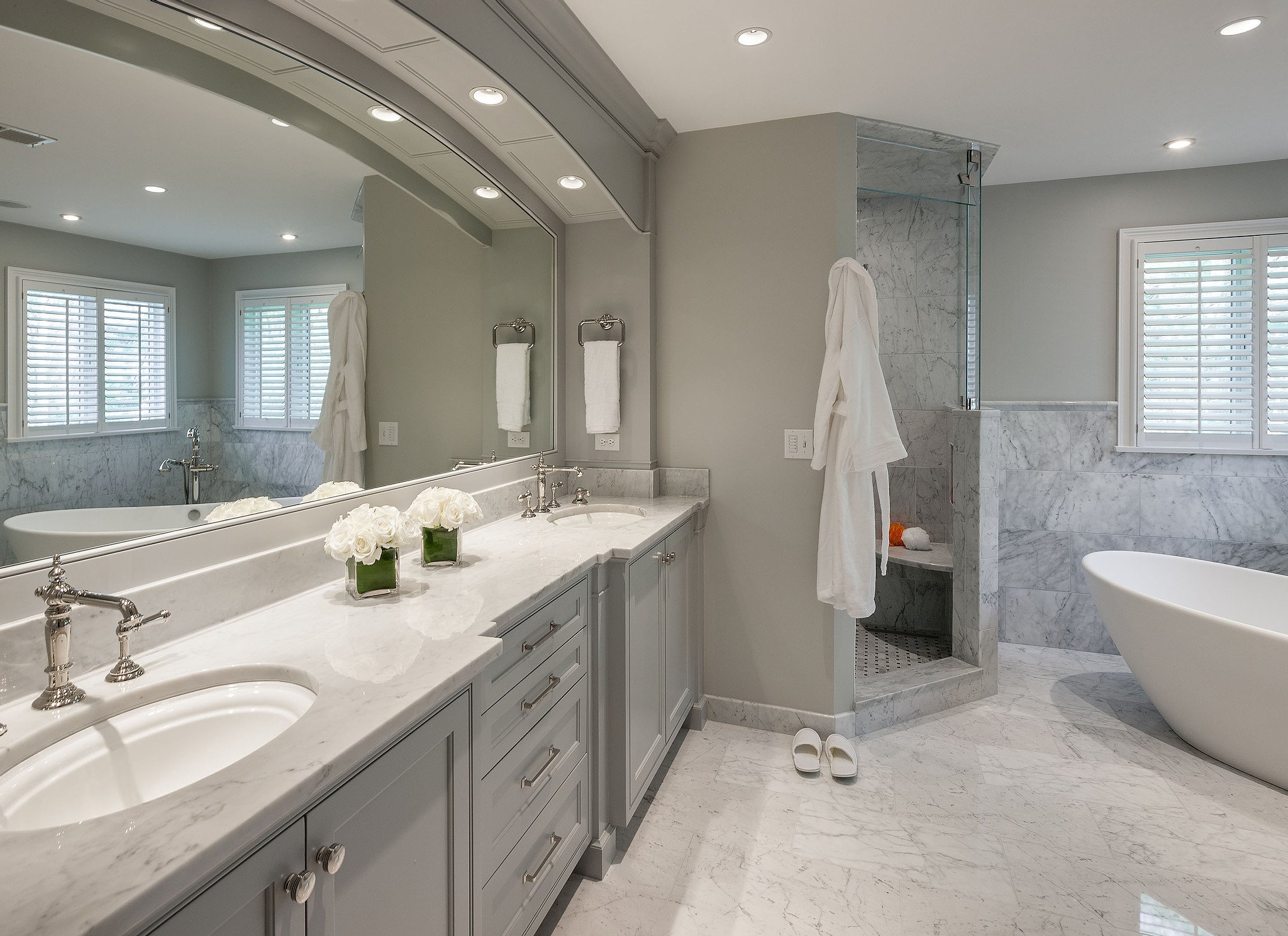 The builder will likely need pre-payment for some aspects of the work. You will need up-front money available to cover these expenses until the bank reimburses you after the milestone is completed and funds for that phase are disbursed.
The monthly loan is interest-only during construction. When the renovation is complete, the loan converts to a traditional mortgage. The loan duration will be based on the bank policy, in most cases 29 years. Now you have a conventional mortgage on a home worth $2 million with a traditional loan valued at $1.6 million.
Of course, the rules for construction-to-permanent loans vary by bank, and we have used the example from our understanding and dealings with Needham Bank. If you choose to take this approach, please meet with your banker and understand their requirements and process.
Finding the Right Partner for Construction and Lending
A HELOC offers you more flexibility — it is a loan based on the equity in your home. You can pay for home improvements or use it for whatever you want.
A construction-to-permanent loan requires a bit more due diligence. You want a bank that will offer the best construction loan rates and a builder who will provide a budget that only changes if you change the scope of work.
The bank will establish the budget amount based on the appraisal. If you decide to put in change orders that increase the budget, you will need to cover those outside the loan. For example, if you change from standard paint to gold leaf in the primary bedroom, that cost would be yours to cover.
This is why a real dollar budget is so important. You want to work with a builder who is not "guesstimating" or basing work on a time and materials formula. Often the appraiser will help identify gaps between a stated budget and the plans and specifications of the renovation. However, understand that the bank does not get in between the builder and you as the customer. As with any legal agreement, have your renovation contract reviewed by your attorney.
Understanding a construction to permanent loan allows you to take on a larger project because of the way it is structured, based on the future value you are adding to the project. Working with a trusted lender and building partner makes all the difference.
To learn more about the home renovation process and how the customer experience is the center of it, please read our ebook, The Homeowner's Guide to Creating the Dream Home You'll Love. And if you're ready to speak about your next renovation, please schedule a home renovation discovery session.