The pandemic has created a home remodeling and renovation boom that has many contractors struggling to keep up with demand. As a result, some are rushing through the planning and estimating stages, cranking out quotes in their trucks based on brief conversations with homeowners. This is never a good idea.
Detailed planning is absolutely vital for accurately estimating any home renovation project. Without proper planning, your project, in all likelihood, will be based on best-guesses and luck. Do you really want to trust your home to that? Imagine starting out on a major family vacation using a "we'll figure it out as we go along" strategy. How do you think that will turn out?
By investing time and effort in detailed pre-project planning the savvy homeowner minimizes risk while maximizing reward. You'll be able to have confidence in the information contained in their comprehensive project plan because you're working with a contractor who values proper, detailed planning and the peace-of-mind it generates.
How to get a home renovation estimate you can trust
One major mistake we see on a regular basis is the misplaced confidence a homeowner has in what looks like a detailed design drawing they receive along with a quote. They're assuming that, because they're looking at "plans," the number they got is an accurate estimate. And they would be wrong.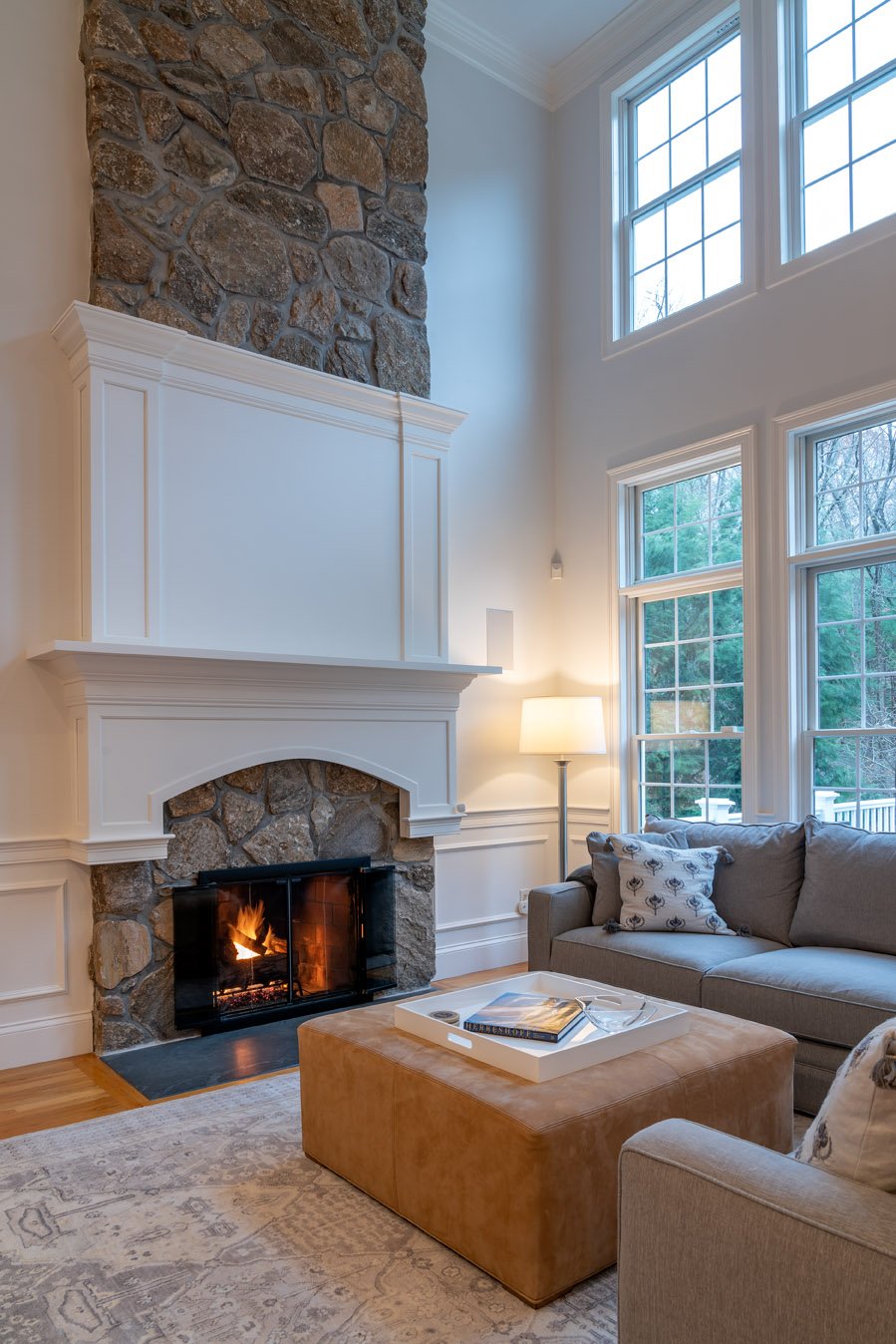 Often, that "quote" is based on a number of assumptions the contractor is making – that he'll need a certain amount of labor from craftspeople who may or may not be available, that he can obtain certain materials when the time comes to purchase them, and that everything will go smoothly. Experience tells us that nothing ever goes as planned. Especially if there is not an actual, detailed plan.
Planning is not just generating a set of drawings and assuming that they can be implemented. Real planning involves producing an accurate design as well as planning the project management, mobilization, and implementation needed to ensure project success. Everything from mechanical, electrical, and structural elements to the finishing touches such as cabinet hardware, paint, tile, carpeting, and more. Cost estimates based on a drawing and some basic assumptions about what it will take to execute it are often wildly inaccurate – something the homeowner discovers only after the project has been started. A detailed, comprehensive plan that takes into account every stage and element of the project, including design, labor, materials, permitting and approvals, is the only way a truly accurate estimate can be produced.
Providing information and understanding
Perhaps the most valuable aspect of detailed pre-project planning – besides its ability to generate an accurate estimate – is the understanding it can provide the homeowner. A detailed plan eliminates surprises and enables you to do your own planning around the various stages of your renovation so that you can minimize adverse impacts on your daily life. A detailed timeline and schedule that's included in a proper plan can help you determine when you'll need to vacate your home as certain tasks are being completed – such as demolition or painting and staining – that can generate harmful dust and fumes.
The importance of a detailed home renovation time frame and schedule
All of the effort that goes into producing a detailed pre-project plan does more than just help the contractor provide an accurate quote. It also enables them to provide a realistic, reasonable timeframe for when all the work will be completed.
Here at the Mitchell Construction Group, we like to produce a daily written schedule for all of our home renovation projects. This includes every element of the planned work, driven by the time it will take to receive the most hard-to-get items. This enables us to schedule tasks around the longest delivery times to minimize any delays and keep the project on track.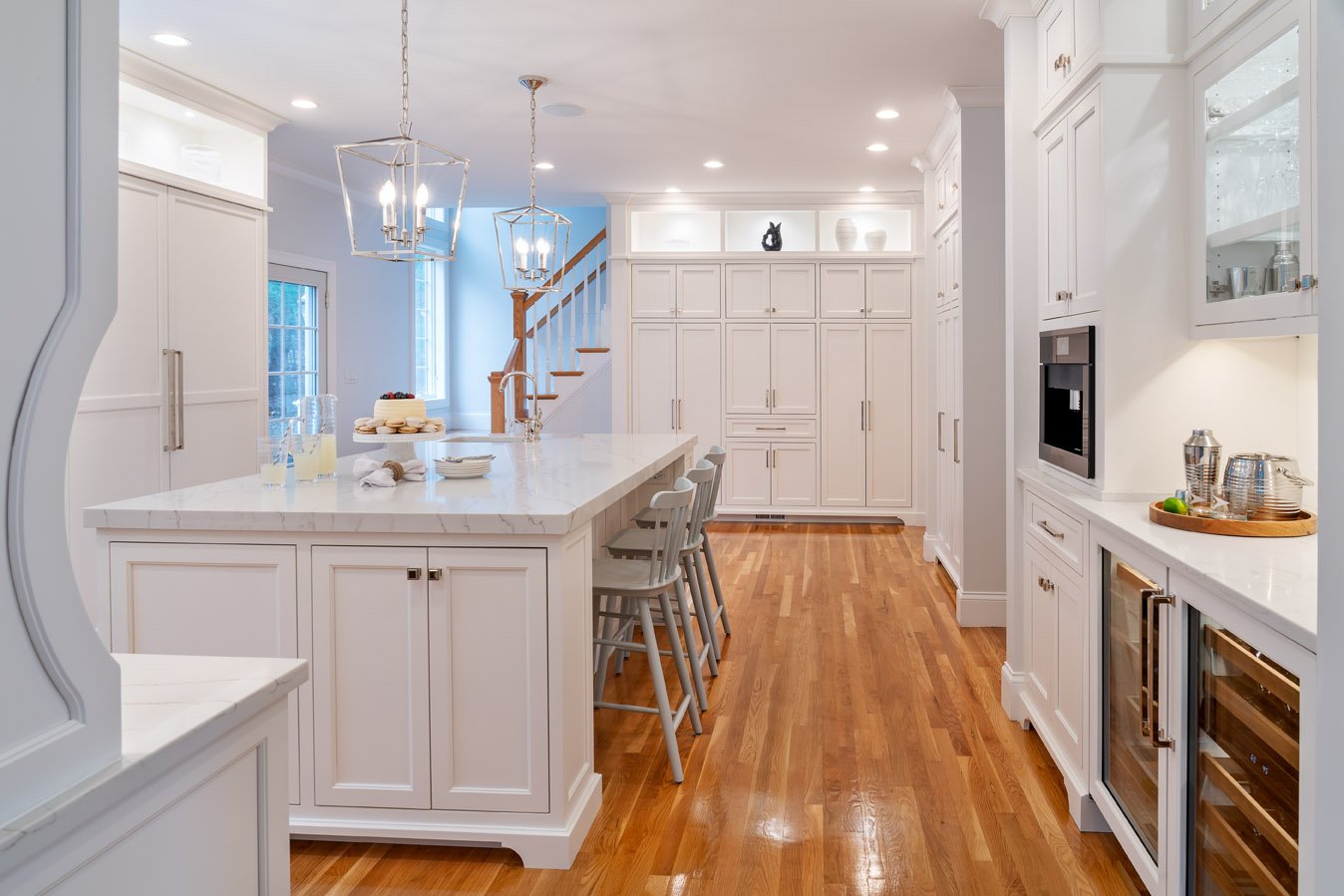 When contractors fail to take long delivery times into account, projects often end up stalled while they wait for materials to show up. Not receiving a delivery-based schedule of work should be a red flag to you, the homeowner, because that signals an increased chance of delays and cost overruns as the contractor struggles to find work-arounds and proposes potentially expensive alternatives to avoid lengthy delays.
The goal of every home renovation project plan should be to meet or exceed homeowner expectations
We believe it is imperative for us, as a reputable design/build firm, to plan the timing of all subcontractors, material deliveries, and regulatory inspections to ensure that delays are minimized, or even better, eliminated. Our mission is to achieve success and client delight with every project.
When we plan appropriately, it means that everyone working on the project performs more efficiently, producing optimal results. The devil is always in the details, to paraphrase an old saying, and that is especially true when we're involved in a renovation project with lots of moving parts, including our own employees, skilled subcontractors and outside craftspeople, vendors and suppliers, municipal inspectors, and all the other people necessary to complete a successful project.
Factoring in the fun in home renovation projects
Home renovation projects – especially poorly planned ones – can be stressful. It can be easy to lose sight of why you had the desire to renovate in the first place. As experienced builders, we understand this. We've been the second or even third contractor for several clients after their projects spiraled down into heartache and disappointment as their builders failed to produce results, never mind joy.
Most homeowners start a renovation project with excitement and anticipation. The idea of improving their home in a meaningful and useful way has them eager to get started and see positive results. They're excited about seeing their dreams become reality.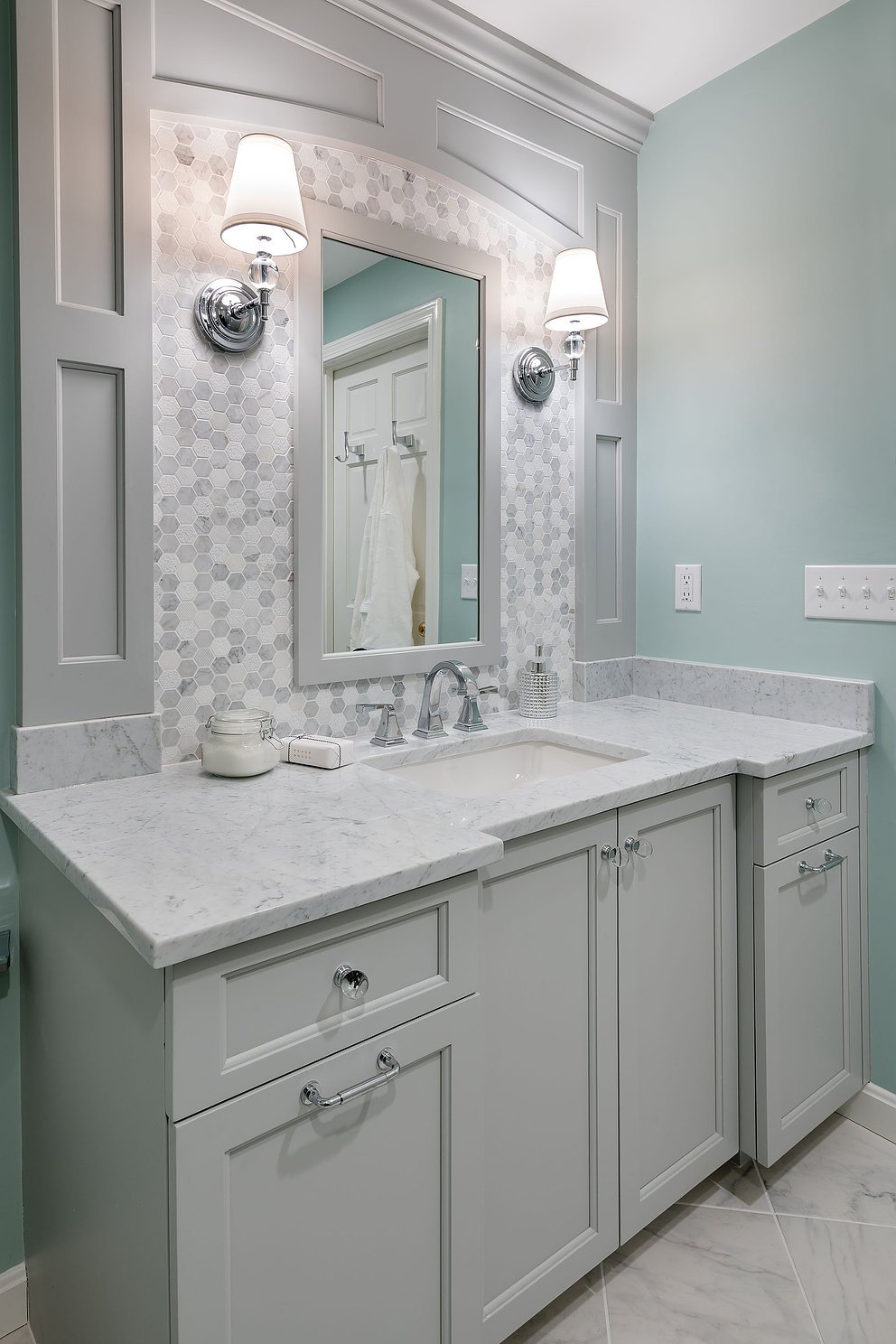 We view the planning process as an opportunity to nurture our clients' excitement. By presenting you with detailed drawings and the opportunity to choose from a variety of quality products, finishes, and materials, we're deliberately factoring in the fun. We want you to enjoy the process of considering all the elements that will contribute to making your dream come true. We want you to experience the joy of looking at a color, texture, or design detail and saying, "Ooh, I really like this!"
Our experts can take the stress out of choosing products and materials by focusing your options on the best and most appropriate choices for your specific preferences and budget. No endless agonizing over what to pick, only to find your choice out-of-stock or out-of-range for your budget. The shopping part of your project should be fun – and will be, with the right guidance from our experts.
Proper planning: The secret to home renovation success
A successful home renovation project doesn't start with a back-of-an-envelope estimate. It takes detailed, thoughtful planning of every stage, with nothing left to chance or luck. Proper planning is the only way you can get to an accurate, reasonable estimate for your project. There is no other way.
With the right amount of time and effort invested in planning, you can rest assured that the valuable information it generates is trustworthy, doable, and capable of producing a successful renovation project that will continue to delight you and your family long after it's completed.
To learn more about the home renovation process, please read our eBook, "The Homeowner's Guide to Creating the Dream Home You'll Love." And if you are ready to speak about your next renovation, please schedule a home renovation discovery session.