One of the first questions we get as a home renovation contractor is "How long will this project take?" Any reputable, experienced contractor could immediately reply, "As long as it takes to do the job properly," but that's not the answer clients are looking for. They deserve an accurate, honest answer based on the specifics of their particular project (and we'll get into some general time frames for the most popular projects in just a moment).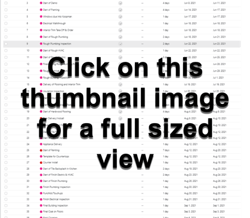 In order to provide that answer – and for a homeowner to be confident in it -- it's important to first know the necessary steps of a home renovation project. Collectively, the time each step realistically takes add up to a comprehensive timeline for any renovation project. Knowing this, the homeowner can develop realistic expectations about the duration of their project and better manage their daily life while the project is underway.
See an example of a portion of the steps for one project by clicking the thumbnail image to the right. We have removed details to keep the actual project anonymous.
"When do you think this home renovation will be done?"
Chances are, you've probably heard tales of renovation woes from someone you know, most of which involve the length of time the project took, which is typically 50 percent longer than the contractor's original estimate. This is often the result of poor planning, such as the contractor not ordering all the materials at the beginning of the project; for example, not having cabinets purchased at the start of a kitchen renovation. This may also be a result of poor expectation setting where a contractor answers the questions prematurely without knowing the full detail of the scope of work.
A good contractor pays attention to details and takes the time to "plan their work and work their plan," as the old saying goes. There is a logical order to each step that, when followed, takes into account every aspect of the renovation project and the actions required for successful completion.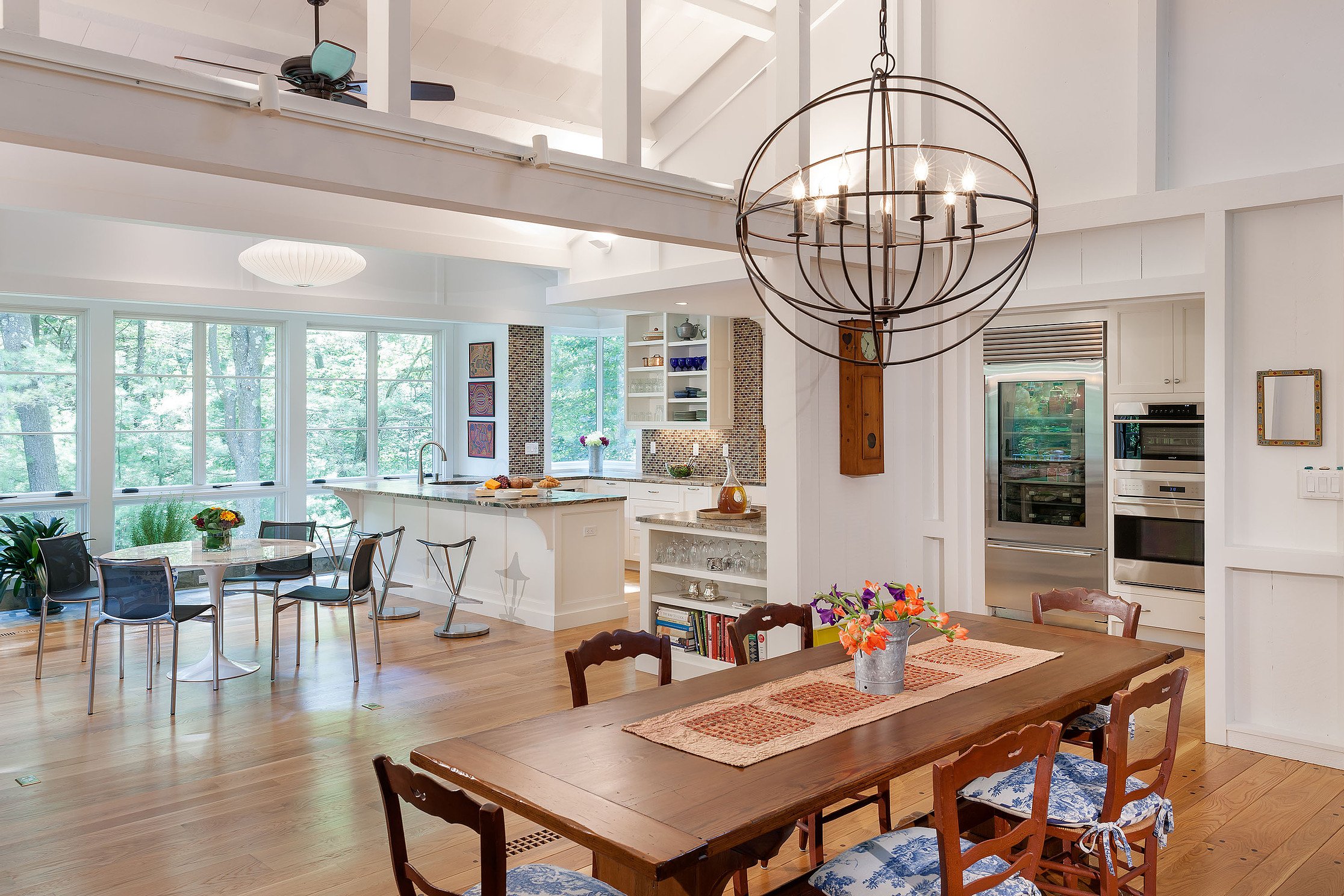 The phases of a home renovation project
Every home renovation project requires that the following steps, or phases, be completed to ensure that the project is delivered on time and on budget, without major mishaps:
Preliminary planning: This includes conceptual design, pricing, and researching the required permits. This phase answers such major questions as "What will it look like?", "How much will it cost?", and "How long will it take to build?" Completing this step to ensure accurate pricing can typically take up to two months. This phase consists of schematic drawings, preliminary shopping for finish materials (cabinets, counters, etc.), a comprehensive subcontractor walkthrough with accurate pricing, and involvement from a production team to ensure the feasibility of the build.
Design development: The preliminary designing done in phase one may yield several conceptual designs to help focus the homeowner's preferences. This phase concentrates efforts on a single, preferred plan so that construction documentation can begin, and the homeowner can start selecting materials. This phase, which can take one to two months, begins project mobilization, and includes the gathering of labor and material resources and appropriate permit application submissions. This phase has a higher involvement from the homeowner and the goal is to narrow down the focus to one scope and final budget. The importance of this phase is that it sets us up for success with our timeline and project budget. By knowing all the details, we can accurately schedule the project, determine an appropriate start time, pre-order materials and secure the subcontractor labor we need for the job to complete on time.
Permitting: This phase includes the time from initial application submission to the time the permits are received and typically takes about a month. Of course, if there are any issues that need to be resolved such as zoning, historical, or environmental concerns, it can take longer. Every town is different; in some cases the permit application can be reviewed and approved in a week. That being said, the importance of having accurate and detailed plans goes a long way with the town building commissioner and will lead to a more efficient permitting process.
If the homeowners need to secure a construction loan, that can add five to six weeks to this phase because many banks require final construction plans for approval. Home equity loans don't have these requirements.
Construction: Once permitting is completed construction can begin. The time frame depends on the type, size, and scope of the project (see below). Your specific timeline will be based on the plan your contractor provides you at the beginning of the project.

P

ost-production walk-through: Once construction is completed the builder and the homeowner walk through the home to ensure completion and sign off when the project is determined to be 100% complete. A reputable contractor will check back a year after completion, or earlier if issues arise, to ensure the renovation meets expectations and quality standards.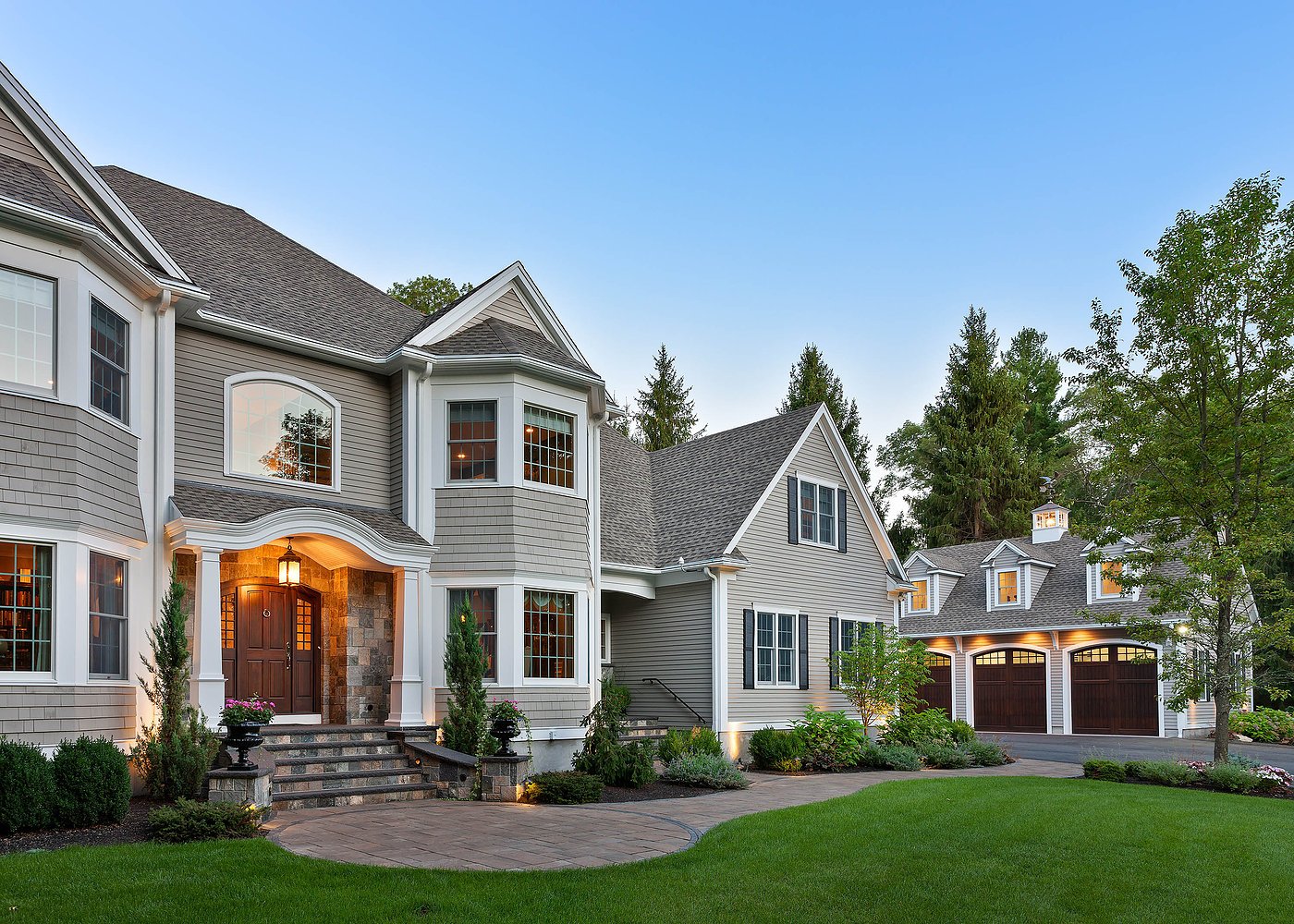 Typical home renovation project durations
While it can be dangerous to generalize how long it takes to complete a home renovation project, the most popular ones typically take a certain ballpark amount of time. All the estimates provided here are based on the timeline from the day construction begins to the day the final cleaners leave your home. Remember, the phases we discussed above prior to the start of construction will typically add on approximately three more months to the times below:
Factors that can affect a renovation project timeline
It should come as no surprise that there are lots of factors and mitigating circumstances that can affect how quickly a remodeling project gets done. There are many human, material, and environmental elements that can cause delays such as weather, availability of materials and labor, and indecision.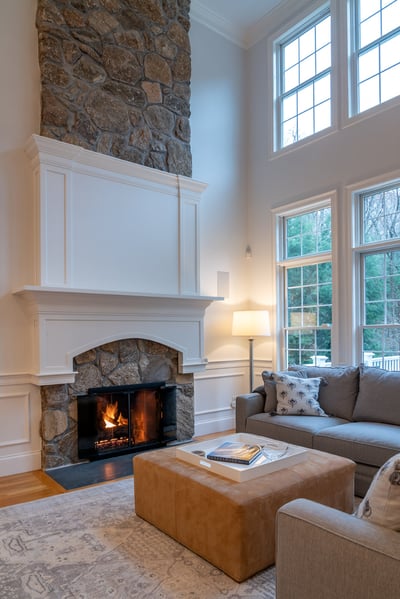 Recently, weather has been disrupting life across the country, from wildfires out west, to floods, hurricanes and tornadoes in the midwest, southeast, and east coast. Add to that the chaos the pandemic has caused in the supply chain and labor force, and you've got a recipe for unreliability. It has become tough to count on anything.
Still, all of this has not diminished the desire of many homeowners to improve their properties and their lifestyles with new-and-improved home features, increased and repurposed space, and a general sprucing-up brought on by heightened awareness resulting from many extra hours spent at home. Proper planning and partnering with the right contractor is enabling many people to successfully undertake renovation and remodeling projects to create their dream homes. But remember, many reputable builders will have a backlog of projects caused by the pandemic that may increase the wait time, so if there is a specific contractor you want to work with, get on their list as soon as possible.
As a homeowner, there's lots you can do to control how long it takes to complete your project. Start by having realistic expectations about what you can and can't do. Do you actually have the resources to successfully complete the project of your dreams? If you're a DIYer, are you really capable of handling certain parts of the renovation yourself? Your plumbing or carpentry skills may not be what you think they are. Finally, are you able to make timely decisions? Some projects are delayed by homeowners who have difficulty deciding on which colors, materials, and products they want.
The recent uptick in construction and renovation projects have put added pressure on many communities' inspectional services, so be aware that it may take a little longer to get an inspector to your home for any necessary approvals. Quality craftsmanship and having a builder whose developed good relationships with municipal inspectors can help minimize delays.
Should you stay or should you go during the renovation?
It's easy to underestimate how disruptive a renovation project can be. Some homeowners think they'll be fine staying at home while remodeling is going on, but that's usually not a smart decision, especially if you have children or pets. It's best to talk with your contractor to determine what construction activities may require you to be out of the house for some period of time, and when it's okay for you to be there when other work is being done.
Know your home renovation timeline
All of this points to the importance of knowing what's involved in a home remodeling project and the time it realistically takes. The more you understand, the better you can plan to accommodate the temporary changes you'll need to make in your daily life to minimize disruption and delay. Proper planning ensures that your project happens on a predictable schedule in the shortest amount of time so that you and your family have the best possible experience.
To learn more about the home renovation process, please read our eBook, "The Homeowner's Guide to Creating the Dream Home You'll Love." And if you are ready to speak about your next renovation, please schedule a home renovation discovery session.