The idea of building a custom home is enticing. A place built exactly as you want it, with you and your family's needs put into every detail. Who wouldn't want that?
But that level of customization comes at a price. Will it be worth it? Are there ways to cut costs when building a house? It comes down to making the wisest choices for your wants and needs. A custom home can definitely be worth the time, effort, and money spent — and with a clear plan and a few key insights, you can save money so a custom home does not break your budget.
Hidden costs of building a home
Part of saving money is knowing what goes into building a new home. Here are some necessary expenses to think about that have nothing to do with obvious things like buying lumber and drywall, or paying someone to install your HVAC system.
Some of the things the average homeowner might not think about are:
Building codes
Fees for regulations around energy efficiency and meeting basic construction standards for every phase of the building process can add up. Your builder should be able to give you a sense of these administrative fees in the township or municipality where you want to build.
Land engineering
Buying land is the obvious expense, but it will also take money to get it ready to be built on. This involves surveying to determine the best placement for the home and the driveway, determining the amount of impermeable surface for a stormwater management plan, and hookup to public water and sewer, or on-site well and septic.
Planning and design
Getting an estimate based on real numbers, one that includes the items that are must-have on your custom home wish list, requires planning and design work up front. Look for a custom home builder who works with fixed cost planning rather than an arbitrary estimate based on things like average price per square foot in your area.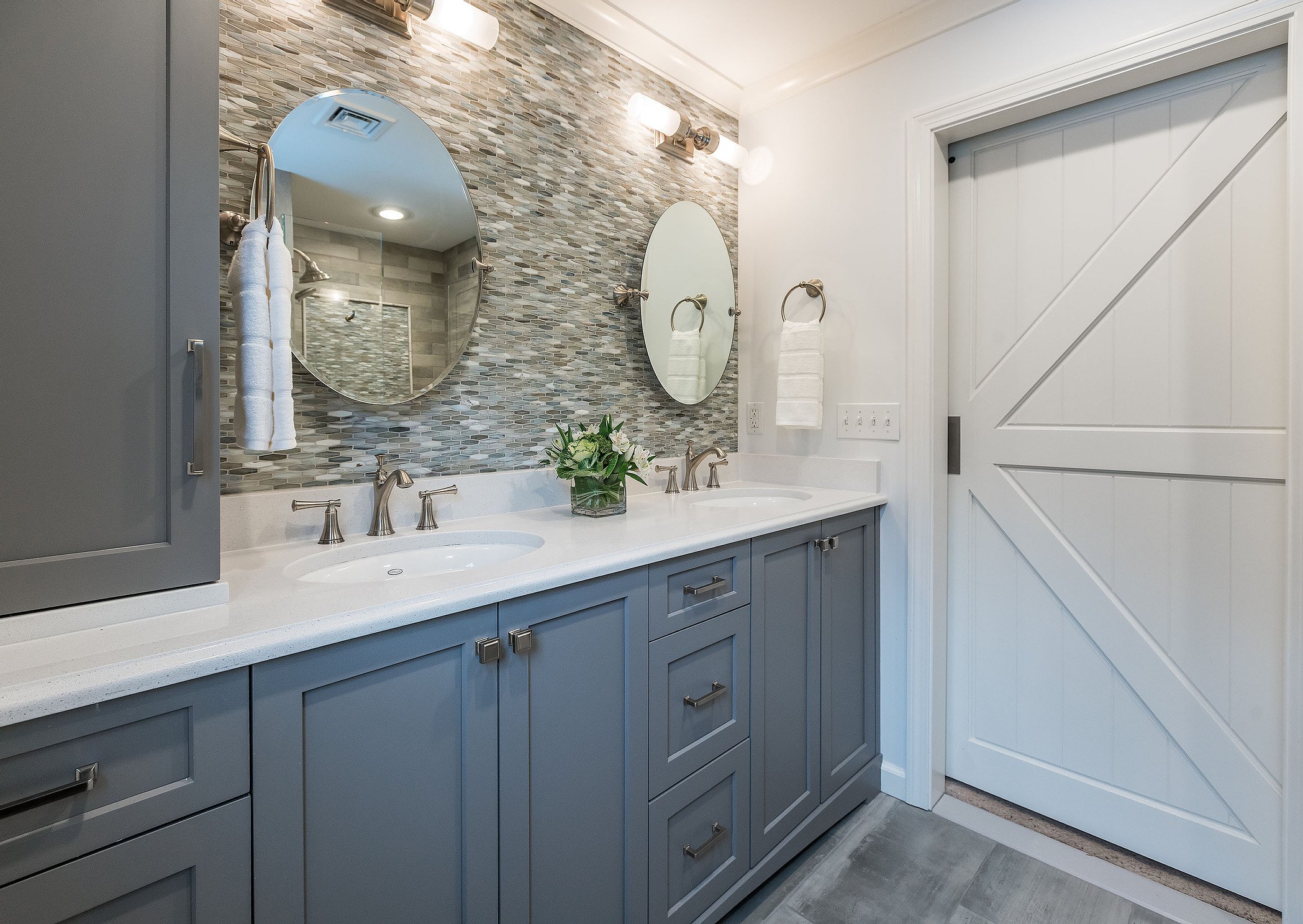 Builders risk insurance
Your builder will be insured for their risk, but it is important to have insurance on your end as well. Builder's risk insurance covers risk during the building process when you do not have homeowners insurance in place. This covers you as the homeowner in the unfortunate event of a catastrophic failure or force of nature.
Sacrificing on materials and labor
Trying to save money by using lower quality materials can backfire, as they may need to be replaced much sooner than better quality materials. You may find yourself paying more for the labor and cost of materials to repair lower quality or poorly installed materials.
Emotional costs
Building a custom home will inevitably put you and your family on an emotional roller coaster. There will be so many decisions to make. These decisions take time, and they represent actual financial costs that add to the overall project. The end result will be worth the effort, but don't underestimate the emotional cost of building a new home.
What costs the most when building a house?
There are so many components that go into building a home. Which cost the most? Here are a few of the higher-ticket items you should be aware of as you plan your custom home.
Framing
There are so many variables that go into framing a home. First, though you may choose a more standard stick frame building material, you may be interested in timber frame construction. That is a much bigger expense than standard stick built construction. Framing costs also depend on the size of the structure, and of course the price of lumber at the time of construction.
Roofing
Roofing expenses can vary greatly depending on the materials you choose. You can range from flat asphalt shingles to architectural asphalt shingles. You might choose red cedar or slate, which will add expense to the roofing line item on your custom home build. Standing seam metal roofing is also more expensive than asphalt. It is becoming more popular, and can be added as an accent over a porch, or over the whole home.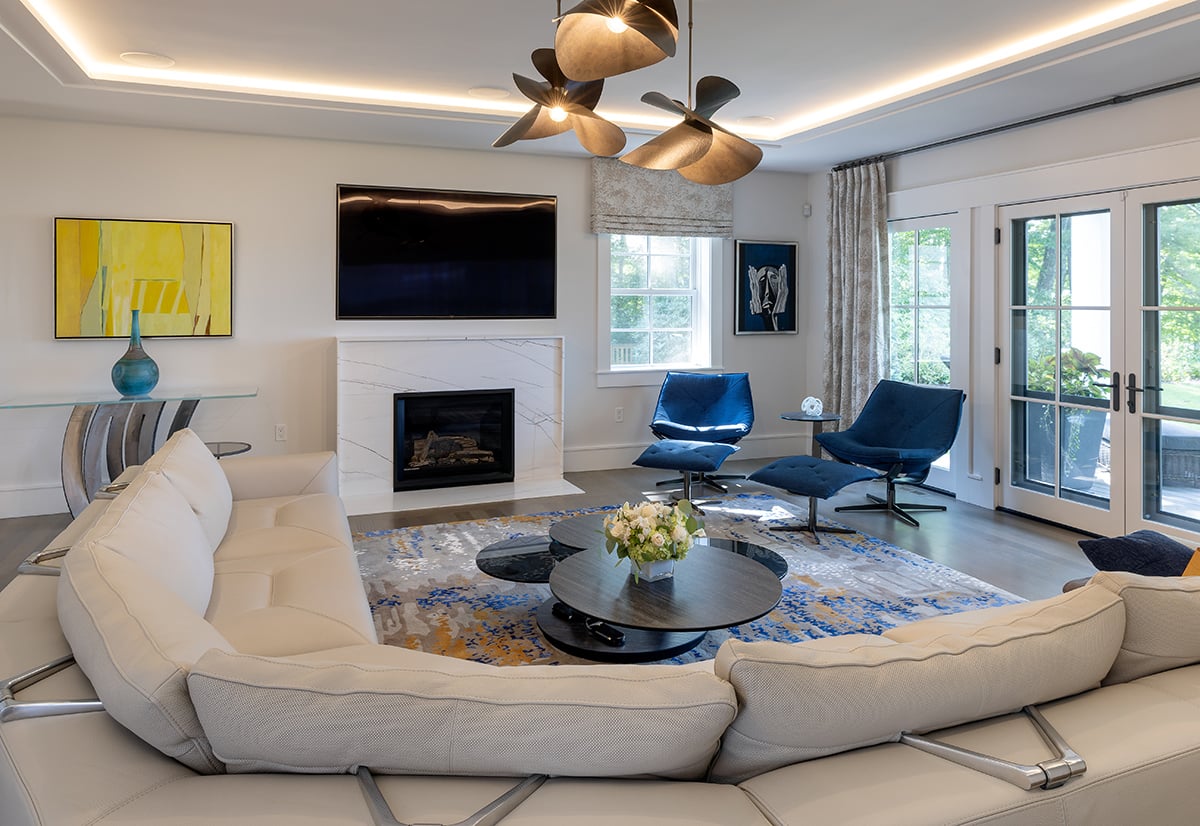 Interior trim
Another large cost that most homeowners do not consider is the interior trim, interior doors, and millwork. But if you think about it, it makes sense. The board feet represented by the railings, door trim, baseboards, and all the other trim details in a home adds up quickly.
Finish materials
You see the most beautiful tile and countertops in your search online. Sourcing those fine finish materials, not to mention cabinets, lighting fixtures, and plumbing fixtures comes at a premium.
Mechanical systems
There are many choices in the industry about how you heat and cool your home as well as its electrical needs. For example, homeowners can choose typical heating/cooling or heat pump systems. These choices affect your comfort as well as the impact on the environment. Many homeowners are also choosing to implement more energy efficient systems including solar, geothermal and others to reduce their carbon footprint. These systems and home construction methods generally cost more but provide cost savings over time.
The important thing is to go into the building process with a solid fixed cost budget up front with accurate allowance values for the finishes you want. Without the proper planning you can find yourself running out of budget for the elements of the home that matter the most to you.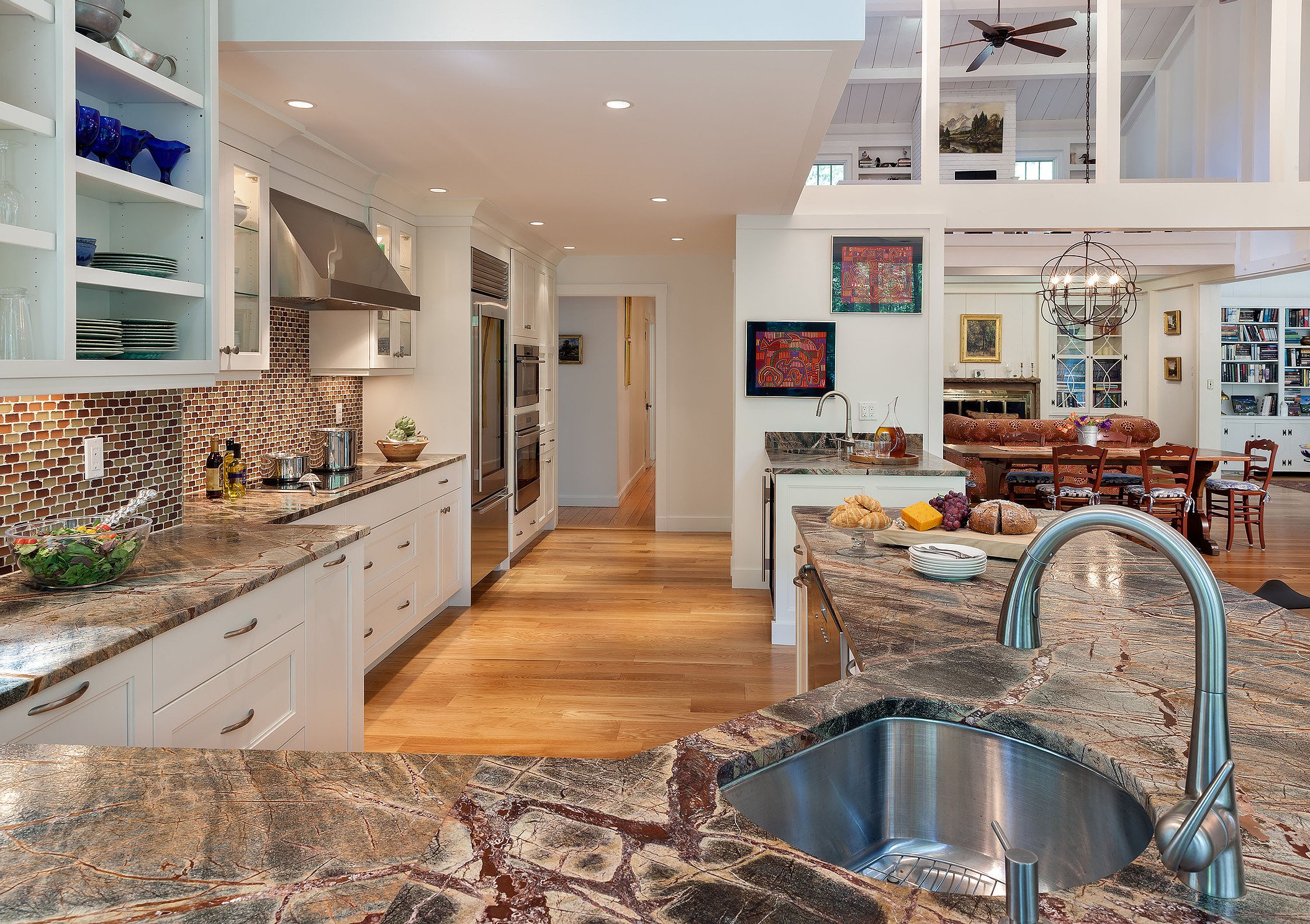 Is building a custom home worth it?
Having a home with the features and amenities you want — a home that fits your family perfectly — is worth it in the end. With the right design/build firm working with you, listening closely and providing you with honest pricing up front, you can create a design plan that meets your needs and fits your budget.
Consider these benefits of a well-planned custom home:
More customizations now mean less expensive changes later
This will be your forever home. Taking the time to build custom means you plan to enjoy it for a very long time. Therefore the return on investment is very high.
Finding what you want in an existing home can be challenging. Building a custom home is the best way to get exactly what you want.
How to get the most out of your investment when building a custom home
Finding the right design/build firm to work with is essential. A good partner in the process will make the decision making smoother.
You get the most out of building your custom home by working with a contractor who can walk you through the process, doing a proper planning phase to give you a solid budget as a baseline so you can make good decisions about the elements and choices in the home.
Money is an important factor, but remember to factor in the cost of not doing things the way you want them from the outset. Spending money to fix mistakes or items you put off until later is still money spent. The long-term benefits of building your forever home with the right building partner will exceed your expectations.
To learn more about custom home construction, please read our ebook, "The Essential Custom Home Construction Guide for the Best Results." And if you are ready to speak about your next renovation, or custom built home, please schedule a custom home construction discovery session.