You get what you pay for. That is a simple truism, but what does it mean when it comes to building a custom home? To understand the cost, a builder will need to gather detailed information about what you are looking for in a new home.
Too often, homebuyers are led astray by pricing that turns out to be inaccurate. The process of pricing a custom home is completely different from production home building where the builder can rattle off a price per square foot. Why is that? Because with production home building, almost all of the material and design decisions have been made for you. To understand custom home costs, it is helpful to know what goes into building a custom home so you have a clear sense of the budget right from the start.
What is a custom home?
Here is a quick definition we use: A custom home is a home where every aspect from function to aesthetic is specific to the homeowner's needs, wants and wishes. This can be accomplished by starting from scratch on empty land, or can be a custom home remodel in which an existing home is completely updated, reconfigured, added to, to the extent that it is basically a completely new home. The point is that custom home building is a home built entirely to your specifications.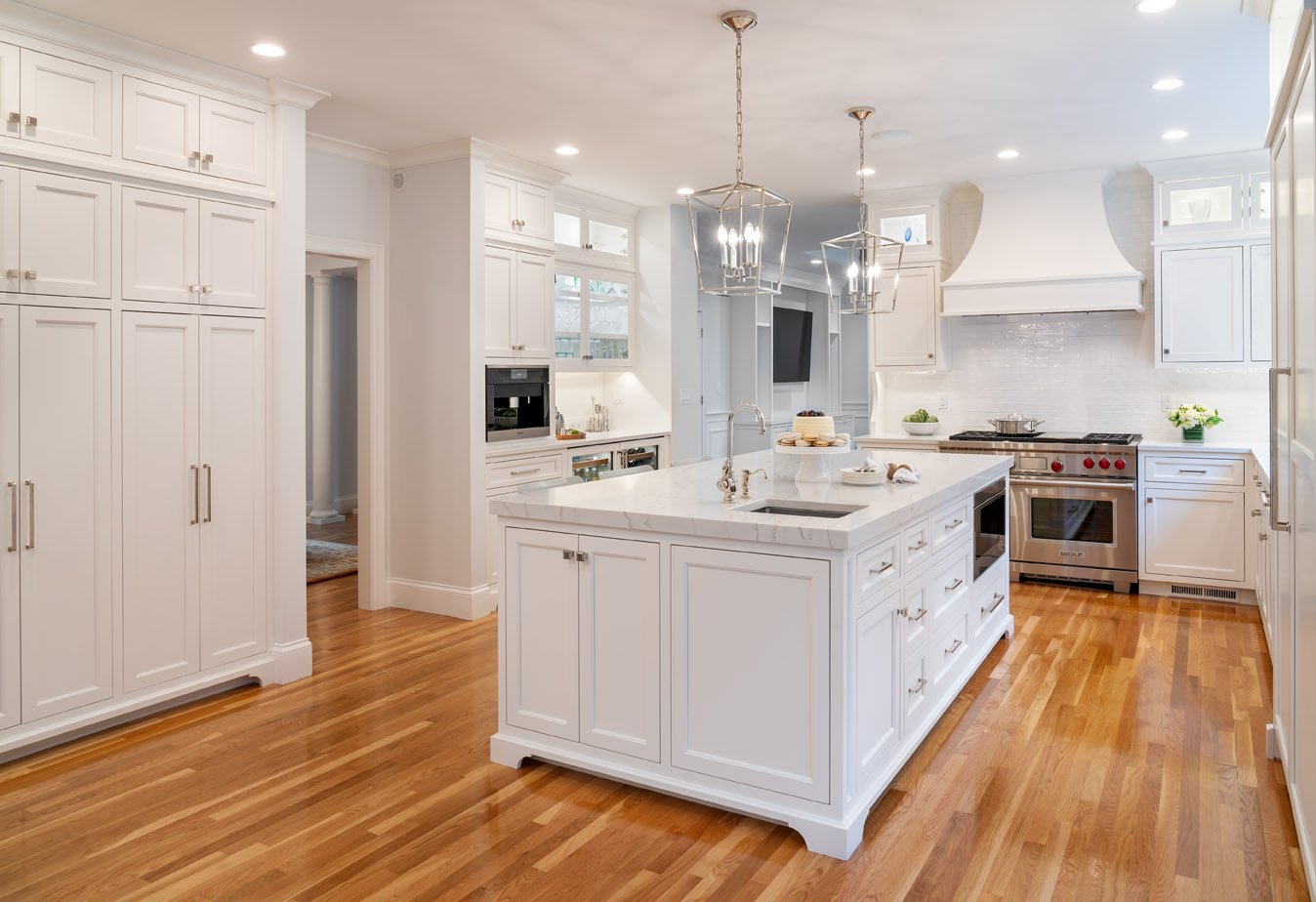 What is wrong with most articles about custom home cost?
You have to take articles about custom home costs with a grain of salt. Why? A lot of internet content is written to be seen as "evergreen." In other words, it is meant to be void of dates and references to current events, so it can be viewed over years instead of weeks or months. Here are a few red flags to look for in articles about home building costs.
Time: Prices on materials can change from week to week, let alone over months and years. So specific costs described in the article you are reading can be very far from reality.
Geography: Beyond the obvious, that a home built in Silicon Valley will have different costs from a home built in rural Iowa, you have to account for geographical differences. Different towns here in New England will have ordinances and requirements that create differences in costs.
Design Services: A custom home means custom blueprints, planning, and design services. Many articles do not include pricing for services, like architecture, pre-planning, interior design, structural engineering, civil engineering, or landscape design.
What am I even looking at? Some articles will give you national averages (see geography) that make it virtually impossible for a homeowner to be able to construct an accurate price. For instance, this article gives a cost for appliances at between $3,000 and $15,000 with no indication of how they arrived at these numbers. It doesn't take much internet research to see that a high end refrigerator and commercial grade range will quickly get you over that $15,000 mark if these are the types of appliances you are looking for.
Minimum Costs:

What will cabinets cost? Some articles will offer just minimum costs, leaving you with many questions, like: What manufacturer are they quoting? What is the size of the kitchen and number of cabinets used? What features does the cabinet come with?
There are many variables that can make attempts at pricing misleading. Then, when you do work with a custom home builder your expectations of cost will be out of sync with actual costs. So what more do you need to know before consulting a custom home builder?
Custom home costs can vary based on the homeowner's choices
A good way to think about this is to ask, how much does a steak cost? Well, that depends on your choice. Is it 6 oz. of top sirloin at Texas Roadhouse? Nothing wrong with that, but it is a very different experience — and price — from ordering a tomahawk ribeye steak from Smith and Wollensky. So whether you are talking steak, or countertops, or flooring, you have to get down to specifics to get to your cost.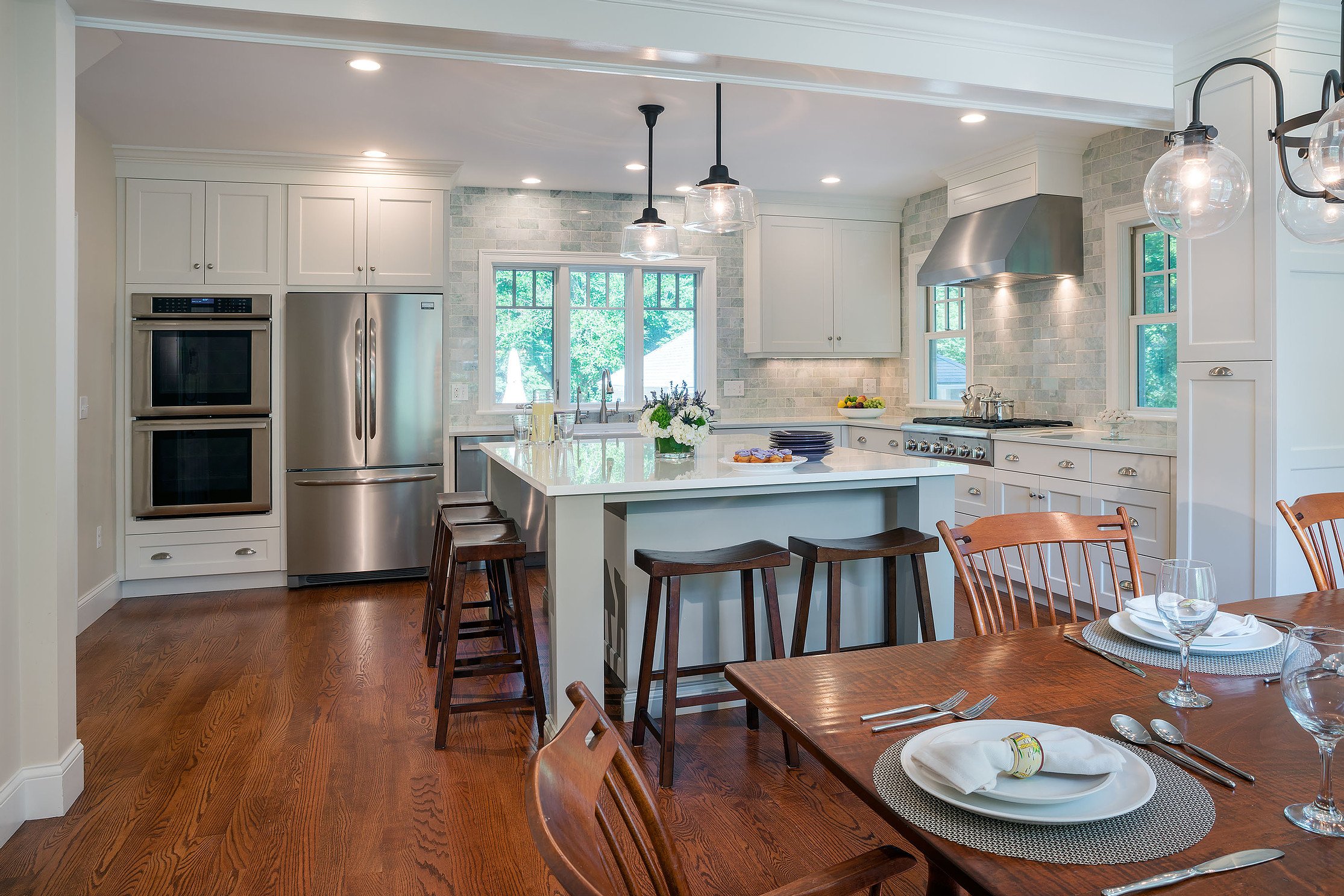 Building the home you want means making your own choices according to your tastes, from top sirloin to tomahawk. And this is not just the simple choice of an entree. There are many choices to make in a custom home building project. Will it be colonial, craftsman, or a cape style home? Every choice from there to the smallest finishes has an impact on the construction costs.
What are the average cost breakdowns for building a custom home in Massachusetts?
Another measurement of cost to keep in mind is what you should expect to pay for each aspect of the design/build process for your custom home. The following is a breakdown of custom home project average percentage costs excluding the land purchase or finished landscaping.
Architecture/interior design services: 10%
Land surveying and civil engineering: 3%
Structural engineering and permitting: 2%
Project management: 6%
Labor to build the home: 36%
Material costs: 43%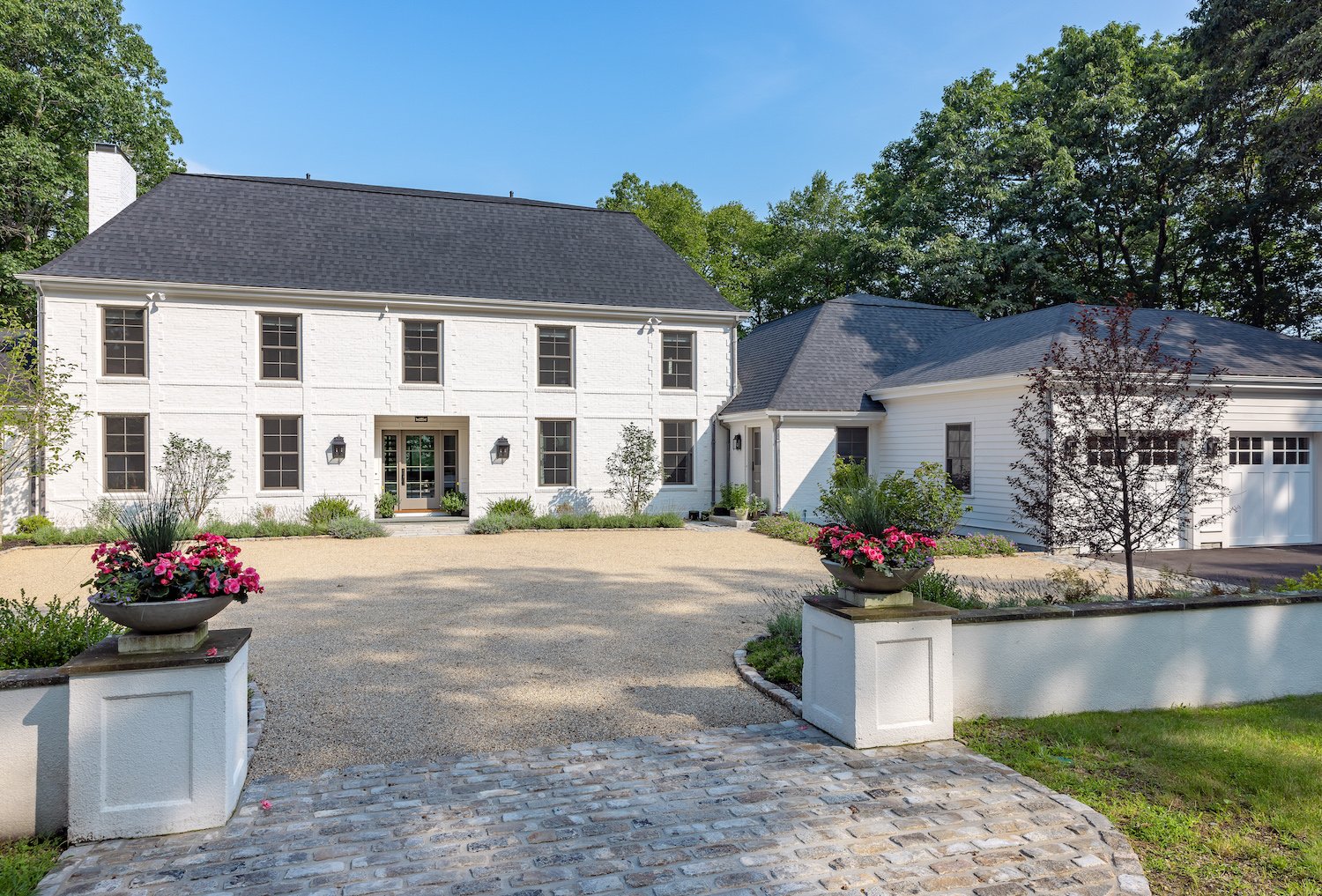 The benefit of working with an architect/design/build company
When you consult with someone who can discuss the current price for all aspects of a custom home building project, and who understands your unique wants and needs, you will come away with an accurate budget for how much your custom built home will cost.
An architect/design/build firm can help you optimize your budget so your wants, wishes, and needs are met, and the best possible home for you is created. When you embark on a project like this you put yourself in an ideal situation when you have a company you trust and will work with you to maximize your investment. Your expectation should be that, working through a tried and true method for preliminary planning and pricing strategies, you will arrive at a fixed cost for your custom built home. Ultimately, this will save you time and money and help you avoid the risk of making assumptions about costs that don't match reality.
To learn more about custom home construction, please read our ebook, "The Essential Custom Home Construction Guide for the Best Results." And if you are ready to speak about your next renovation, or custom built home, please schedule a custom home construction discovery session.