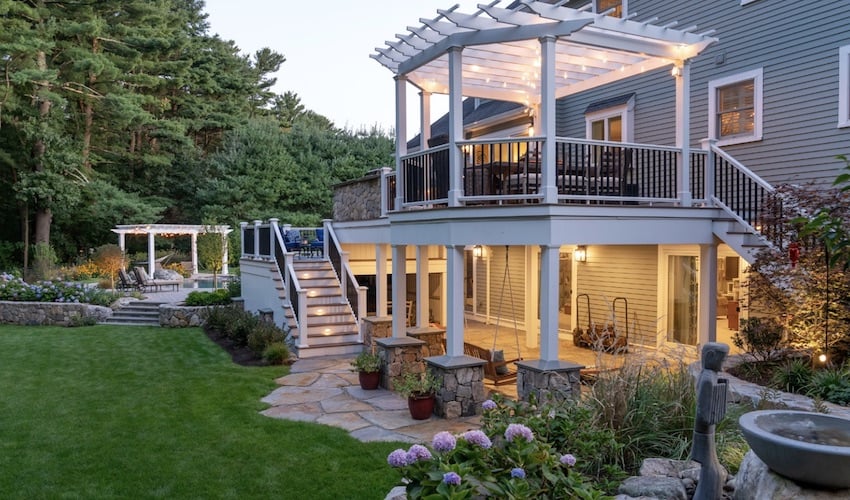 So, you're at a stage in your life where you have the means to build the luxury custom home of your dreams. Congratulations! Now what?
You have several basic options when it comes to design and build of a custom home:
Choose an architect to draw up plans and then shop them around to several contractors and have them provide bids. You may be responsible for handling overall project management, by choice or default.
Choose a general contractor, tell them what you're looking for, and have them develop plans in-house or with an architect of their choosing, and have them provide a bid using subcontractors for any services the contractor does not provide, such as plumbing and electrical. The general contractor may handle overall project management, or you might interact separately with one or more subcontractors, depending on their relationship with the contractor.
Work with an architect/design/build firm, which handles everything in-house, including design, permitting, purchasing, construction, and comprehensive project management.
Which one is right for you? That's hard to say. It can be determined, in part, by your particular desire, experience, expertise, budget, and goals. This eBook is designed to help you sort through the challenges, choices, and options involved in custom home construction.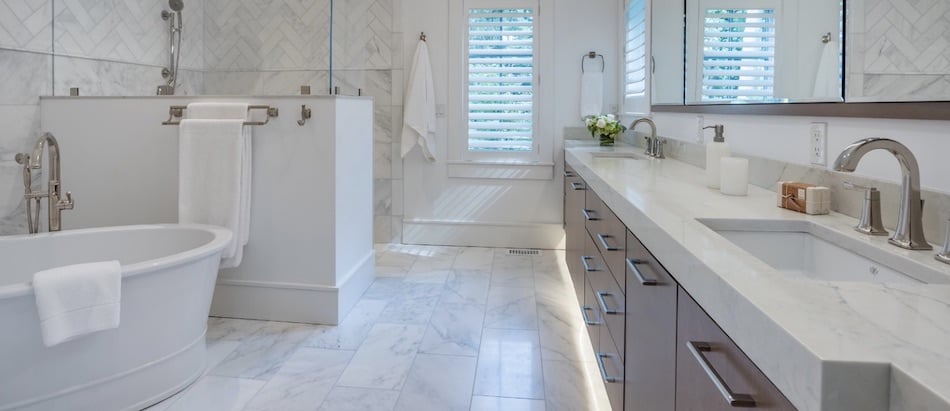 There is no question that building a custom home can be a daunting challenge. Where do you begin?
Start by doing a little homework to determine what it is that you're really trying to do by building a custom home – what are your goals? Then gain a basic understanding of the process of choosing the people to help you achieve your goals and the steps they will take to successfully complete your project.
Some people truly enjoy the process of designing and building their home and most love living in the home that they've customized for themselves. Careful consideration and planning, done right, can provide a substantial payback in the form of a home that fits the owner's wants and needs like a glove.
But building a custom home requires lots of work. There are hundreds of steps and decisions to be made along the way — establishing a budget, finding a lot, selecting an architect and builder, reviewing and signing contracts, designing the home and features, as well as selecting materials and fixtures, to name just a few.
Sounds like a lot, but if you educate yourself, assemble the right team, and remain realistic in your expectations, building a custom home can be a highly rewarding experience.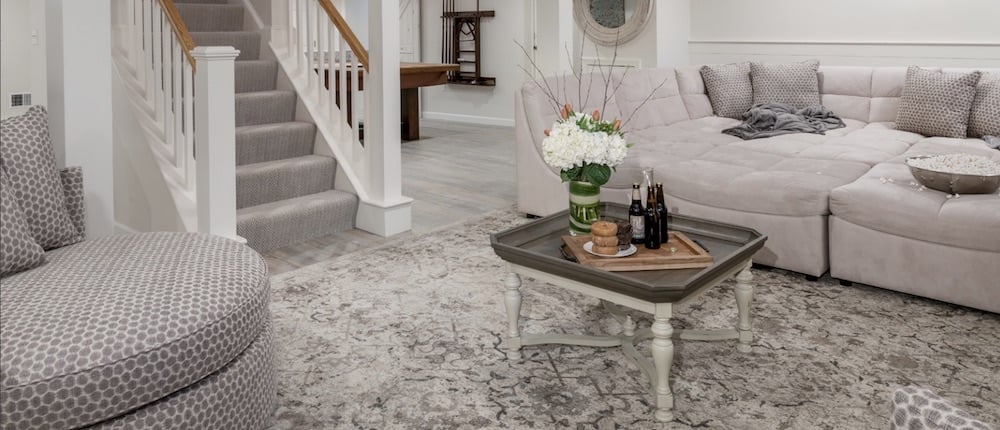 Download your copy of this ebook

Complete the form to receive your copy
It helps to begin by answering these 10 questions:
What features are most important to me? What are the must-haves?
What is a reasonable budget for a custom-built home?
What features would be nice to have — if the budget permits — but I could do without?
When is the best time to start my home build?
Who will be responsible for managing the project?
How will I communicate with my builder?
Who is my main point of contact?
What is my goal completion date and is it reasonable?
How long will it take to build my home?
Will there be any potential issues or additional expenses I should be prepared for?
As your basic custom home construction elements start to come together, you need to begin thinking more concretely about what spaces you'd like to have in your new home and other aspects that will affect the size, design, and cost of your custom home:
The number of bedrooms and bathrooms
Formal and/or informal living spaces
Home office
Mudroom
Eat-in kitchen
Formal dining room
Children's playroom
Media room
Dedicated laundry room
Home gym
Garage (if so, for how many cars?)
Basement and/or attic
In-law suite
Workshop
Think broadly about style. It's important to consider this early in the process, because it may suggest hiring a specific architect or architect/design/build firm with expertise and experience in that specific style.
Is there a particular theme and/or architectural style you are drawn to? If so, what elements of that style do you particularly like? When looking at different styles, also consider if they fit your climate, location, and neighborhood.
At this point, you have enough information to begin a discussion with potential builders for your project.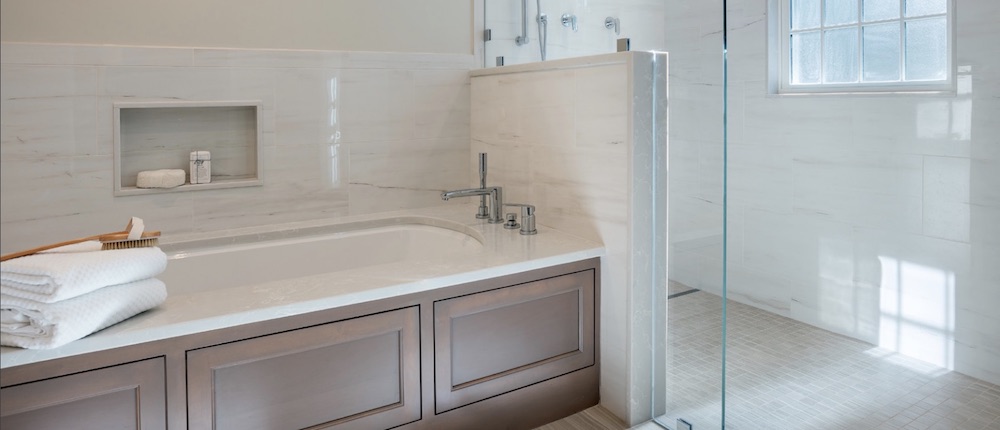 The importance of choosing the right contractor for your custom home cannot be overstated. It will make or break your project. You need to pick a builder you can trust. One who will provide a clear, comprehensive, and well-written contract. Someone with a strong reputation, who's not afraid to introduce you to their past clients and is not offended when you check their references.
A good custom home company will keep you involved in the building process so that you have a clear, real-time understanding of what's going on with your project at any given moment.
If you're just looking at price, you could be making a big mistake. You should look for qualifications, compatibility, quality work, and a proven process — building a home should be a fun and enjoyable experience. Choose someone you trust and will enjoy working with.
Cost Considerations: Money Isn't Everything
Unfortunately, too many people base their construction company choice on price alone. One of the first questions many clients ask when considering a custom home construction project is "how much is all of this going to cost me?"
And while that's certainly a legitimate question — and one that should be answered fully and accurately — it's not one that should come up early in the conversation with a general contractor or a design/build firm. The major reason why is because there are just too many variables and considerations to take into account before a pencil can be put accurately to paper.

Because the urge to discuss cost is so strong in many cases, some contractors will attempt to provide a ballpark price based on cost per square foot. This can be especially attractive to some clients because it makes it deceptively easy to reach a guesstimate by having a rough idea about the size of the home you'd like.
Is the cost of your dream home getting too high? No problem. Just knock off a couple of rooms and get it back into line with what you'd like to spend, right? Wrong.
When you get an estimate based on the projected cost per square foot, many items that contribute to the final price may have been excluded. These figures frequently don't include excavation and site work or consider expenses associated with constructing basements, garages, porches, or bonus spaces.
Some contractors, in an effort to have the lowest bid, will include unreasonably low allowances for cabinets and other features to keep the final price down. Home buyers who prefer not to accept low-quality products often choose premium construction materials, upgraded appliances, and other top-shelf conveniences which can push up the total significantly.
In fact, home construction industry studies reveal that actual residential construction project costs often exceed cost-per-square-foot estimates by as much as 30 percent.
Cost-per-square-foot estimates are a shot in the dark at best since they don't account for many aspects of construction. Will your house cost $250 per square foot, $350 per square foot, $500 per square foot or more? It's impossible to say until a detailed plan is created.
Construction costs are affected by so many variables, they are never truly comparable. Houses that are simple in their geometry, with a basic box shape, a simple roof shape, and fewer feature-rich rooms will be more economical than a complex design. Naturally, the simpler the house, the lower the cost per square foot.
Cost should never be the only deciding factor in choosing a construction firm to make your dream home become a reality. However, it is important to know what you're willing and able to invest so that your team has a reasonable planning criteria established from the beginning.
What Construction Firm Is Right for Me?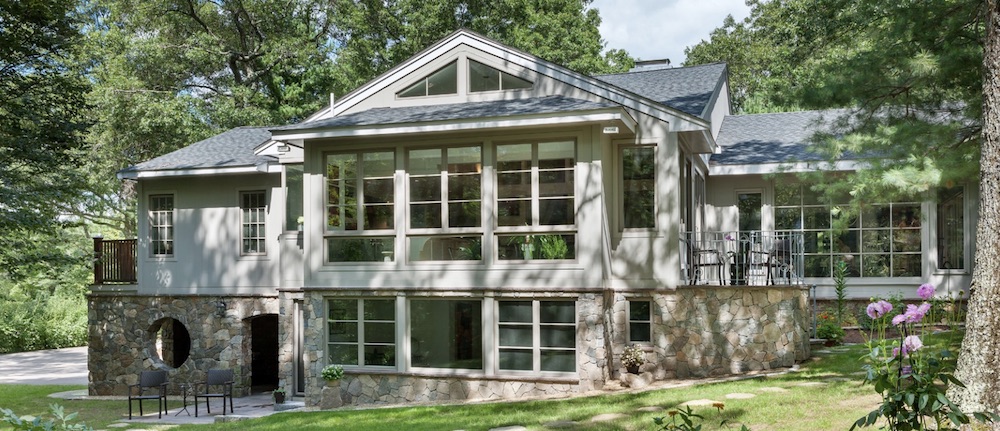 That's a difficult question to answer because each client is different, and each situation is unique. Much depends on your level of knowledge, interest, and willingness to participate in any or all aspects of building a custom home.
Let's take a closer look at the three basic options mentioned at the beginning of this eBook:
1. Architect/builder model
Some prospective home buyers, eager to get their ideas fleshed out on paper, choose to work with an architect first. However, this approach has its challenges.
In far too many cases an architect, given free rein, will produce an absolutely beautiful design, but put little thought into how it can be reasonably executed.
As a result, a builder with little knowledge or input into the plans is left to figure out how to successfully build what the architect has planned. This kind of disconnect often creates delay, confusion, and cost overruns.
With the architect/build approach, you, the client, is the general contractor and you are hiring a project manager. You own the responsibility for the results. Do you really have the time, experience, and knowledge to act effectively as the go-between for all the parties needed to successfully complete such a major endeavor?
2. General contractor model
A general contractor mostly handles the construction aspect of a project. They are not in charge of designing or creating plans. Instead, they're hired to manage the project based on the client's plans and requests. This means that they have little to no control over what the final building will look like after the construction.
It's worth noting that there are times when construction can be delayed due to hesitancy on the general contractor's part. This usually happens when the contractor isn't included in the initial project planning process, such as when an architect develops plans independent of contractor input.
With this model, risk can be high for the homeowner. With a designer, a lead contractor, and subcontractors there may be frustrating finger pointing when it comes to who is responsible for any flaws or problems with the project.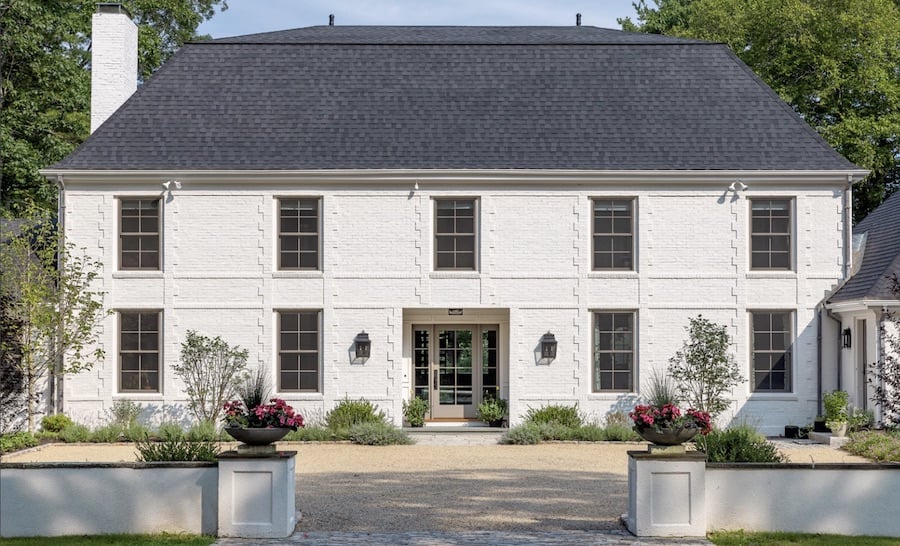 3. Architect/design/build contractor model
An architect/design/build contractor (like Mitchell Construction Group) is typically expected to do all tasks under the design phase and the build phase.
Now, this doesn't necessarily mean just one person will analyze the site, draft plans, produce blueprints, create the model, coordinate the supplies and equipment, and oversee the construction. It can be number of people, a team of experts, all operating under one roof.
In most cases, you have a design manager and team overseeing all work involved in the design process and a construction manager and team that, upon approval, has the design handed off to them for the build process. One company, one seamless process from start to finish.
These professionals, such as the team here at Mitchell Construction Group, have years of experience in both phases, enabling them to speed up the entire custom construction project process. They can provide almost immediate solutions to any issues that arise to better manage or even reduce costs for you, the client.
More homeowners and contractors have switched to the design/build process because this model enables more accurate and timely scheduling, in addition to reduced risk.
Having a wide range of specialists on the same team working together can shorten and streamline the length of the project. This means better communications and fewer bottlenecks during the project. Overall, architect-design-build projects are completed 33 percent faster at a six percent lower cost.
Which Contractor Model You Choose Should Be Based on the Following
Level of Involvement
If you want to be 100 percent involved in the construction project, working with a general contractor may be the best option. You and your general contractor can work together on the smallest details of the project without causing any disruption in the process. Hiring a general contractor may also be ideal if you have previously worked on projects under your ownership.
Risk
Are you more concerned about the possible risks? Working with a relatively limited general contractor does add risk to your custom construction project because there are more chances of unexpected obstacles popping up — ones that could affect your budget significantly. When you hire an architect/ design/build firm, you are less likely to encounter scheduling problems and cost issues.
Timeline
In most cases, common problems that can delay a project won't be an issue when you hire a architect/design/build construction company. Because these companies such as Mitchell Construction have a large internal team of design and construction specialists, you can be sure that every aspect of the construction process is covered. Communication is easier and problems are hashed out immediately, eliminating possible delays before they happen.
In the case of general contractors, unforeseen issues are more likely to occur, and the timeline may suffer from multiple delays as the construction contractor and designer/architect need to work out the problems first.
Download your copy of this ebook

Complete the form to receive your copy.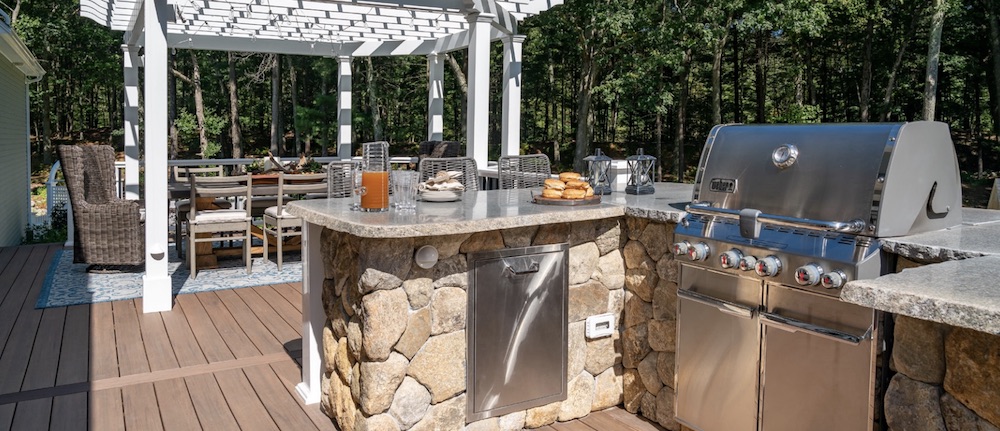 The old saying "a little knowledge goes a long way" is especially true in custom home construction. And that starts with a clear understanding of what a "custom house" actually is.
A true custom home project involves unique design concepts and client involvement at every step of the process – designing, planning, and selecting every detail about the home's construction, layout, and finish work.
The most fundamental considerations in custom home decision-making include:
Working with the contractor to select a piece of land and determining how the home will be sited on it
The home plan and any floor plan modifications, including moving walls, adding closets, putting in vaulted ceilings, adding windows or doors, to name just a few
Exterior materials (brick, stone, siding, shake, board) and deciding how and where they'll be used
Building materials and finishes such as hardwood floor brands and styles, lighting fixtures, plumbing fixtures, as well as factors affecting home energy efficiency
True custom homes are perfect for people who enjoy a detail-oriented process and generally are not willing to compromise on their vision. Custom homes tend to take longer to build and are generally more expensive than pre-built homes, but the end result is a true expression of the homeowner's style and priorities.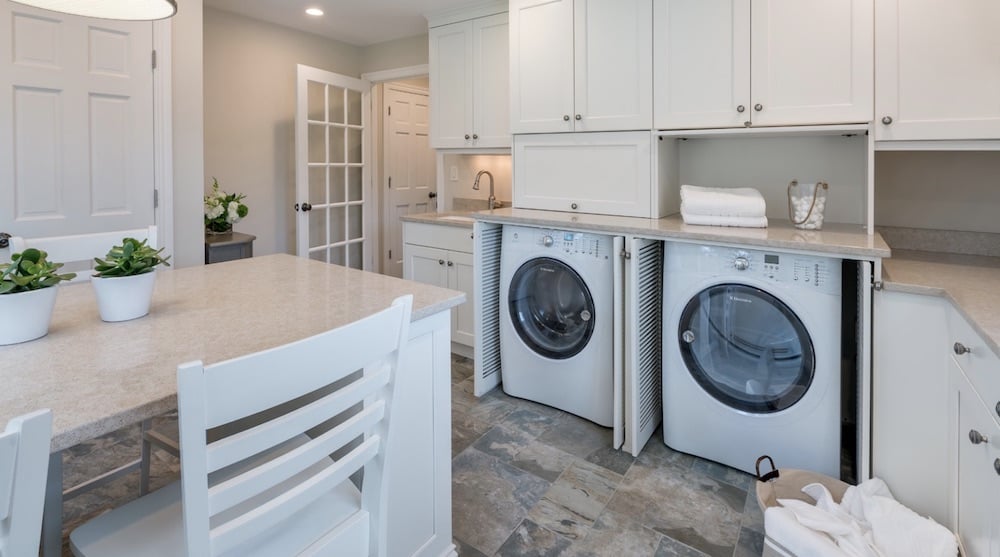 A semi-custom home is what a contractor offers from a library of designs they're familiar with and for which they can economically source materials. From this list of designs, you select a floor plan that best meets your goals and fits your family's needs. Then you work with the contractor to customize the home's fixtures, materials, and finishes.
If you have a clear vision for your new home but aren't interested in spending the time and money needed to fully customize it, a semi-custom home might be perfect for you.
Keep in mind that if you are considering a major renovation project on your existing home that involves remodeling 70 to 95 percent of the existing structure, you are essentially embarking on a custom home construction project, not a renovation.
This may sound like nitpicking, but it helps to reframe your mindset with the understanding that you're doing more than just remodeling and this kind of extensive effort may cost more than what you had in mind when you were initially thinking of it as a renovation.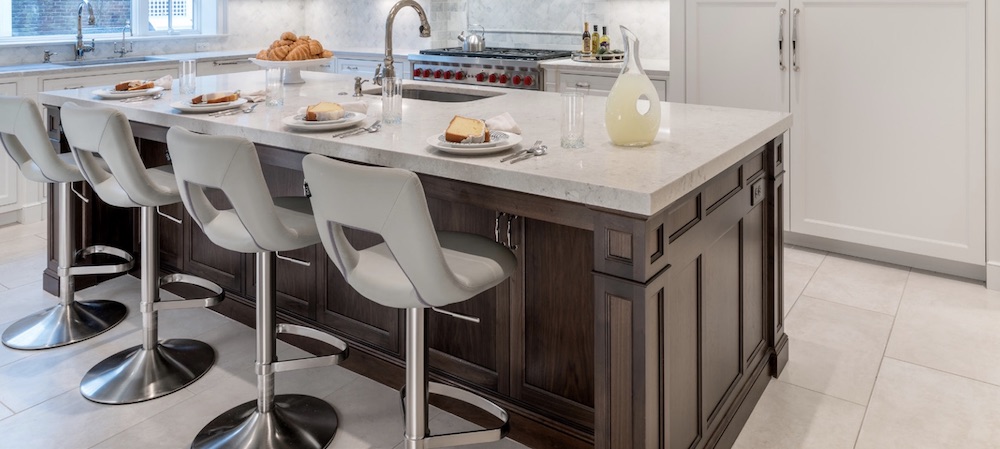 Once you have thought about the type of house you want, you can create a list of potential builders.
Contact your local home builders' association to obtain a list of builders who construct homes in your area.
Look in the real estate section of your local newspaper or online construction trade association websites for builders and projects in your area. Looking through the ads and online postings and reading related articles can help you to learn which builders are active in your area, the types of homes they are building and the prices you can expect to pay. Make a list of builders who build the type of home you're looking for in your price range.
Local real estate agents may also be able to help you in your search.
Ask friends and relatives for recommendations. Ask about builders they have dealt with directly, or ask them for names of acquaintances who have recently had a good experience with a builder
When you have a list of potential builders, it's time to start asking lots of questions — of both the potential builders and the owners of their homes.
Interview potential home builders to get the answers to all the questions you have.
Then, visit a builder's recently built homes and subdivisions. Drive by on a Saturday morning when homeowners may be outside doing chores or errands. Introduce yourself and say you are considering buying a home from the builder who built their home. Talk to several owners, and try to get a random sample of opinions. The more people you talk with, the more accurate an impression of a builder you are likely to get.
Some questions to ask homeowners include: Are you happy with your home? If you had any problems, were they fixed promptly and properly? Would you buy another home from this builder?
Usually, people tell you if they are pleased with their homes. And if they are not, they'll probably want to tell you why.
At the very least, drive by and see if the homes are visually appealing.
When you talk to builders and homeowners, take along a notebook to record the information you find and your personal impressions about specific builders and homes. Doing so will help you to make comparisons later.
If you have the opportunity to do a home or construction site visit, look at the quality of the construction features. Inspect the quality of the cabinetry, carpeting, trim work, and paint. Ask the builder or the builder's representative a lot of questions. Get as many specifics as possible. If you receive the answers verbally rather than in writing, take notes. Never hesitate to ask a question. What seems like an insignificant question might yield an important answer.
Why You Should Work With Us

Building a custom home is an exciting process. Whether you're building the home you plan to retire in or the home you plan to pass on from one generation to the next, you really should make sure you have all your ducks in a row for this exciting and emotional investment.
One of the most valuable tasks you can perform as you begin the process of choosing a custom home builder and determining the specifics of your project is complete and accurate note-taking.
This will not only help you gain knowledge and insight into the entire process so that you can make informed decisions, it will also help ensure that you and your contractor are on the same page when it comes to recommendations, choices, and any issues that might arise.
Your notes can also serve as a way to focus on your wants, needs, and wishes for features, items, and materials to be included in your dream home. This will be valuable for making decisions on what must be included in your house and what would be nice to include if you find yourself starting to go over-budget.
At Mitchell Construction Group, we encourage our clients to take comprehensive notes throughout the entire process of discussing, planning, and implementing a new custom home project.
Our business is based on a strong work ethic and a company culture that actively promotes clear, concise, and timely communications with our clients. We want you to be knowledgeable and actively involved throughout your project, so your experience is a pleasant one that minimizes stress and anxiety and maximizes peace-of-mind.
We work closely with the homeowner from the very beginning to understand their needs and wants and help guide them to make thoughtful, informed decisions for a highly successful project that's on time and on budget. We're confident that you'll be not only happy, but thrilled, with your new home because our proven process has resulted in one of the highest success rates in the region.
If this sounds good to you, please schedule a custom home discovery call with us to learn more about our company, process, and track record. Also, please download our company eBook titled Mitchell Construction's Secrets to Beautifully Remodeled Homes if you're considering a renovation project.
Download your copy of this ebook
Complete the form to receive your copy.