There is something about the opportunity to build a custom home. You are starting with your unique dreams and expectations, and have a blank canvas to turn those dreams into reality. But getting from ideas to completion takes time, with lots of decisions to make along the way. If you are thinking about building a custom home, you need to understand the custom home construction timeline.
Before a shovel goes in the ground or a nail gets put into the framing, there is a lot of pre-planning that needs to take place in building a custom home. Even if you are familiar with the home renovation process, a newly constructed custom home has several more layers of complexity. Understanding those differences, the various phases of construction, and the time these phases take will help you and your family stay organized and have a positive custom home construction experience.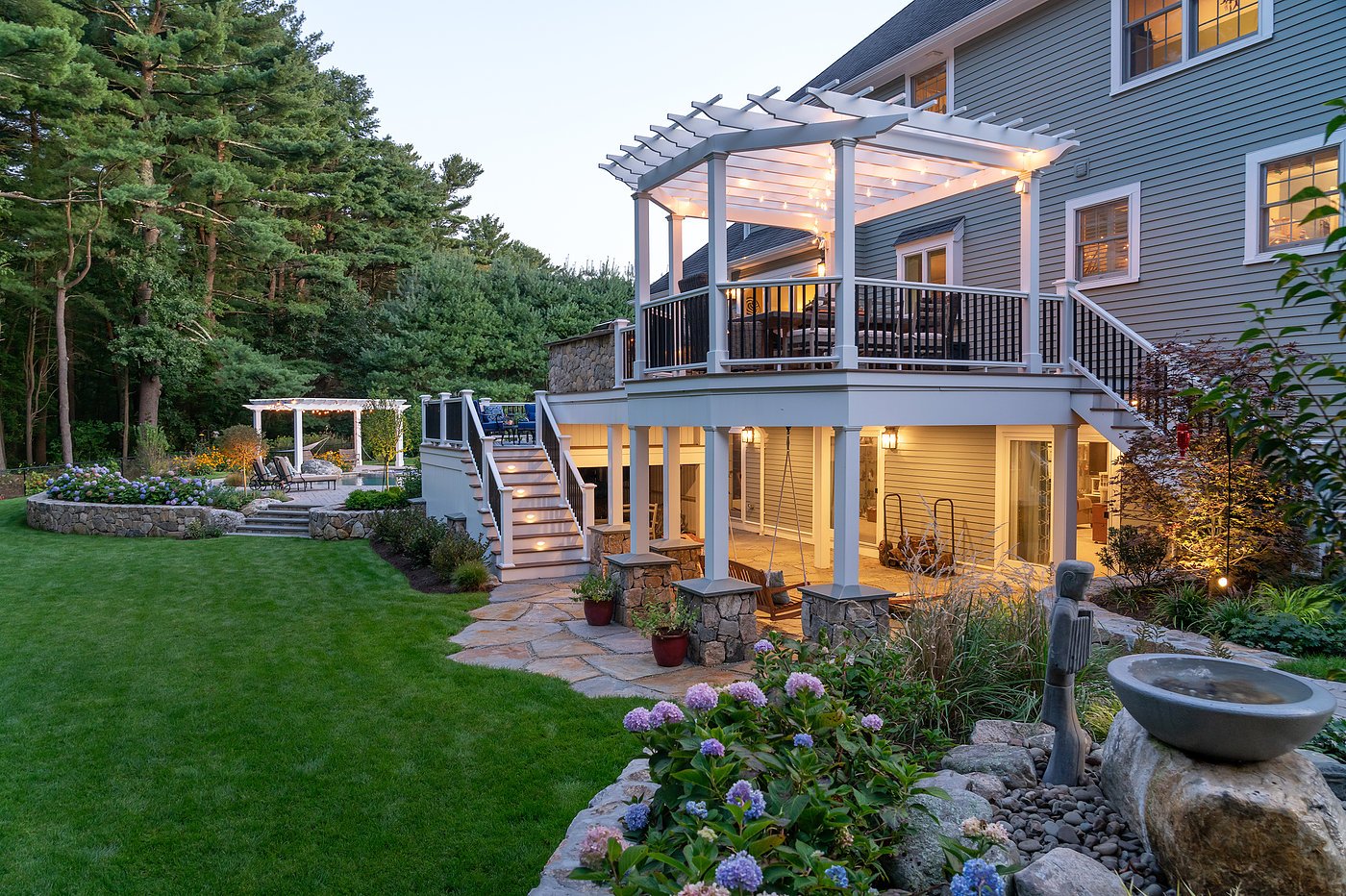 Why is a custom home project more complicated than a home renovation?
A home renovation is one thing; custom home building is another thing altogether. The scale of a custom home building project is obviously larger than a home renovation, but that is just the beginning. There are two important differences between renovation and custom home building to understand.
First, finding the land, purchasing the land, and getting the land ready for building is a process you don't have to think about with a home renovation. Second, zoning codes and building permits are at a much larger scale than in a home renovation. It's important to understand these phases and the time they take before you even start building.
Finding the property to build the custom home
When building a custom home, the first step is to find a suitable piece of land for the home you want. In a tight real estate market like we have here in New England, with buildable single parcels of land hard to come by, this is a step that you don't want to take lightly.
Here are a few of the considerations that a quality design-build firm can help you with:
Are there sections of the property with a steep grade?
Will they need to be graded and leveled where you want the home to be placed?
Will you have access to municipal sewer and water, or will you need to make provisions for a well and a septic system?
Will tearing down an existing property be part of the time and expense of making the land buildable?
Are there historic preservation or environmental impacts that need to be considered?
Any new construction will need a stormwater management plan as well.
Building a custom home is fun and exciting, and with a good partner in the process, you will have a project manager who will understand the land, what is needed to get it ready for a new home to be built, and answer questions you have along the way.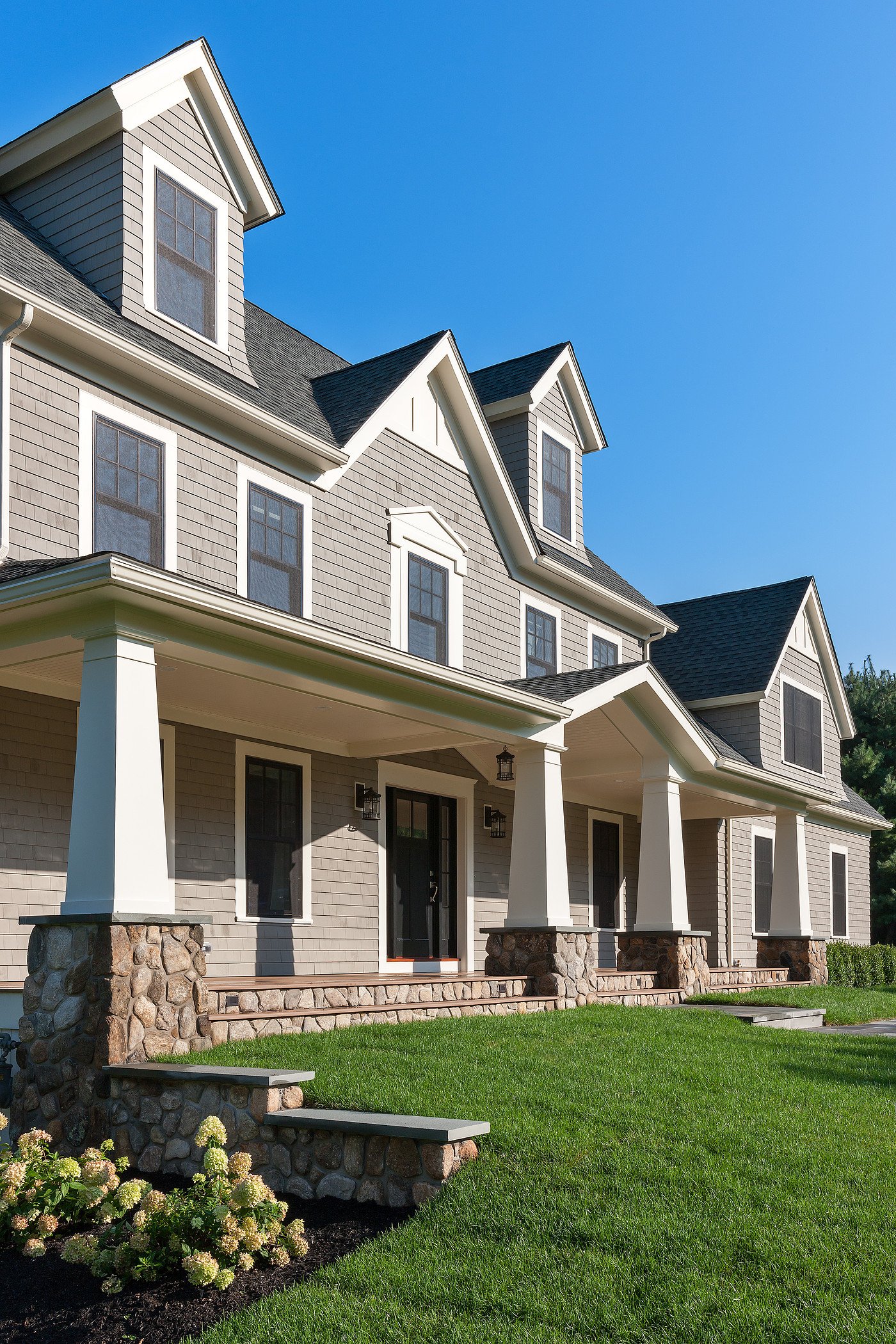 Zoning and permits
Every town is different when it comes to zoning and permitting requirements. In each town there are different zoning sections, so you should consider the zoning requirements and lot requirements for the actual location of the property. To get permission to build, you must prove the project satisfies all of these requirements.
It is during this stage that your builder will begin plot planning. This means engaging a surveyor to get a certified plot plan for the property. This will tell you the exact lot dimensions, setback requirements, and what your buildable area is on the property.
In most cases, you will also need a civil engineer to do a topographic survey of the property. That civil engineer will also have to provide a stormwater mitigation plan. You may also have to do an earth movement study. You may need a septic plan. This is where you will want to address concerns like conservation requirements. Are there wetlands that abut or restrict the use of the property? If so, a plan will be needed for approval by the conservation commission.
All of this happens before excavators bring in the heavy equipment, footers are poured, framers swing a hammer, plumbers start plumbing, or any of the other standard elements of a construction project start. Knowing all of this, it is easy to see why a custom home timeframe is at a whole different level from a home renovation.
But in the end, you will have a home you love that is built to your exact specifications. Being clear-eyed about what to expect pre-construction will help you stay focused on that ultimate prize.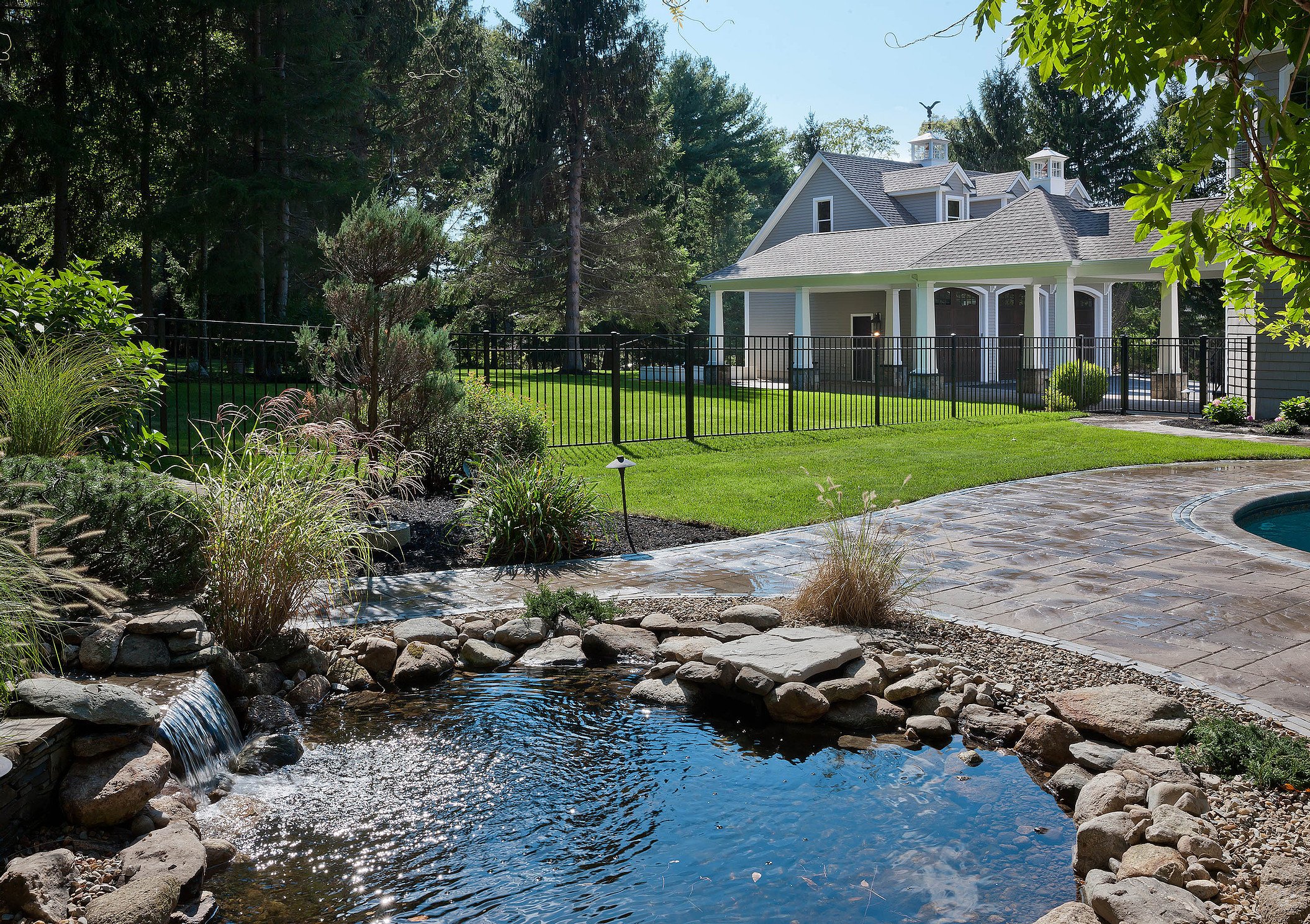 Custom home construction timeline
You can already see that there is an intricate process for custom home construction. When you and your design-build firm are working in tandem, making decisions and moving on to the next phase of the project will become second nature. Understanding the construction timeline will help you know what decisions are coming next, and ultimately what to anticipate in terms of an overall timeline.
Having a clear sense of the construction timeline also means understanding mitigating factors. Weather in our region can be unpredictable. On a long-term project like building a new home, it's hard to know in August how weather might behave in October. Also, since the global pandemic, we have all become familiar with supply chain disruptions, which show signs of easing, but are — like the weather — unpredictable.
With all that in mind, here is a closer look at what to expect and the timing to expect in each phase of the process.
Finding the right property
Finding land can be a quick process — as long as it takes to get an offer in and get to settlement. But finding the right lot can take as long as a year or two, depending on what is available in the region where you would ideally like to live. Of course if you already own the property, you are one step ahead.
If you can bring your builder in on this stage, they should be able to give you a sense of how relatively simple or challenging building on this land might be. A good custom home builder should also be able to give you a rough estimate of what it will cost to get the land ready for construction, with all those elements like surveying and permitting in place. That way, you won't be buying land that is ultimately too challenging or costly to build on.
The plot planning stage
This phase can take one to two months to complete, depending on the availability of the surveyor and the civil engineer. You will need to have the dimensions of the footprint, or what we call the "building envelope," in place so surveyors and engineers have what they need to do their work properly. This is where water, septic/sewer plans, stormwater management, and other permitting is done. Approvals from local municipalities and planning boards can sometimes slow down the process, depending on historic preservation, conservation requirements, and similar ordinances.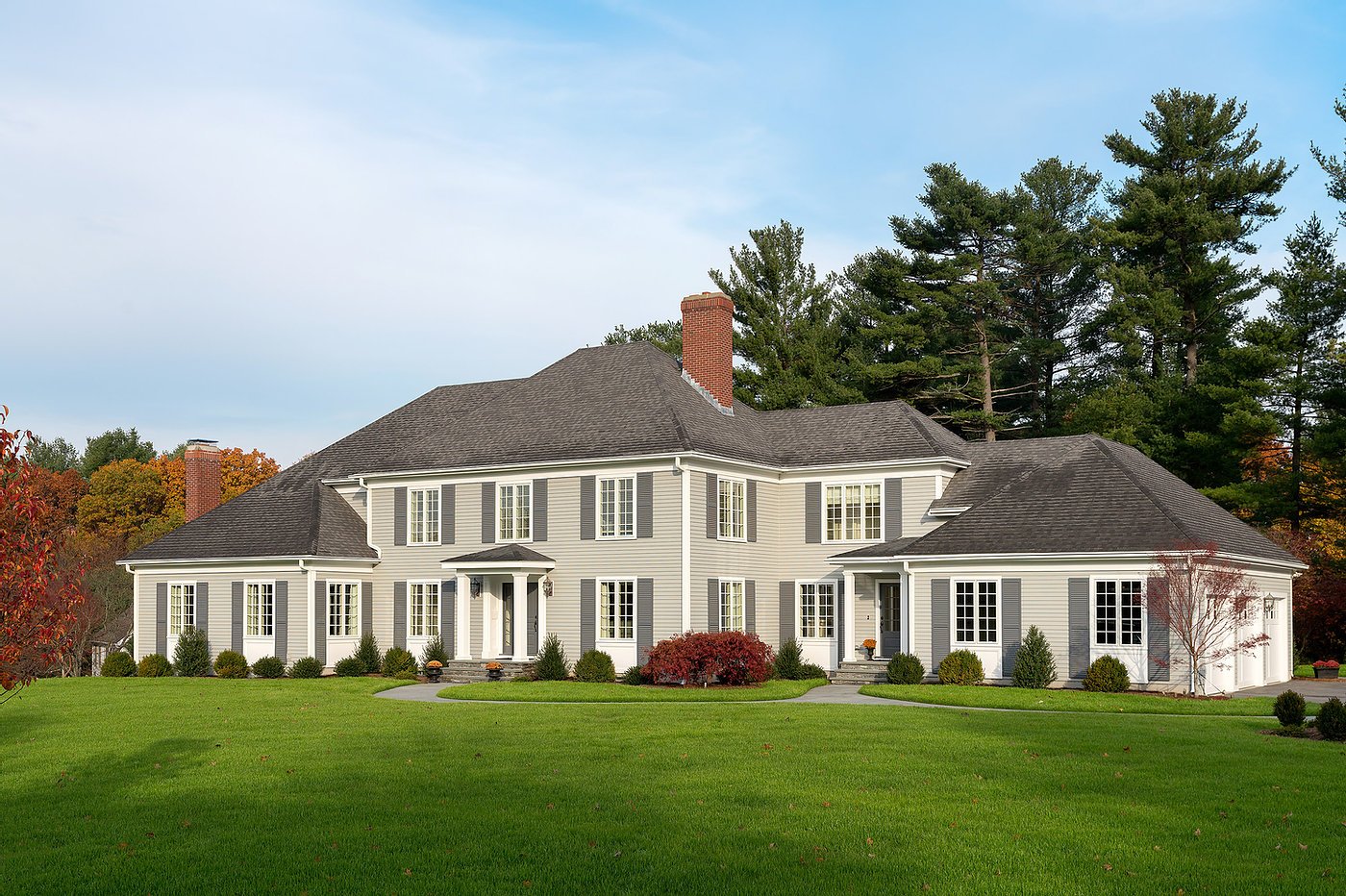 Preliminary planning and design
This phase can take three to four months. When a basic plan of the home is decided on, with square footage and other basic details regarding the design of the home, the builder can line up subcontractors and product vendors to get an overall budget range for the elements and features of the custom home. This gives you as the homeowner a better sense of the overall timeline and cost of the project.
This is also the beginning of the fun part for most people. This is where you get to share all your needs, ideas, wishes, and dreams for this home.
What will the exterior look like? What materials will be used to create the look you want? An element you might not think of at this stage, but something that is becoming more and more important — a home energy rating. This is when we would bring in a home energy rating system rater (HERS). A HERS rater creates a checklist to take into consideration all of the energy impacts of the home, like HVAC systems, appliances, insulation, windows, and everything else that defines the energy efficiency of the home.
Preliminary planning keeps the construction phase on course.
Design development
This phase can take two to three months. Here is where more design decisions get made and plans get refined. For instance, elements like windows and cabinets need sufficient lead time to make sure they arrive for the construction phase in a timely manner. Knowing when you need a long lead time helps dramatically reduce the possibility of delays during the construction phase. Blueprints are finalized during this phase, ready to submit for permitting.
Again, like the preliminary design phase, this is the time when all of the fun decision-making happens. You are planning out all the visual elements of the home that, when they come together, bring your custom built vision to life. This would include specifications for windows, doors, siding, trim, roofing, interior stairs, and railing. You are thinking through lighting plans, kitchen and bathroom designs, making the house your home.
Design continues throughout the construction phase but now you are building onsite. Our belief is that design is not done until the project is completed. For instance, while the overall kitchen design might be in place, you will have time during the construction phase to finalize the paint colors, floor tiles, backsplash, door knobs, lighting fixtures and other elements.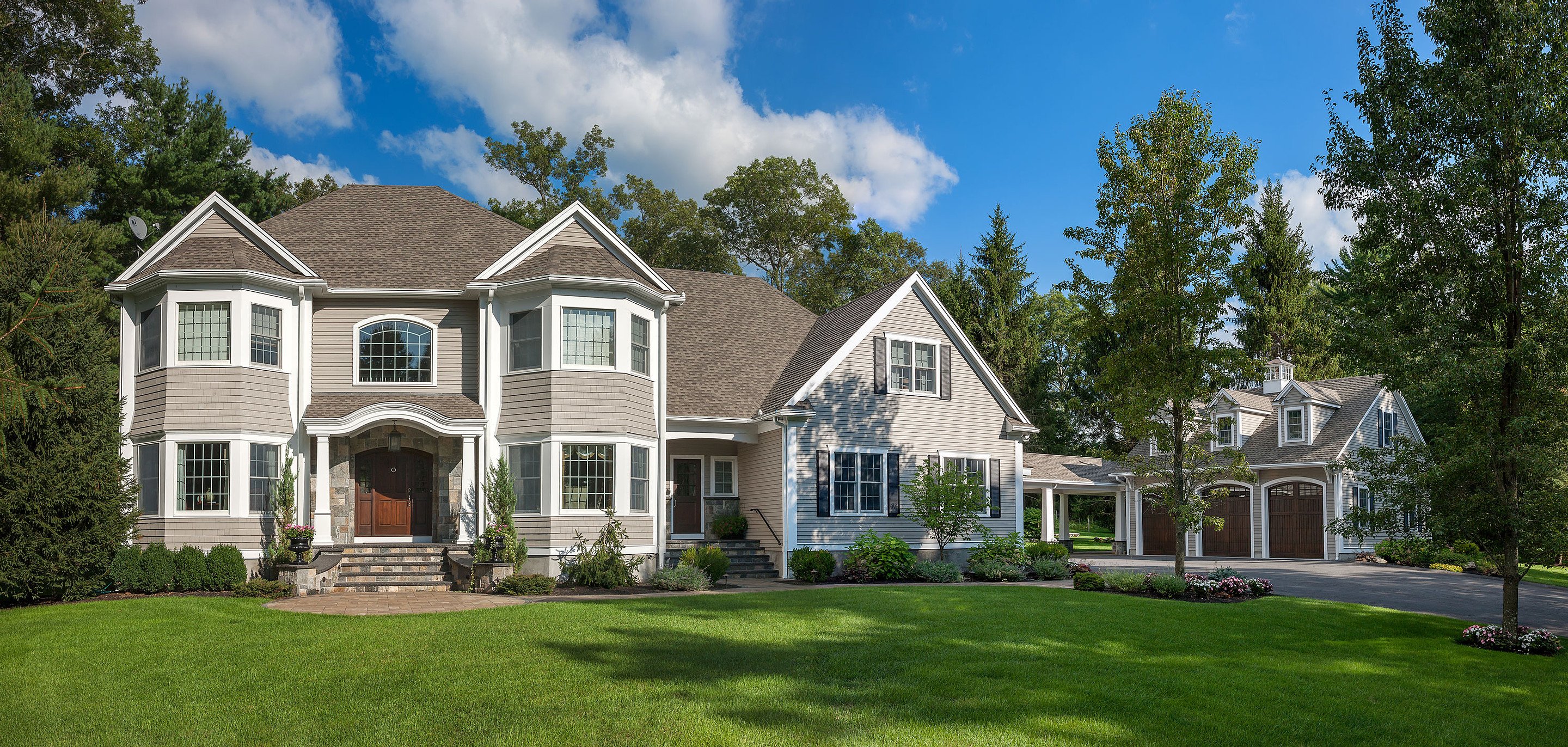 Construction phase
The construction phase could cover eight to twelve months depending on the size and complexity of the project and the time of year construction is taking place. The custom home construction company has put a schedule in place and is keeping all the subcontractors and vendors on task during the process. The builder is also managing inspections and permits from the start right until the homeowner gets the final occupancy permit.
"How long will our new custom home construction take?" is a question on every potential custom home buyer's mind. There are a lot of factors that come into play, from the size and scope of the project, to municipal building codes, to the weather at any given point in construction. But knowing the different phases of the process and an overall sense of how long each stage takes is powerful information.
Knowing your custom home construction timeline helps you plan and prepare
Having a realistic sense of the scope of the undertaking, and the time it will require, the better you can plan and prepare for the temporary disruptions to the patterns of living you are used to. You'll be able to plan for temporary housing, or plan for the ideal timing of your current home until construction is complete.
An experienced custom home builder can guide you through the process, understand the timeline, ensure you take into account all of the requirements necessary, and celebrate an exceptional quality home built just for you.
o learn more about custom home construction, please read our eBook titled "The Essential Custom Home Construction Guide for the Best Results." And if you are ready to speak about your next renovation, or custom built home, please schedule a custom home construction discovery session.