In New England, your asphalt shingle roof will take a beating as the weather shifts, often dramatically, from day to day. That's why understanding when and why to consider a roof replacement is so important. There are the winters, when homeowners need to rake snow off the roof and remove ice dams. If removing leaves from gutters didn't get done in the fall, the winter problems will only get worse. And of course we can experience a variety of seasons over the course of any given week, any time of the year.
Your roof is the first line of defense against New England weather and water damage, so it is very important to maintain it. Ongoing maintenance and roof replacement when needed is much less expensive than repair and remodeling a water damaged home.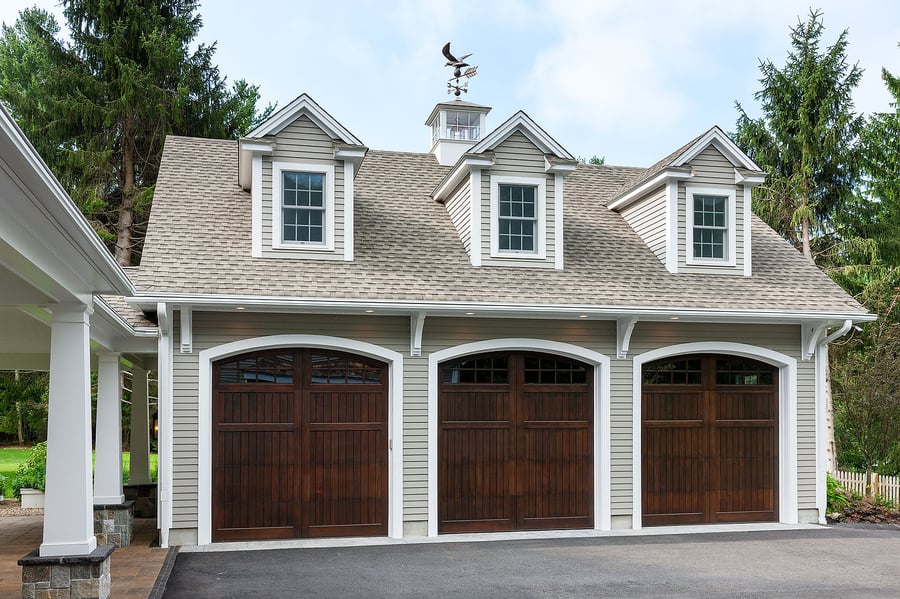 7 signs that you need a new roof
1. Cracked shingles
Shingles should have a uniform look, like grains of sand on a beach. If you start to notice cracks on any part of the shingle, it is not a good sign. Shingles are very pliable and flexible when they are new. Cracks are a sign that the New England weather from cold to hot, dry to damp to soaking wet, has taken its toll.
2. Damaged or curled shingles
Asphalt shingles should lie flat against the roof. If they are starting to curl up at the edges, that is a sign that you may need to replace the roof. During the life of a roof you may expect to replace a few damaged shingles here and there, but you shouldn't have to "keep up" with replacing damaged shingles. If it becomes a widespread problem, you need a new roof.
3. Loose or missing shingles
This is the moment when you will clasp your forehead, get out your phone, and search for your contractor's number. Maybe it is after a big storm with a lot of wind. Whatever the circumstances, loose or missing shingles are never a good sign. It means they are old enough that they have come loose from the nails used to keep them firmly in place.
4. Damage or discoloration around vents, chimneys, or skylights
Your roof is not one contiguous plywood covered surface. You may have a chimney, and you definitely have vents coming through the roof. You may have solar panels, skylights or a solar tube. All of these require material like flashing or sealant beyond the shingles and felt underlayment used on the rest of the roof. These are also areas where water infiltration, and therefore damage or discoloration, can occur.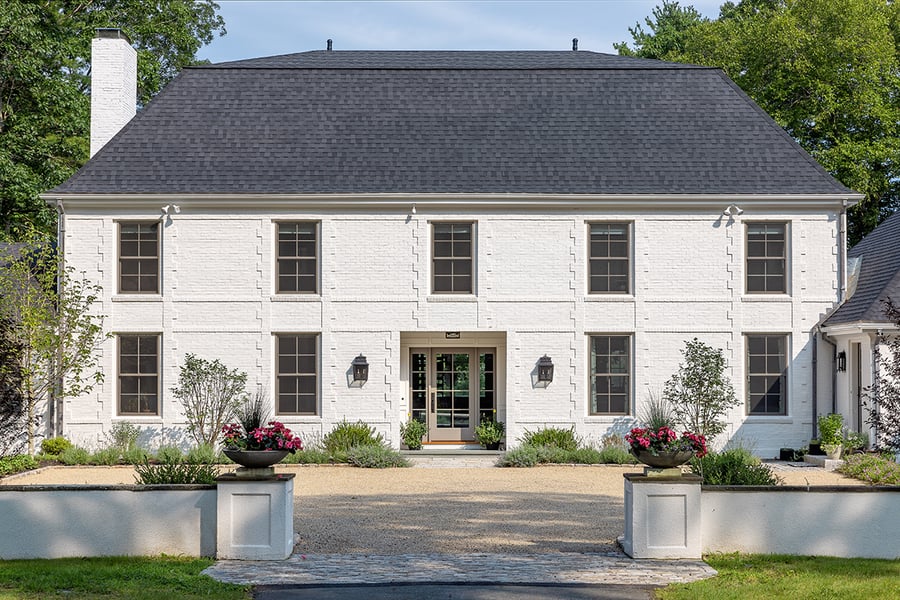 5. Worn asphalt granules
If your shingles look like racing slicks, that is an indication they are nearing the end of their life expectancy. This can start in areas that receive a lot of rainfall. For instance, in older homes an upper floor downspout might drop right onto shingles near, but not right on top of, a rain gutter. This is where you will notice it first, and you will see signs of worn shingles elsewhere as the roof ages toward replacement.
6. Moss or algae growth
On sections of your roof that don't receive a lot of sunlight, you might see moss or algae on the shingles in that area. If steps aren't taken to remove moss and algae regularly, it starts to proliferate. Soon, that organic material compromises the structure of the shingle, and you will need to replace the roof.
7. Age
If your roof is nearing or over the age for which the shingles are warrantied, you will probably be seeing some or all of the previous signs. Even if there are no obvious signs of wear, a roof that is out of warranty should seriously be considered for replacement. You should call in a professional to determine if there is damage or signs of wear you are not seeing.
How long should a roof last? It depends on the shingle and the warrantee and life expectancy of the shingles. For example, Certainteed Landmark shingles have a 20- to 30-year life expectancy, and Landmark Pro can go to 40 or 50 years with proper maintenance.
Other indications the roof should be replaced
A home remodeling project will often involve changes to the roofline. When that is the case, you may want to consider replacing the whole roof at the same time. Most roofing products discolor over time, so patching new shingles into older shingles is challenging without a noticeable difference between the two. Are you considering solar panels? Solar installation is another good time to replace an aging roof.
We find that when replacing a skylight on an older roof, the shingles around the skylight will sometimes crack. If this happens, it is a sure sign the rest of the roof needs to be replaced. The same principle applies for all general maintenance on the roof. When you see extensive wear and tear, it is a sign that it's time for a roof replacement.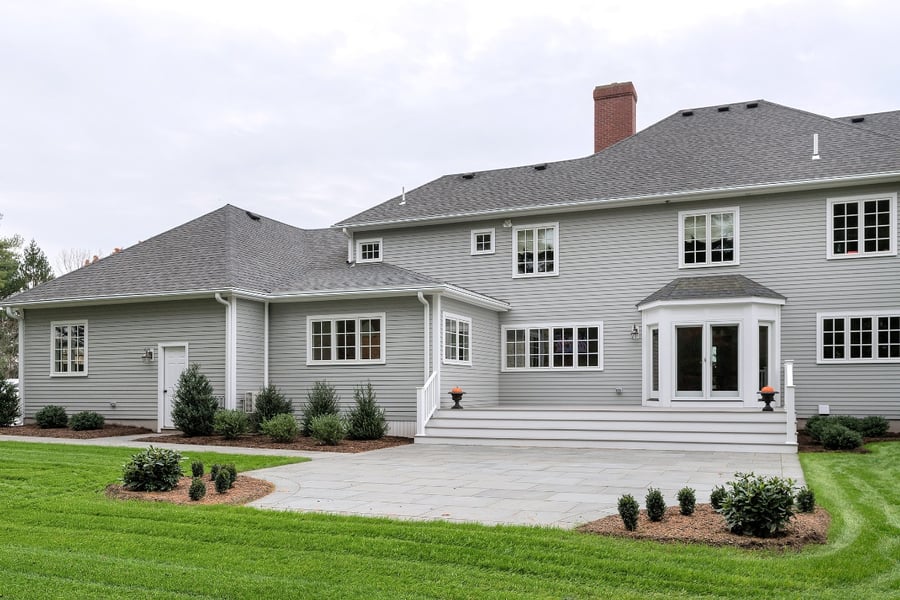 Before replacement: 7 tips on roof maintenance
While it's important to be aware of the signs that your shingles have reached their expiration date, proper maintenance should keep your roof in good condition through the life of the shingle warranty. Here are our top tips for proper upkeep:
Treat for moss, lichen, and algae annually.

Clean and maintain the gutters.

Remove leaves and debris from your roof on a regular basis.
Trim all branches hanging near the roofline.
Replace the caulk around flashings as needed.
Make sure your attic has proper insulation to prevent ice dams.
Have your trusted expert perform all maintenance and repairs.
What is a new roof going to cost me?
The cost of replacing your roof depends on things like the square footage and pitch of the roof, along with the complexity of the roof structure. A straight A-line is going to be less complicated than a roof with one or multiple gable ends or a hipped roof. One square of roofing material equals 100 square feet of roof.
Shingles are just the start of the roofing cost equation. Replacing a roof requires materials like flashing, underlayment, and ice and water membrane. You may also need to replace gutters and rotten trim and siding. If you think of a cheek wall — that's the bit of all on the side of a gable, for instance — that siding material may need to be replaced.
With all those variables in mind, here is the answer by the numbers. Labor and materials will come to approximately $850 to $950 per square for a high-quality, professionally installed roof in New England.
A new roof has many benefits
Yes, a new roof will do its job and protect your home from the weather. It can also mean a dramatic aesthetic change to your home as you choose a new color and texture — and especially if it is being done in conjunction with a broader remodeling project.
Know the signs to look for so you are not surprised when it is time to replace your roof. The roof is the biggest system in your home and is intertwined with all other aspects of your home's construction.
It is important to work with a contractor who has the ability to not only look at the roofing components but also the surrounding areas of the roof. You want a remodeling professional who has access to all of the trades necessary to implement the complete project. They will look out for your best interests and get the job done right.
To learn more about home maintenance, please download our FREE eBook — Home Maintenance: This is How Professionals Do It. And if you are ready to speak about your next renovation, please schedule a home renovation discovery session.