What comes to mind when thinking about renovating an older home? Likely things like: Can we save the hardwood we found under the 50-year old carpet? Will the kitchen cabinets we are looking at fit in with the aesthetics of the original trim work throughout the home? Can we take space from the 4th bedroom for a bigger primary bath and home office? Those are the kinds of fun, problem-solving questions that are likely driving you to consider this renovation project in the first place.

What you may not be thinking of are residential zoning codes. Given local zoning laws, what is even possible with your older home renovation? This is a very important question, as the answer dictates everything about how, when, and even if the renovation can happen as you expect it to.
How and Where to Look for Residential Zoning Codes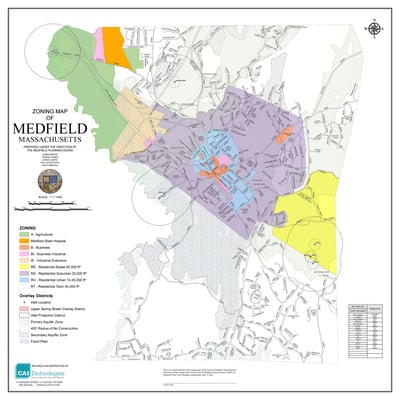 Knowing where to find information about zoning, historic preservation, and other codes is important if you are considering a project that would be adding an addition or changing the exterior in any way. Navigating these codes can be a challenge, so knowing what to expect ahead of time gives you the information you need to make the right decisions.

Sometimes easily accessible, sometimes buried deep in the site map, zoning bylaws can be found on your town's website. Finding it is one thing, and digging through it for the information pertinent to your home and situation are another. Zoning bylaws are massive legal documents that are, to put it mildly, challenging to navigate.

Another resource to look for is your town's zoning map (to the right is the Medfield MA zoning map). A zoning map will tell you in broad strokes what is allowable in the part of town where your home is located. Each town has a map that is color coded to tell you the zoning of the area around your home.

Here are a few examples of zoning codes that impact how a renovation on an older home can happen:
Minimum square footage for a building lot, along with minimum front, rear and side yard setbacks. It determines the minimum frontage of the property which is the linear feet of the property that runs along the street.
Allowable lot coverage - The percentage of lot coverage tells you what the allowable buildable area is and determining that and how the home sits on the lot tells you if your home is conforming or not.
Some towns have FAR (finished area ratio) calculations. This is a calculation of the finished area of the home versus the square footage of the property.
Building height
Standard use regulations, such as residential, commercial, or mixed use
Zoning Codes and Older Homes
The impact of all this for an older home is that current zoning laws have likely changed dramatically compared with when the home was built. Your older home is almost certainly out of code compliance, and renovation will mean building to code and bringing relevant systems up to code.

In zoning terms, your older home is likely "non-conforming." Every town in New England has a unique process for navigating change in this situation.

For instance, Medfield adopted a perfect square rule. The square of a dashed line which is x feet wide by x feet deep has to fit within the parameters of the lot by zoning code for the lot to be conforming to be for a residential structure. Many properties do not conform to this rule.

The good news is if you have a non-conformity most towns will allow a renovation so long as the work leads closer to, not further away from, conformity to current codes.
We did a project in Westwood recently. Part of the scope of work was to replace an existing free-standing garage which was out of conformity with the current side yard setback requirements. Through a special permit we were able to replace the garage so long as we did not create more of a nonconformity, which in this case meant we could not go closer to the lot line or build it higher than the previous garage.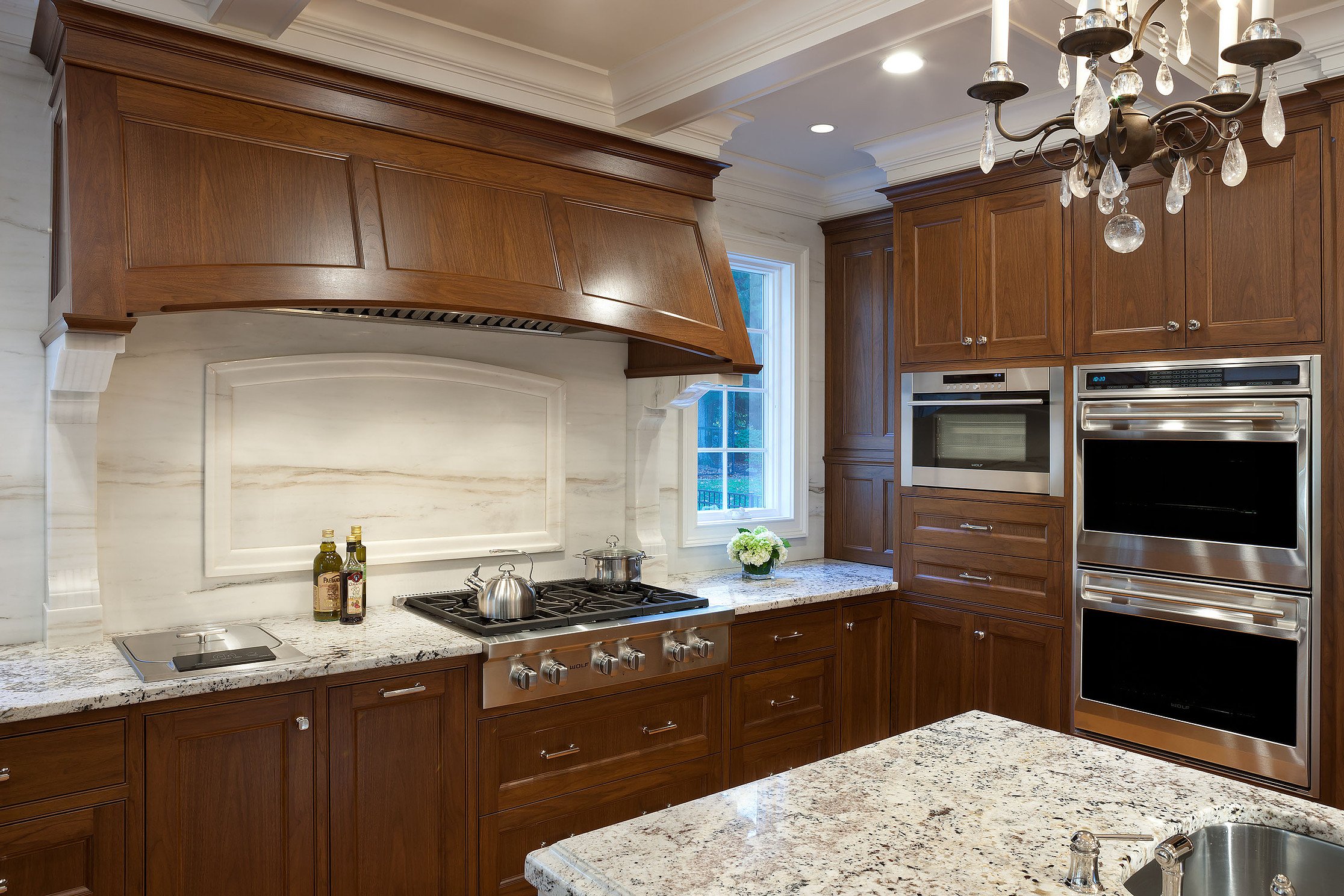 Taking a DIY Approach to Zoning
If you want to manage the renovation project yourself, you can visit the building department or the zoning commission to find out what is feasible on your property. If you have a certified plot plan, you are ahead of the game. If not, you will need to get a certified plot plan, either from your lender or from local surveyors or engineers.

Without a certified plot plan, the zoning commission can provide you with some information, but they won't be able to approve or reject any changes you might be planning for the property.
Finding a Trusted Advisor to Guide the Zoning Process
If all of the above sounds daunting, you have another option. A less stressful way to navigate the zoning and permitting process is to work with a home builder with experience in the town where you are looking to renovate. A good contractor will serve as an advisor with extensive experience in navigating the zoning process. They will also be well aware of the historic preservation requirements and any conservation requirements that could otherwise be a surprise and slow down or even shut down the renovation.
Residential Zoning Next Steps
There is a lot more to zoning regulations than most people realize. Any missteps in the process can extend permitting by months or longer. Not knowing your way through the process can become frustrating very quickly. The best approach is to work with a professional who has been through the process sucessfully multiple times for their clients.

To learn more about home remodeling, especially when it comes to an older home, please read our eBook, "The Top 12 Things to Know Before Remodeling an Old Home." And if you are ready to speak about renovating your older home, please schedule a home renovation discovery session.