A homeowner's relationship with their home – like any relationship – can change over time. Just like marriages, friendships, and partnerships, your relationship with your home can be affected by aging, circumstances, and conditions that can create issues that didn't exist earlier in the relationship.
For many homeowners the change can be gradual. As children grow and eventually move out, how the family uses the home and its rooms evolves. Some rooms become more active and important, others diminish in importance and functionality. Older homes that lack modern amenities such as a separate laundry room or mudroom may become less efficient and increasingly difficult to operate in. A small kitchen might have been fine when it was just the two of you, but now that you've got growing mouths to feed that decidedly inefficient kitchen needs more efficient cabinets and useful counter space.
Aging occupants may find getting up and down stairs and using out-of-reach storage spaces more challenging. Recently vacated children's rooms could serve a better purpose converted into a home office or exercise room.
Sometimes all it takes is a little imagination and some outside help to reimagine a home and turn something that has become awkward into something awesome.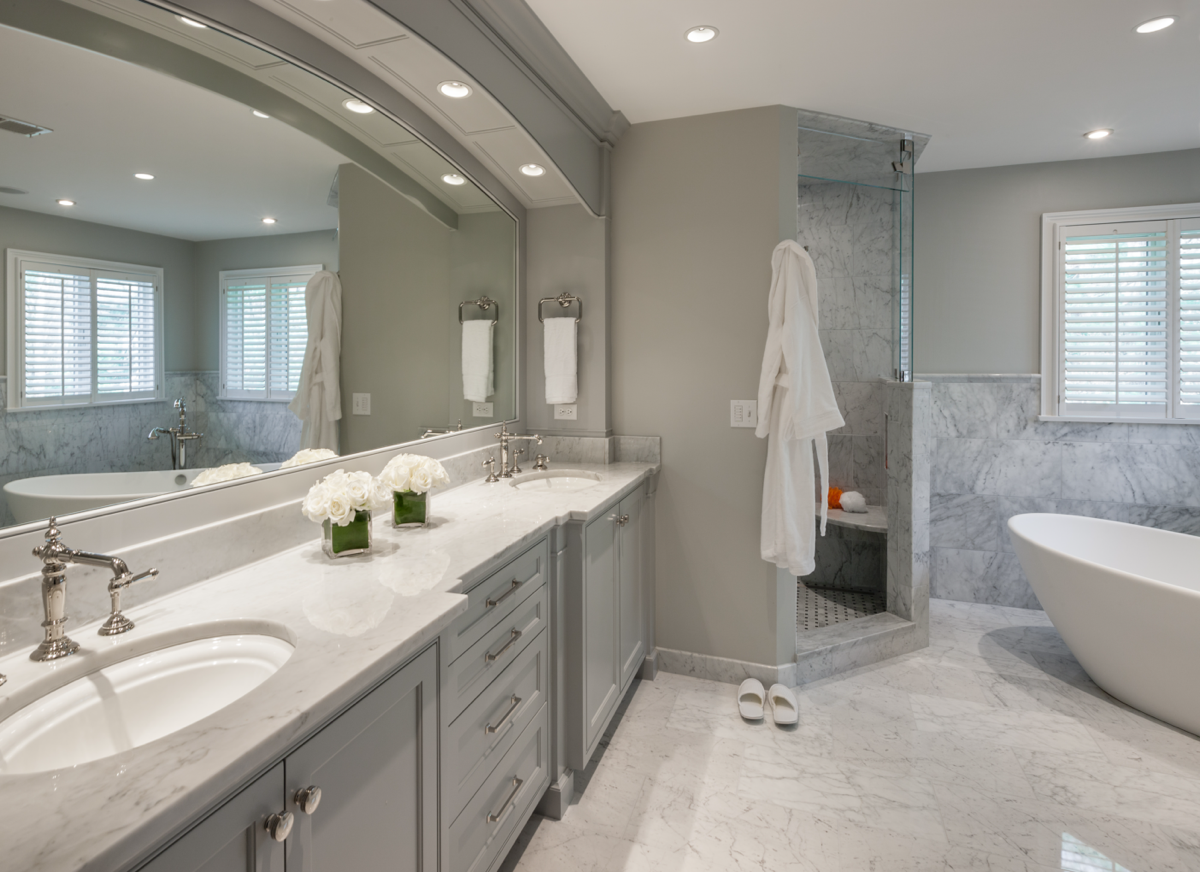 Putting the "fun" in functional
The best way to address a home that has become dysfunctional is to analyze the existing structure and floor plan in the light of current and future needs.
What stills works and what doesn't?
What do we need and what do we want?
Are they compatible?
What are our short-term requirements and our long-term goals?
In almost every case, it helps to work with an objective, outside design/build firm who can help you focus your efforts and formulate an actionable plan that effectively addresses your budget as well as your needs. The right contractor will take the time to understand how you relate to your home and its current state of functionality, or lack thereof.
At the Mitchell Construction Group, we carefully evaluate three key elements of a remodeling project – form, function, and budget -- and determine possible solutions that successfully integrates all three. This includes examining different ways to address the issues underlying the project to provide the homeowner with options. Ideally, we're able to offer at least three different alternatives: one plan that simply meets the homeowner's needs, another that exceeds them, and even a third that truly excites the owner with options that they may not have known existed. Ultimately our goal is to not only make the home functional, but fun as well. A place that they are absolutely delighted to live in, where they love the changes that have been made.
Often homeowners like parts of each plan and will ask for a fourth that combines features and benefits from each, resulting in the perfect plan for them. As a complete design/build firm, we are able to provide accurate pricing for each plan and can create an ala carte menu so the homeowner can see what will work for them, with an accurate budget for each. We even help them visualize their project by showing not just floor plans but also elevations and colorful 3D visuals with furniture so they can understand exactly what they're getting, enabling them to make better, more informed decisions.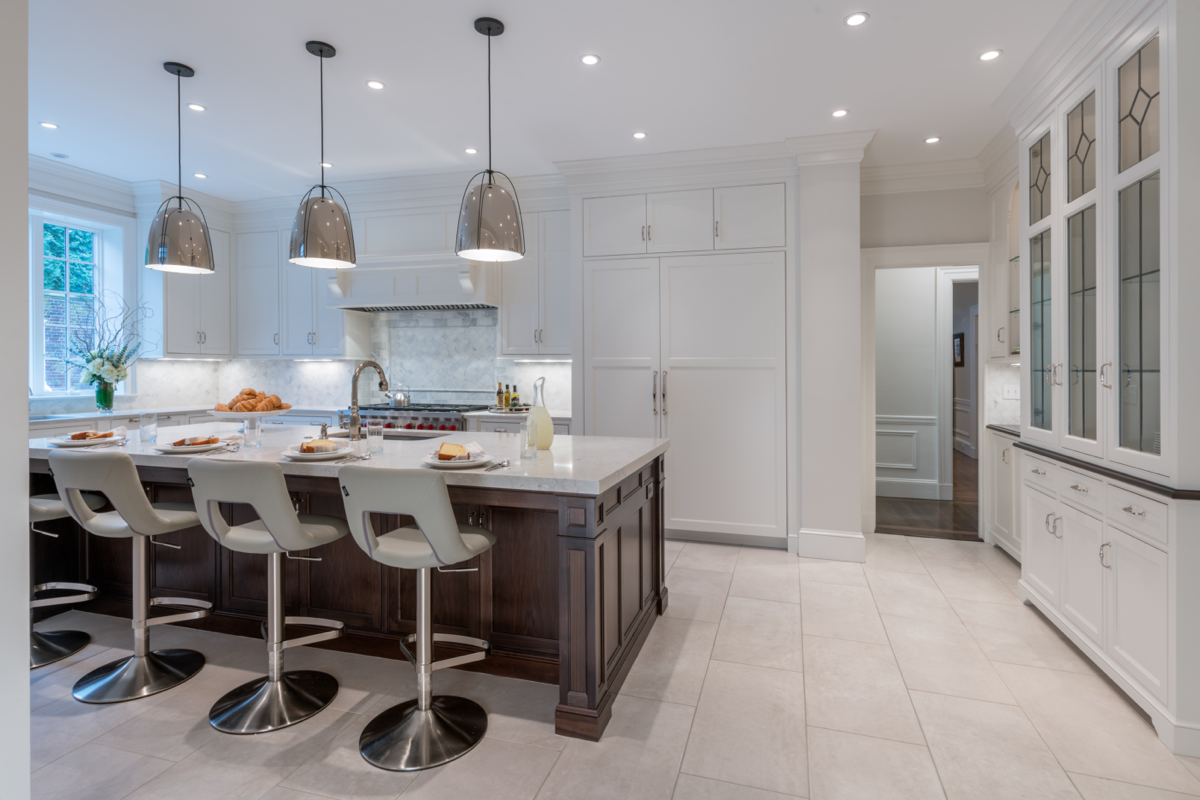 Embracing the floor plan transformation
Every renovation/remodeling project is different, and every homeowner undertakes theirs for reasons that are unique to them. Some are tired of the dysfunction and struggling to work around various shortcomings. Others are embarrassed by their home's outdated design and lack of modern features and amenities. Still others are nervous about the future and what to do with a house that is growing increasingly difficult for them to function in. Some even love their current home but realize that if they want to stay there into their golden years, they need to anticipate their future needs because it's more cost-efficient to renovate than it is to move. Whatever the reason, they all eventually come to a point where it's time to make some changes.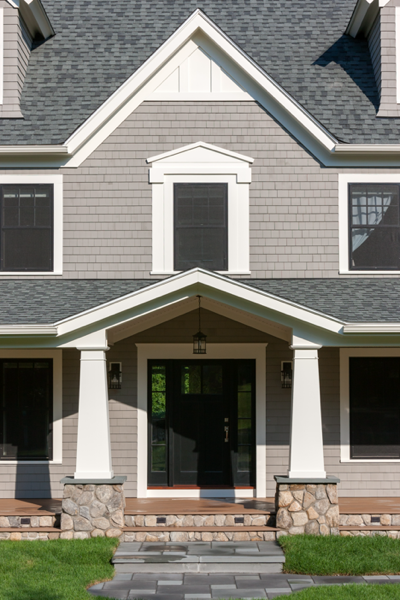 The transformation they've come to accept is sometimes met with varying degrees of comfort in the decision to invest in it. This is why it's important to remember that every renovation or remodeling project of significance revolves around a single, central question: "What do you want your family home to be like?"
Here's an example of just such a transformation. A homeowner recently chose to work with us because we were the first firm to actually listen to their wants and needs. One of their key goals was to preserve the charm of the original home while substantially improving its functionality and versatility. This project succeeded in virtually eliminating their kitchen's dysfunction, turning it into the home's hub and a place where the owners now entertain family and host holidays with pride.
Transforming your home into a more functional – and even fun – environment is about more than just a monetary return-on-investment. There is added value that goes far beyond that. There is the peace-of-mind that comes with knowing that your home is now optimized for the future, with the looks, features, and enhanced functionality you've wanted and needed. The joy and pleasure you get every morning, waking up in a place that you now love. The excitement of welcoming family and friends into a home that you are now truly proud of.
Those are the kinds of reactions we hear from clients every day after we've helped them transform their living space from awkward to awesome. Many, after evaluating the three options for their projects, opted to add to their project because they said "they deserved it." Others who were more conservative and chose to go with only what they needed, not what they wanted, wistfully commented afterwards that they wished they had spent a little more and gotten what they really wanted.
There are no shortcuts to creating a truly functional home from a nonfunctional one. It may be a complete transformation of the home and for most people that will be the largest investment they will make. And not just in money -- it is an investment in time, emotion, and family as well. A truly effective transformation of a home will enrich the lives of the people within it.
To learn more about the home renovation design process, please read our eBook, "Expert Design Tips to Improve Your Home's Form and Function." And if you are ready to speak about your next renovation, please schedule a home renovation discovery session.