In 2018 it seemed like the world fell in love with farmhouse interiors and bright and white kitchens that took over everyone's homes. While we're still loving this look, 2019 is bringing us a different take on the heart of the home, and focusing more on bold colors and statement kitchens. Deep blues, dark greens, and two-tone cabinetry has proven popular this year, as well as mixed metal finishes, oversized sinks, and statement flooring. Homeowners are truly taking the opportunity to make their homes unique, and to showcase their personalities in any way that they can.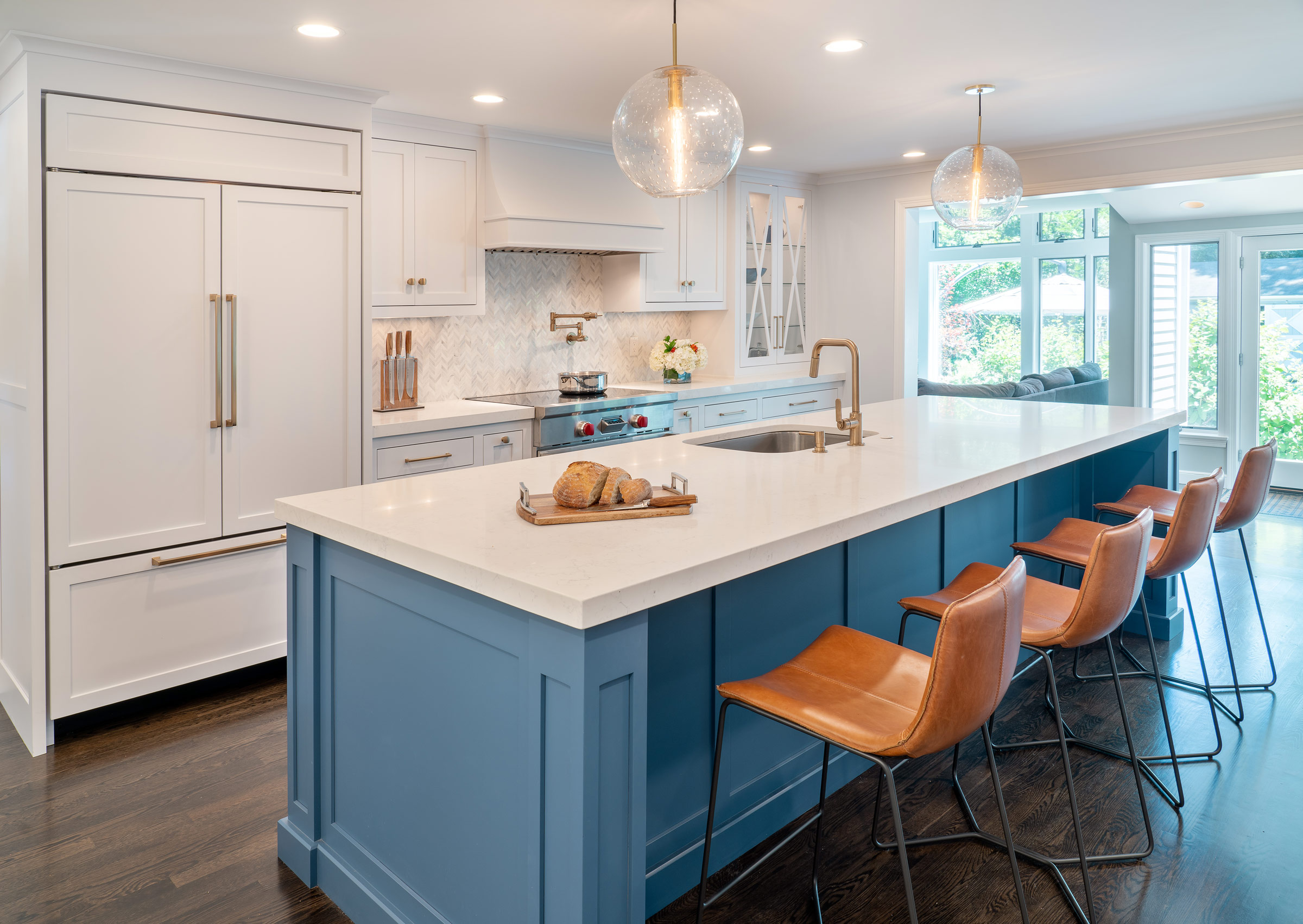 ---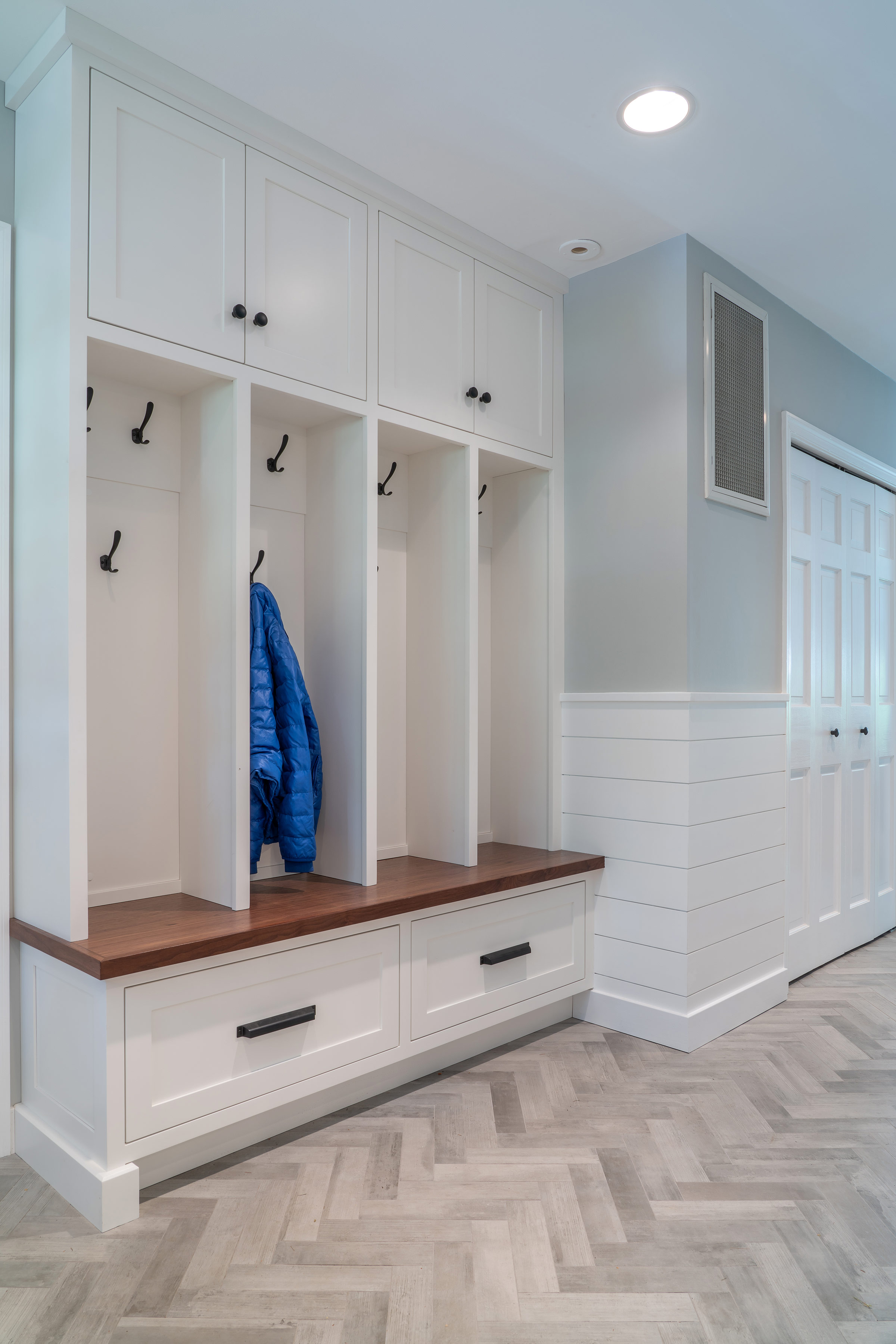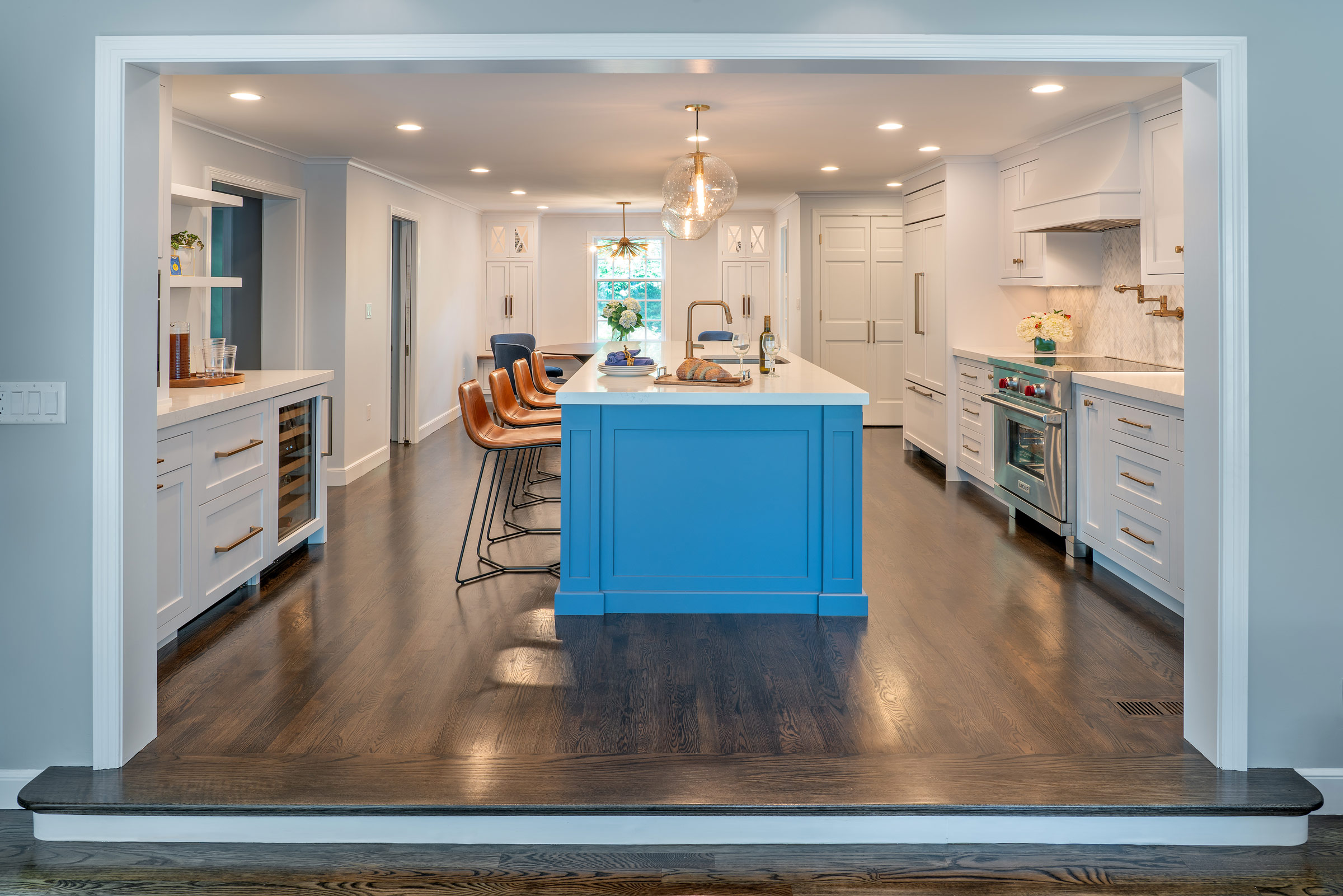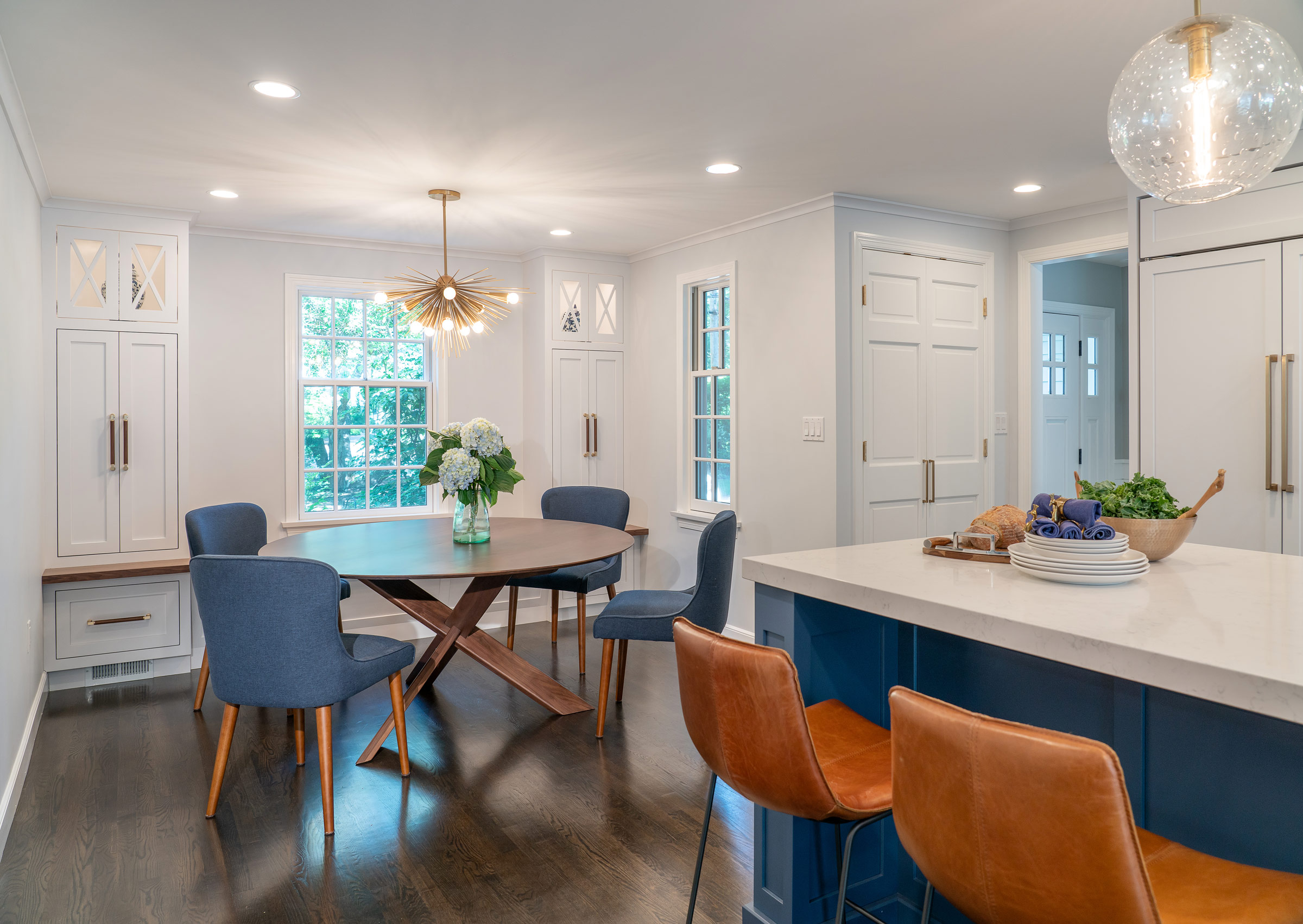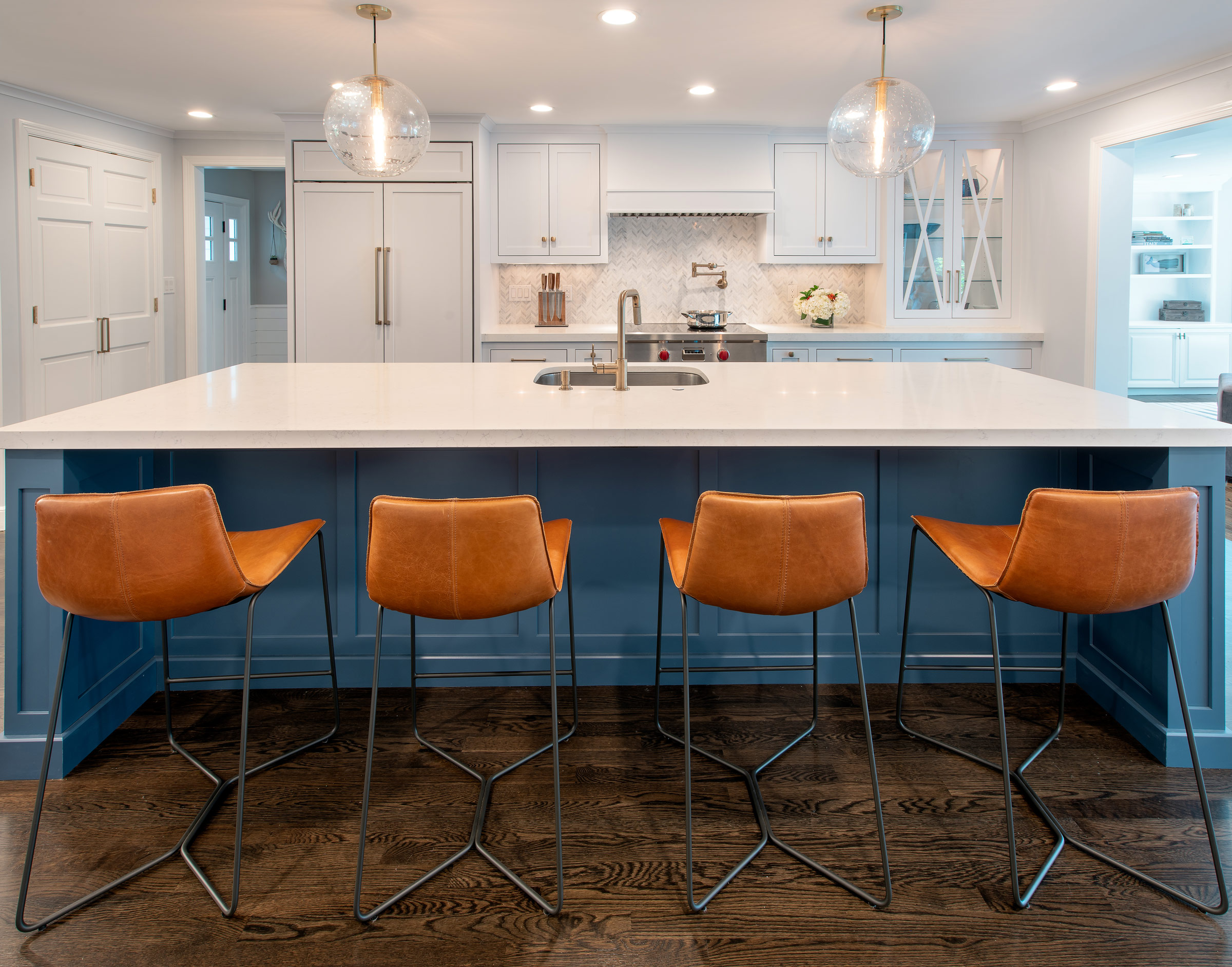 More great ways to make a statement in your kitchen can include colorful appliances, bold countertops, and eye-catching lighting.
No matter what your preferred style is, there are plenty of ways to express it and stay stylish with this year's trends!